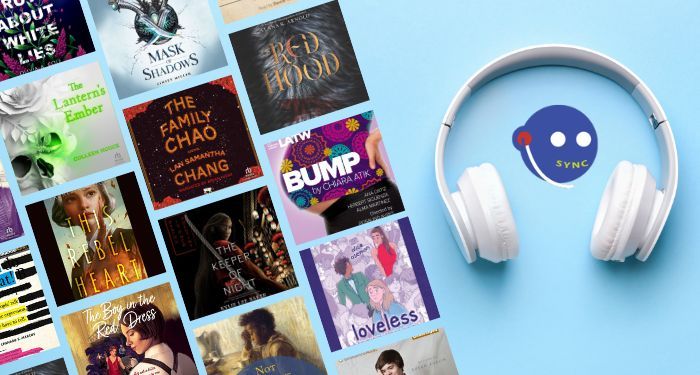 Audiobooks
Summer Listening Sorted: Don't Miss Out on These 28 Free Audiobooks from SYNC
In its 14th iteration this year, SYNC, an annual summer audiobook program for teens 13 and older hosted by AudioFile Magazine, will once again provide free audiobooks each week starting April 27 and running through August 2. Two free thematically-paired audiobooks are offered each week to interested participants, and they can be kept long after the listening campaign ends. Audiobook lovers everywhere in the world, not only those from the United States, are eligible. It's open to everyone who thinks they might like listening to audiobooks curated for young adults.
Similar to previous years, you may get the audiobooks using the Sora student reading app by OverDrive. Each title will have a seven-day run during their corresponding week and be accessible for download every Thursday at midnight Eastern time. The previous titles will disappear as a new week starts, therefore listeners should grab them before they disappear for good. An audiobook that you've borrowed remains on your Sora shelf until you return them.

The 28 audiobooks are primarily backlist titles, and some may even be for adults. Check them out:
Week 1, April 27–May 3, 2023
Week 2, May 4–10
Week 3, May 11–17
Week 4, May 18–24
Week 5, May 25–31
Week 6, June 1–7
Week 7, June 8–14
Week 8, June 15–21
Week 9, June 22–28
Week 10, June 29–July 5
Week 11, July 6–12
Week 12, July 13–19
Week 13, July 20–26
Week 14, July 27–August 2
To receive weekly alerts when the audiobooks are available for download, listeners must sign up for the newsletter on the program's website. For complete instructions on how to configure Sora for your devices, visit this FAQ page.
SYNC, launched in 2010, was developed as an improvement for teen learning experiences, including and going beyond literacy support, according to AudioFile Magazine, its main organizer.
---
Want more audiobooks aside from the aforementioned? Here's how to find more of them using these free apps!