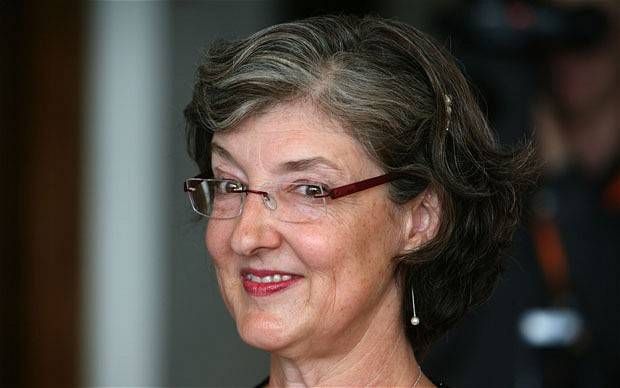 Fiction
Supercut: Barbara Kingsolver on FLIGHT BEHAVIOR
SUPERCUT is a new feature where we collect interesting snippets from the best author interviews and combine them into a single post.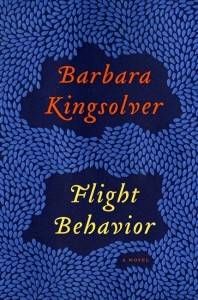 Despite the fact that she looks like everyone's sweet candy-giving aunt, Barbara Kingsolver, is unassailably cool. She was a member of the band Rock Bottom Remainders, with Stephen King, Amy Tan and a few other writers. (Sadly, the band recently broke up.) She's the founder (and sole funder) of the $25,000 PEN/Bellwether Prize, which awards the best "fiction that addresses social justice." And, she's a scientist — she has a Master's in ecology and evolutionary biology.
I caught Kingsolver at BEA presenting this year's PEN/Bellwether Prize, and was immediately drawn to her humor and passion. She is as riveting a public speaker as she is a writer. Her new novel Flight Behavior, set in Appalachia about the effects of climate change, came out last month, and Kingsolver has given a few interviews to support her novel about a timely and terrifying topic. Here's a selection of the best and most interesting from her recent interviews.
From The Telegraph UK:
Kingsolver: "Often there is a moment when I can see the novel sort of unrolling like a carpet in front of me and that did happen with this book. I think the novel is very much about how we understand and process what we see and how very true it is how we decide first what we believe and then collect evidence to support it, rather than the reverse. When you look at the conversation about climate change it's baffling that everyone is presented with the same facts but people come away with very different convictions about what's going on."
(Here's the full interview.)
_________________________
From Time:
Time: What responsibility do artists have when it comes to a problem as big and complicated as climate change?
Kingsolver: The only responsibility artists have is to understand the power of our craft and use it carefully. It's something like owning firearms. Pay attention to where it's aimed. Make sure you're using it carefully and well. Fiction has enormous power. It's funny—people talk about political fiction or apolitical fiction. That's nonsense. I think all fiction has a point of view, and all fiction has the power to create empathy for the theoretical stranger. It has the power to bring the reader inside the mind of another person. Only fiction can do that. Journalism can't do that. Journalism describes from the outside. Photography describes from the outside, but in fiction, really, you put down your life. You enter the mind of another person and you inherit her children and her financial problems and all these things, you inhabit them for a while. That's an audacious to do to another person. So I try to use that power as well as I can.
(Here's the full interview.)
_________________________
From The Leonard Lopate Show on WNYC:
Lopate: Why did you want to focus on the issue of climate change? Do you start off with a theme?
Kingsolver: I do begin by thinking about a big question — a question that seems unanswerable, but extremely important. If I'm going to bother people, if I'm going to ask for 10 hours of your time, I want to make sure it's worthwhile, so I want to write about something that seems persistently important to me. And climate change obviously is persistently important. It's the big question of our century.
(Here's the audio of the full interview. The snippet above is near the beginning, but I would highly recommend carving out 20 minutes to listen to the whole thing. It's very, very interesting; especially if you know anything about sheep shearing.)