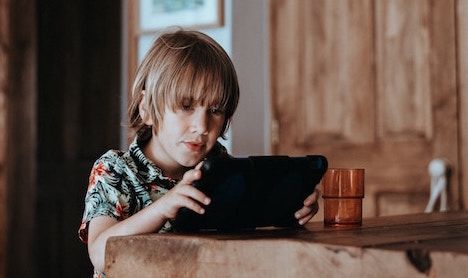 Children's
Summertime and the Reading's Easy: 7 Summery Middle Grade and YA Comics
This content contains affiliate links. When you buy through these links, we may earn an affiliate commission.
I am so excited that summer is here. It was a grim and gray winter in Seattle; every day of sunshine feels like a gift. In an effort to reach that sunny season sooner, I've been reading a lot of summer comics. There's something about a lengthy summer day that makes it the perfect setting for comics focused on kids in transition. Remember how cold lemonade and chlorine-smelling pools made childhood feel nearly endless? How summer was a time for adventure and exploration? Well, whether you want to remember or make memories, these summer comics are here to help.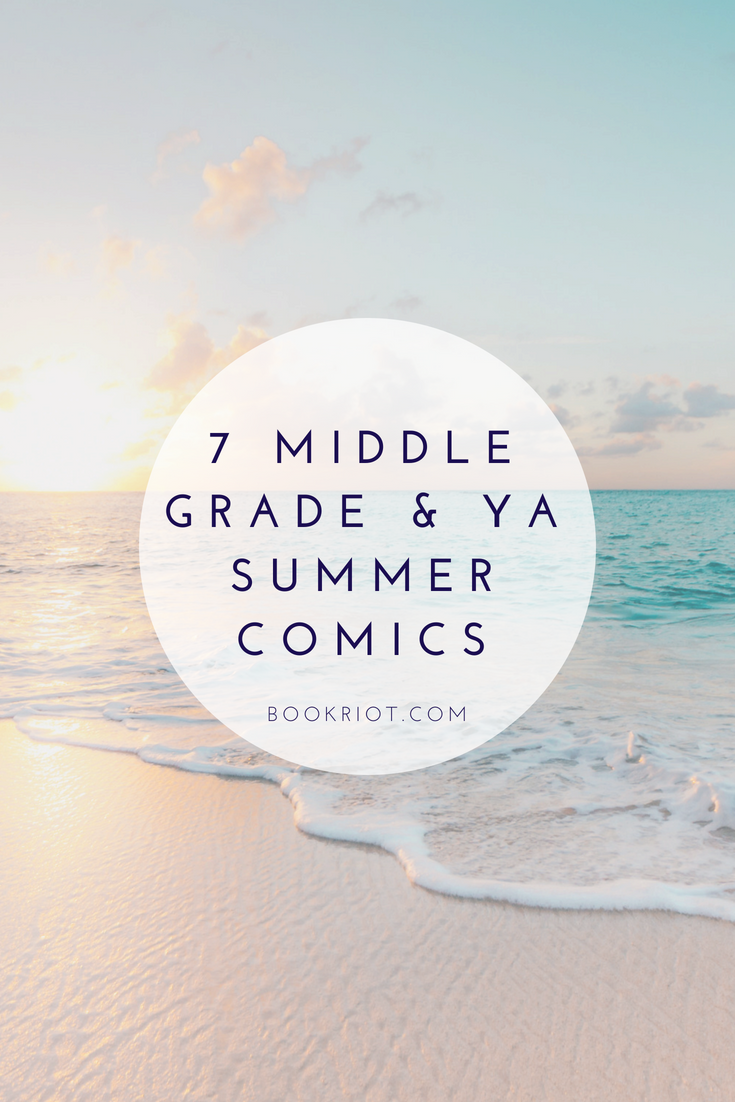 This One Summer by Mariko Tamaki, illustrated by Jillian Tamaki
Windy and Rose are summer friends, visiting the same town every year. But this summer something feels different. Windy and her penchant for jokes and horror movies start to feel juvenile to Rose. At that awkward moment when she's not a child and not quite a teenager, Rose is filled with nostalgia for childhood and a longing to understand adulthood. Soft, self-conscious, and completely endearing, This One Summer is by far my favorite summer comic.
Charlie is black, queer, and questioning her faith, so it's no wonder she feels so uncomfortable attending all-white Christian backpacking camp Camp Three Peaks. The camp claims to be all about feminism—but it's a privileged, white, Christian feminism. As the Crow Flies offers an accessible critique of privilege, racism, and ignorance—perfecting for burgeoning feminists—presented alongside lovely colored-pencil landscapes. This is a book you can really sink into. You can read the first part in print or read it online; Gillman posts a new page about once week.
Every year Bina and her best friend Austin chart their summer by a Summer Fun Index. But this summer Bina is on her own as Austin goes off to soccer camp. After she's exhausted Netflix (and her parents), Bina has to figure out how to make her own fun. She dives deeper into her love of music and tries to make new friends. Sweet in both storyline and clementine-colored art, All Summer Long is all about growing pains, friendship, and becoming your own person.
A Russian immigrant to America, Vera has always felt out of place. Every summer her classmates spend July at fancy summer camps; she spends July hanging out in an empty park with her younger brother. Finally, Vera learns about a summer camp that's just for Russians. She's found her place. Of course, like everything when you're nine-almost-ten, it's not that easy. Even at Russian camp, Vera has to deal with mean girls, loneliness, and pooping in an outhouse. Based on Vera Brosgol's actual experiences, Be Prepared is an honest but hopeful examination of being the odd one out, at life and at summer camp.
Camp Bloom is exactly what you'd expect from weight-loss camp: plenty of exercise, daily weigh-ins, healthy meals, and multiple murders. Okay, so maybe it's not exactly what you're expecting. A boring summer at a silly camp quickly gets interesting when Jesse and Noah witness a beloved camp counselor murdered in the middle of the woods. Dead Weight is a ridiculously fun murder mystery with unexpected twists and body positivity.
Astrid and Nicole are best friends, completely inseparable. At least, they were, until Nicole ditched Astrid for dance camp and became besties with bossy jerk Rachel. But it's fine, whatever; Astrid is going to roller derby camp—way cooler. Unfortunately this is just the beginning of Astrid's difficult summer. On the brink of young adulthood and full of "crazy mixed-up teenage feelings," Astrid navigates friendship, disappointment, and roller derby in this funny and charming graphic novel.
Like most of the titles on this list, Lemonade Summer is all about growing up and figuring out who you are. Unlike the other titles, it's a collection of seven different stories, each about LGBTQ and nonbinary kids exploring their identities and having fun in the sun. Featuring witches and pirates alongside college kids and derby girls, there is a story in here for everyone. Gabi Mendez wrote this collection to encourage and support readers of all-ages, no matter their gender or sexuality. It was originally a Kickstarter project, but you can still preorder the book here.
Those are seven summer comics I've been reading lately. What books are you picking up to celebrate the start of summer?