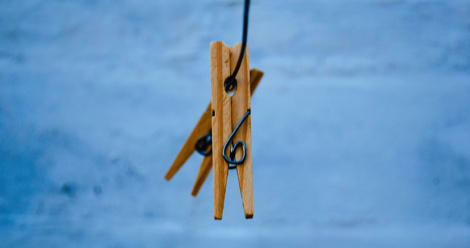 Lists
10 Stories To Get You Through Your Spring Cleaning
Ten stories to get you through your spring cleaning is sponsored by Scribd.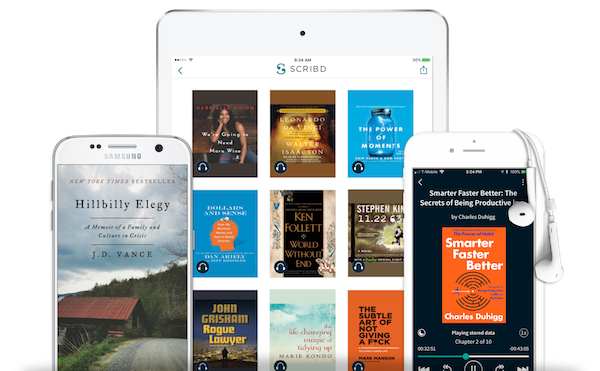 Scribd is the reading subscription service that brings readers unlimited* access to the best books, audiobooks, and magazines for only $9 a month. They make it easy for you to stay informed, discover new passions, and become your best self. Scribd's impressive library includes bestselling and award-winning books and audiobooks from the largest global publishers as well as journalism from leading magazines and newspapers like The New York Times, The Wall Street Journal, and Newsweek. No matter what you're looking for, Scribd is the only reading subscription you need.
---
I never enjoyed chores until I discovered audiobooks. Now, I live for chores. <— LOL Obvious Lie. But the washing up, the vacuuming, the shooing of evil dust sprites out the door does go by when I'm absorbed by an engrossing tale or educational read. With winter on its way out (your six weeks are up, Punxsutawney Phil!), and spring cleaning looking all smug, crouched in the near-distant daffodils, it's time to gather the mop and broom, and prep that big, necessary audiobook list. With that in mind…
10 stories to get you through your spring cleaning:
And you get a book! And you get a book! An American Marriage was recently selected as the most recent addition to Oprah's Book Club. Start this one early, while you're having a cup of coffee and silent, severe words with your pigsty, because you won't want to unplug until you reach the end. Power couple Celestial and Roy are torn apart when Roy is imprisoned for a crime Celestial knows he didn't commit. Prepare for a powerful look at marriage, racism in the criminal justice system, and what it means to be successful while black in America.
Yes, Celeste, yes. Get that adaptation. Look, you thought this book was buzzy before…it's about to get a whole lot buzzier now that Reese Witherspoon and Kerry Washington are taking it to television. This book is engrossing enough that only a brief encounter with kitty litter fumes will have you thinking you're in white collar Shaker Heights, shook by the adoption that's tearing its people apart. Seething resentments, unwelcome interlopers, and lines drawn make this the suburban drama you'll inevitably be happy you don't live.
Speaking of adaptations, Where'd You Go, Bernadette is heading to the big screen in a film starring Cate Blanchett, Kristen Wiig, and Judy Greer. And I can see why it was picked up. These characters are unforgettable. Especially 15-year-old Bee, who has become one of my all-time favorite narrators. She's kind of a Matilda—super smart, highly observant, with a puckish streak. Bee is the perfect person to narrate the story of the hilarious and trying events leading up to her mother's disappearance. You know what they say: laughter is the best medicine for dust-induced sneezing fits.
Sachdeva's debut short story collection is fresh and receiving so much praise. Now is the time to read it (and not just because you're trying to escape the doldrums of self-imposed menial labor). With stories that are sweeping and diverse, this collection explores how we're shaped by strange and terrible events outside of our control. The book also got the Goodreads thumbs up from Roxane Gay.
This essential contemporary feminist title is written with crystal clarity and powerful brevity. We Should All Be Feminists was one of my first straight-up all-about-feminism reading experiences, and I dare say I couldn't have made a better choice for a formal introduction to feminist thought. I have been in love with Adichie's sharp writing since I tore through Americanah. Read this one while you sweep tired, old ideologies out of your space.
Danticat's Breath, Eyes, Memory was an Oprah Book Club selection and Krik? Krak! was a National Book Award finalist. Need I say more? Okay. If your spring cleaning requires lots of stops and starts—not because you're taking too many unnecessary martini breaks!—a short story collection is an ideal option. These nine stories from one of the acclaimed writers of our time each offer a deep slice of Haitian life. Touching on themes of loss, oppression, and love from a writer of meaningful, gorgeous prose, Krik? Krak! will make you forget everything but the story (so watch out for that bucket of mop water).
I've read so many Flynn books it's starting to feel like sadism. What can I say? I can't get enough twisty, turny, screaming "Run away and don't look back!" moments. Apparently. Said moments were tenfold in my Sharp Objects reading experience. Camille Preaker's assignment returns her home to an unsettling mother and a sister she barely knows. In a small town, among old acquaintances best forgotten, Camille grapples with inner psychological turmoil and the mystery of the murders of two young girls. If anyone is in your living space while you clean, tell them to avoid sneaking up on you. And to grab a broom and get to work.
Hurry and read it before you watch the adaptation! Oh, you already saw it? Hurry and read it for the first time, or another time—just read it. We can criticize reading for escapism all we want, but do you really want to be 100% present while you scrub the toilet? I'd rather go on a voyage through (across? between?) dimensions with Meg Murry, Charles Wallace, and Calvin is all I'm saying. My mind couldn't wrap itself around this YA science fiction tale when I read it in third grade, so I got to pat myself on the back when I found my gray matter re-reading it as an adult.
If you liked Paula Hawkins's The Girl on the Train, you might want to pick up this mystery thriller. Anna Fox is a character straight out of a Hitchcock film, tipping the bottle, spying on the Russells next door. When Anna sees something she shouldn't, everything about her idealistic vision of the family next door and her own perceptions comes into question. Wash the windows before you read the book. Your neighbors will thank you.
If I was Wonder Woman, I'd intimidate my apartment into tidiness. Lepore's cultural history of Wonder Woman remains timely. Delving into the fascinating life of the character's creator and the women that inspired her creation, with interviews and research into Wonder Woman's role in feminism, The Secret History of Wonder Woman goes on a deep dive into the world of one of comics' timeless icons.