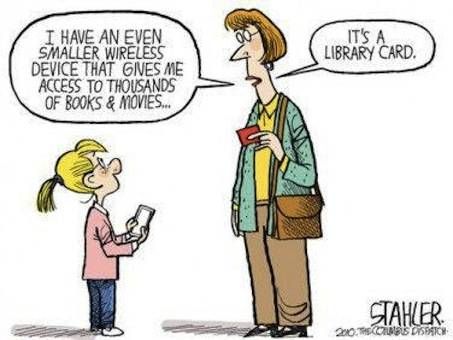 Humor
How to Spot a Reader
To celebrate Book Riot's second birthday on Monday, we're running some of our favorite posts from our first two years. This post originally ran February 29, 2012.
____________________________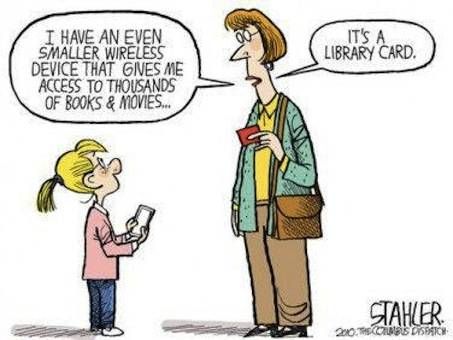 (image via Pinterest)
1.) They know more than you do… about everything.
2.) They often use words that you secretly have to look up later.
3.) They have magical cards that get them books for free.
4.) They speak the names of people whom you've never met; who live in different countries, who lived in other centuries.
5.) Their purse/bag/briefcase is always a bit heavier than yours (which you later find out is equivalent to the weight of a book).
6.) They know the endings to many of the newest movies before they've even seen them.
7.) They give you a sympathetic smile when you mention that the last book you read was two summers ago… and it had a half naked man (or woman) on the front.
8.) Their bookshelves are covered in books instead of pictures of them.
9.) They have bookshelves.
10.) They do things that you wouldn't do, such as reading lists about how to spot a reader.
____________________________
Sign up for our newsletter to have the best of Book Riot delivered straight to your inbox every week. No spam. We promise.

To keep up with Book Riot on a daily basis, follow us on Twitter, like us on Facebook, , and subscribe to the Book Riot podcast in iTunes or via RSS. So much bookish goodness–all day, every day.