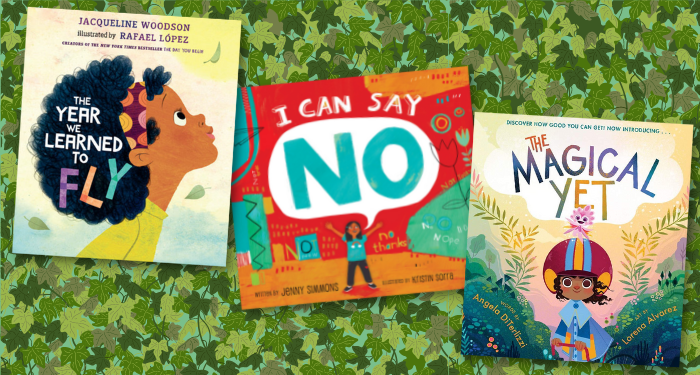 Children's
11 of the Best Picture Books for Social-Emotional Learning
Social-Emotional Learning is a huge buzzword in education and parenting. As a teacher, librarian, and parent to neurodiverse children, I come across the term endlessly. Committee for Children, a global nonprofit dedicated to social-emotional education, defines it as "the process of developing the self-awareness, self-control, and interpersonal skills that are vital for school, work, and life success." The understanding that these skills need to be explicitly taught and continuously modeled is relatively new to public education. I've been a teacher for fifteen years and have really noticed an uptick in lessons and books about social-emotional learning (often called SEL) in the past five years. As an adult working hard in therapy to communicate without anger, advocate for myself, and recognize negative patterns before I spiral too deeply, I'm overjoyed that we're addressing these skills early.
Almost any topic can fall under the social-emotional learning umbrella. Self-awareness is approached with books about listening to our body, recognizing cues for stress or anxiety, and using breathwork or coping strategies when upset. Interpersonal skills are addressed by discussing boundaries, celebrating community, and practicing scripts for dealing with conflict. There are great lessons available to help teach these skills, but almost every single one of them starts with a good book. Below, I've rounded up some of the best books for social-emotional learning. Some are straightforward, others educate through the narrative, but all of them will help develop a skill set that will benefit a person for their entire life.
---
Looking for more books to help kids with their emotions? Check out this list of kids books about emotions. Happy reading!