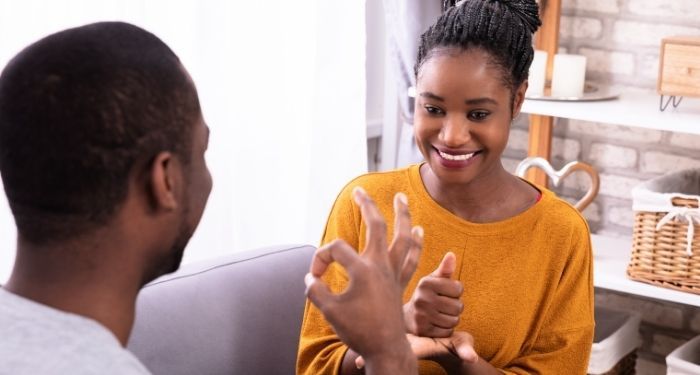 Lists
10 Sign Language Books For Beginners
This content contains affiliate links. When you buy through these links, we may earn an affiliate commission.
A few months ago, I put together a post for Book Riot with the best books to help children — from babies to older kids — learn American Sign Language. The sign language books for beginners on that list are a great tool for both kids and educators and can be used by anyone of all ages. Some of them are aimed at teaching Baby Sign Language specifically, and some are geared towards the general American Sign Language used by children and adults of all ages.
If you saw that list — which also includes a small account of my own experience learning sign language — you might have wondered which books to turn to when approaching sign language as an adult.
If that is the case, Book Riot — and I — have got your back once again!
In the list below there are some of the best sign language books for beginners out there for those who would wish to learn American Sign Language and may wonder if they are a bit too late coming into the language as an adult (a little secret: you're never too late to start).
At the end of this list there are a few important notes and resources, so make sure you read this post through!
The best thing about sign language — besides the amazing fact that you will now be able to communicate with even more people — is that it is also fun, and often very intuitive! Let's get into it!
Unfortunately, as I previously pointed out in the list of ASL books for kids linked in the intro of this post, there aren't yet a lot of resources on ASL coming from authors of colour.
However, Black ASL exists and is comparable to AAVE (African American Vernacular English). You can read more about it here, and check a couple of BASL books here.
---
If you are a parent looking for more sign language books for babies, you can find more resources here.