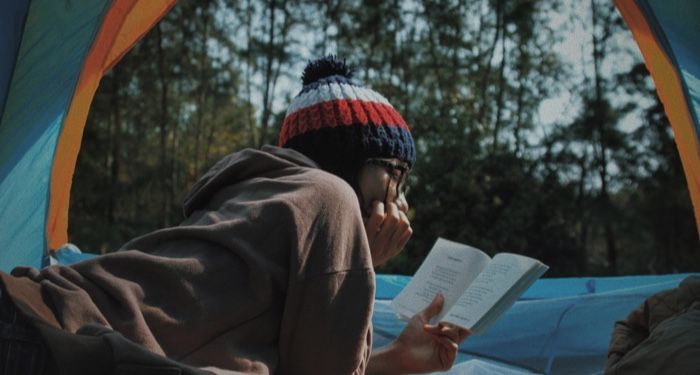 LGBTQ
Bite-Sized Queer Reads for Every Occasion
This content contains affiliate links. When you buy through these links, we may earn an affiliate commission.
I've always loved short books, but recently bookish.cori on Instagram has gotten me reenergized about bite-sized reads. It's such a perfect descriptor for a particular kind of book: not just short books, but books you can gobble up in one sitting. Settling down to read a book and not coming up for air until it's done is such a satisfying feeling.
There are so many scenarios that call for bite-sized books. Maybe you're looking for a quick dose of comfort in book form. Maybe you need an hour of really good escapism. Maybe you're up for a challenge but only have one free afternoon. Maybe you're looking for the perfect book to help you through a breakup or a move, or maybe you want to try a new genre but aren't ready to commit to A Reading Project.
Whatever situation you find yourself in, there's a bite-sized book for you! These are a few of my recent favorites, books I've devoured in an hour or two. Because it's me, I made them all queer. They're all under 200 pages, with one exception (I promise it's still bite-sized). Beyond that, they don't have much in common. I included nonfiction and fiction and poetry, silly books and serious books, fantasy and contemplative literary novels.
The best thing about bite-sized books: if you want, you can add all of these to your TBR without too much overwhelm, because they're all so fast to read!
---
Looking for more great books you can read in one sitting? Check out these must-read short books and these short, fast-paced books. And if it's more queer short books you're hankering for, you can't go wrong with queer short story collections!