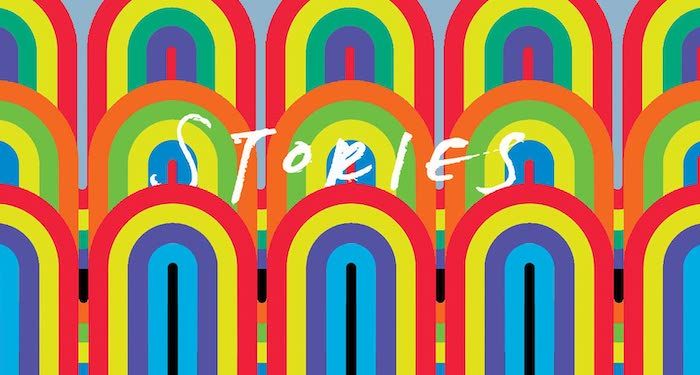 This content contains affiliate links. When you buy through these links, we may earn an affiliate commission.
I didn't used to be a huge fan of short stories. I tried to read a lot of story collections, but I'd always find myself mildly disappointed. So, over the years, they mostly dropped out of my reading life. I didn't miss them. At least, I didn't think I missed them. Now that I've started reading short story collections again, I can see clearly what the problem was: the stories I was reading before just weren't queer enough! These days I cannot get short stories into my bloodstream fast enough. There are so many! More come out every month! There's absolutely nothing wrong with non-queer short story collections, but as someone who grew up hungering for queer lit, this current abundance is especially satisfying.
So I've put together a list of 12 of my absolute favorite queer story collections from the past three years. Believe me when I tell you that these 12 are just the beginning. I limited myself to books published in 2020 and after, which means I didn't include Look Who's Morphing by Tom Cho, Sea, Swallow Me by Craig Gidney Laurance, or Love After the End edited by Joshua Whitehead. I'm currently reading Pretend It's My Body by Luke Dani Blue (out in September), and after that I plan to devour Gods of Want buy K-Ming Chang (out in July). I could write several more paragraphs like this, but I'll refrain.
These collections span a wide range of genres form contemporary and historical fiction to sci-fi and fabulism. There's a book of Métis futurism, and a few collections that can only be defined as Weird Queer. You'll find queer characters falling in and out of love, wrestling with big life decisions, contemplating time travel, turning into trees, having kids. I've tried to include books that represent as broad a range of LGBTQIA+ identities as possible, but of course no list will ever reflect the messy, wonderful diversity of queer lives.
Ready for your TBR to overflow with queer brilliance? Let's go.
---
Looking for more fantastic queer short story collections? Check out this list I made of the stories I'd include in my dream queer short story anthology!