There's no shame in selling your comics, even if you've been holding onto them for years. Sometimes, you're just not interested in the format anymore, you have too many for the space you have, or you just need a little extra cash. But trying to sell comic books can be intimidating, especially if you've got a rare issue or an over-inflated idea of how much your 2017 single-issue Black Panthers are worth. So here are a few tips for how to jump-start the process and where to sell comic books.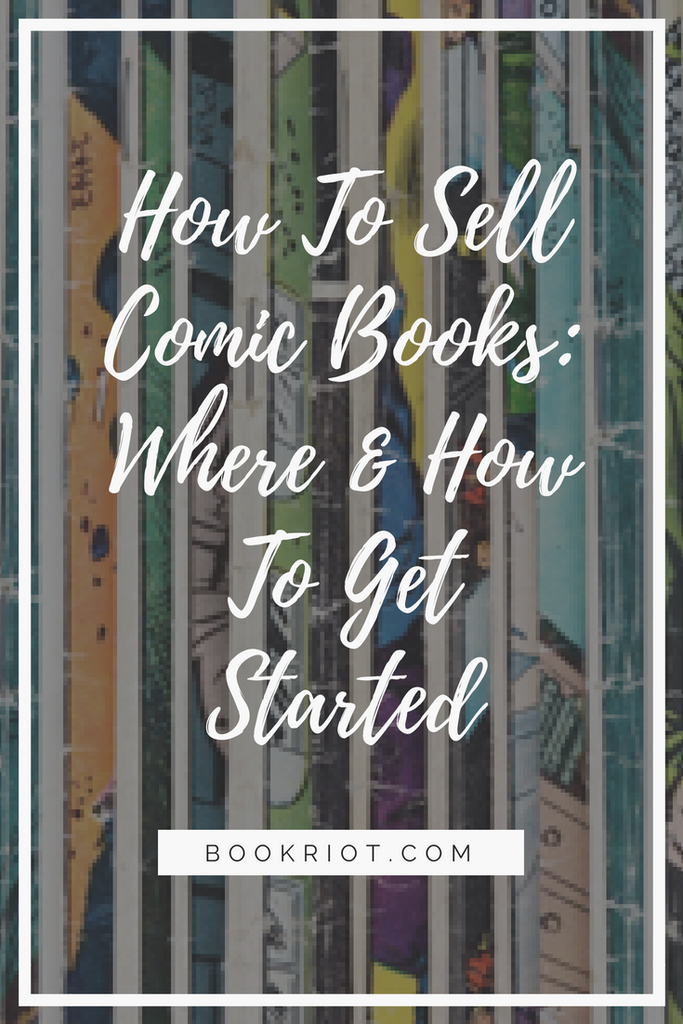 1. Organize
While it is possible that some sellers might want to look through six moldy-smelling boxes, most won't, forcing you to either accept a low-ball price for the lot or just be on your way. It's much more effective to organize your collection beforehand, dividing them by title and then organizing them by issue. For newer or less valuable comics, it could also be a good idea to group them by arc, ensuring that people can buy the whole story. For more great tips, read these articles by Sell My Comic Books and Sparkle City Comics.
2. If possible, sell in person
Working with a dealer or being able to assess a collection's physical condition can be a good way to get the best deal, especially if you're willing to be patient. While sites like eBay or Sell My Comic Books can be good, you might be able to get a slightly better deal in person.
3. Consult your local comic book store and Half Price Books but don't commit immediately
Unsurprisingly, stores want to try to make a profit and might low-ball you to increase their bottom line. However, consulting them can be a good way to figure out if you have anything valuable and a starting price range. You can then take this information to a dealer or eBay and get a little more bang for your buck.
4. Sell somewhere legit
It can be hard to figure out where to sell, especially if you're doing it online, and you don't want to risk losing a valuable or sentimental comic. The following web sites should help.
SMCB is a good resource for the confused or amateur seller. It offers advice, appraisals, resources, and more and generally receives high reviews from users.
Despite the low-tech web site, Lone Star Comics (otherwise known as MyComicShop.com) is a good resource. They're one of the largest comic book retailers worldwide and have buyers in most U.S. states. They offer similar services to Sell My Comic Books but on a larger scale.
Sparkle City specializes in vintage comics from 1970 and earlier, though they will purchase newer comics and other collectibles. They generally buy large collections at once, so this is another good resource if you're looking to unload a lot at once.
While CGC Comics is not a comics retailer, they can be helpful for sellers, whom they work with to grade and evaluate their collections. This is a good resource if you think you have something valuable but want someone to help you figure out how
If you're looking to sell your comics, you'll quickly learn that it's a time-consuming process—at least, if you're hoping to get the best deal for your collection. It requires organization, research, and savvy, but it's definitely possible. Hopefully, these tips and resources will make the process just a little bit easier!
So what do you think, Rioters? Ready to sell your old comics? Add your thoughts in the comments below!