This content contains affiliate links. When you buy through these links, we may earn an affiliate commission.
If you were traveling without your personal and public library for at least six weeks, what books would you bring? Really think about the books you rather not live without, the books you want to read, and the books you need for day-to-day rituals, like dictionaries for words and dreams. For a road trip from the East Bay of California to the Gulf Coast, I packed nine titles, and here are some reasons why.
Unfinished Books
Committed to working my way through my ever-growing Toni Morrison collection, I brought my current read, Sula. After reading snippets of The Bullfighter Checks Her Makeup by Susan Orlean, I hope to read the collection of profiles from beginning to end.
Poetry
Because I need a good selection of poetry at my fingertips, it felt obvious to include new poems. I packed Bestiary by Donika Kelly, which I purchased after reading "Fourth Grade Autobiography" in American Journal: Fifty Poems for Our Time.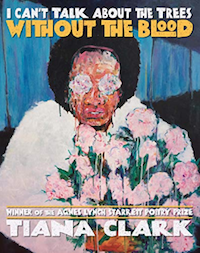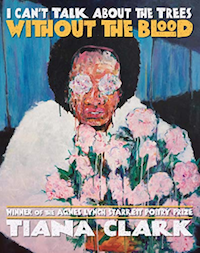 As our move date approached, I pondered my final purchase from my local indie. I called Towne Center Books for I Can't Talk About the Trees Without the Blood by Tiana Clark. My final weeks at my day job busied me. To celebrate my last Thursday, I drove to downtown Pleasanton to retrieve my special order. Weeks late, I exhaled when I found Clark's debut collection still there. In no way would I let it cross the country without me.
Crush by Richard Siken is an early favorite. I memorized "Scheherazade" to recite in a poetry workshop. How time has passed, and I questioned if the beloved poem still lived in the recesses of my mind. (Or would we carry poetry in the heart?) The questioning led me to pack the Yale Series of Younger Poets winner to recommit it to memory, which led me to a first-quarter resolution: memorize more poems.
Prized Hardcovers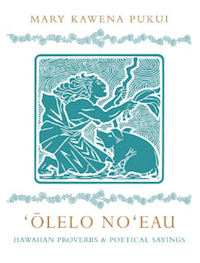 For years, I searched for 'Ōlelo Noʻeau: Hawaiian Proverbs and Poetical Sayings by Mary Kawena Pukui. To celebrate its 35th anniversary, the Bishop Museum along with the Dolores Furtado Martin Foundation reprinted the high-demand title. Thank the stars, I visited Oʻahu during its publication date and purchased a copy from Nā Mea Hawaiʻi. Besieged with moving to-dos, I waited for the perfect time to begin. That time feels near, so my copy, still plastic-wrapped, spoons my manuscript in my red suitcase.
Research
In addition to reference books, a serious passion, I packed the first volume of Women at Work from The Paris Review. A surprise from my partner, I adore the thoughtfulness of this gift. He sees me and my devotion to women writers, the creative process, and art. I enjoy the look of books everywhere, and kept a little stack from him and friends under our tree, noble Noble. While putting away the holiday decorations, he noticed the water damage. Unknowingly, the Christmas tree stand leaked, soaking my pristine edition. Sentimental, I cried and tried to press the pages under heavy hardcovers without luck. The pages have dried and warped, touched with a little personal history.
Favorite Titles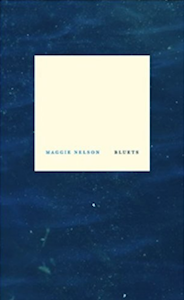 Even with the suffocating pressure of the endless TBR list, I return to personal touchstones when I feel lost, whimsical, hungry. Just in case the need for something familiar strikes me on the string of highways and hotels, I packed Love in the Time of Cholera by Gabriel García Márquez. One of my most reread books, I opted for the used paperback I bought during our last trip to Grand Rapids, which means a ceremonial visit to Schuler Books & Music. I highlighted and sticky-noted my first copy for a freelancing job. My second copy—a cherished first edition from my love—is too precious to ding up. I also packed Bluets by Maggie Nelson. An instant favorite, I have been wanting to revisit this compact book. Is it really as perfect as I remember?