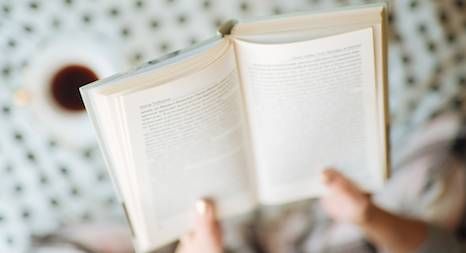 Lists
Riot Round-Up: The Best Books We Read in December
This content contains affiliate links. When you buy through these links, we may earn an affiliate commission.
We asked our contributors to share the best book they read this month. We've got fiction, nonfiction, YA, and much, much more– there are book recommendations for everyone here! Some are old, some are new, and some aren't even out yet. Enjoy and tell us about the highlight of your reading month in the comments.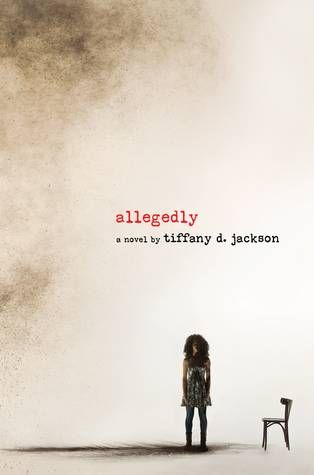 Allegedly by Tiffany D. Jackson (1/24/17)
Is she or isn't she a "Bad Seed?"
When she was 9 years old, Mary killed a baby. Allegedly. Now, six years later, she's beginning to remember pieces of that night and what the truth may be. Why now? For one thing, it's the fact she's pregnant and wants to keep her baby, and being in custody of the state, even in a group home, means she might not be able to choose the future for her child.
This is a fast paced, twisty psychological thriller that doesn't shy away from exploring race, justice (criminal and social), mental health, and gender. A powerful, compelling, twisty read with an excellent voice. For a debut novel, the skillful crafting, plotting, and character development are beyond outstanding.
— Kelly Jensen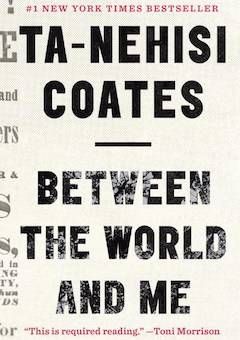 Between the World and Me by Ta-Nehisi Coates
I read this after seeing Rioters mention it no less than a gazillion times. I listened to the audiobook, but I'm looking out for a hard copy I can buy and keep. I'm not normally someone who annotates books, but this time is different. So many times I stopped and rewound, letting Coates' words soak into me over and over again. This book is definitely worth your time.
— Sarah Nicolas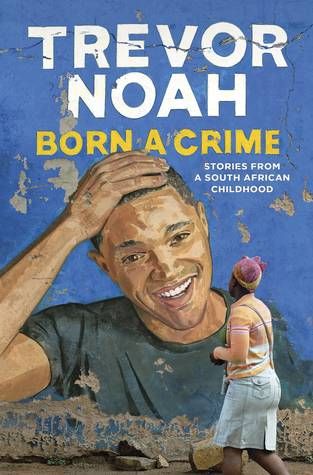 Born a Crime by Trevor Noah
He might be the baby-faced host of The Daily Show, but he was also raised a mixed-race child during Apartheid. Listening to him narrate the story of his childhood and all of the dangers that came with his very existence showed me that he's a lot more than Jon Stewart's slightly-less-beloved replacement. I may be frustrated recently with his call for other people of color to be moderate in their reactions to the incoming administration, but getting a bit of insight into the pain and tragedy he suffered at the hands of similarly-minded people was informative for me and has changed the way I view him.
— Elizabeth Allen
The Burning Page by Genevieve Cogman (Roc, 1/10/17)
The third volume in Cogman's excellent Invisible Library series sees the return of Irene's archnemesis and librarian-gone-wrong, Alberich. While Irene struggles to save the Library from total destruction, she also has other problems to contend with, mainly that someone is trying to kill her. And there's a whole host of drama revolving around Vale–Irene's alternate world version of Sherlock Holmes–her apprentice, Kai, and an all-too-convenient visitor from their last adventure. While I didn't enjoy this book quite as much as Masked City (hard to beat Venice as a setting!), there is one scene between Irene and Vale that made The Burning Page more than worthwhile. Bring on book four asap, please.
— Tasha Brandstatter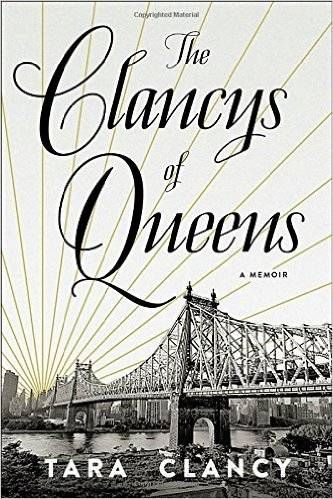 The Clancys of Queens by Tara Clancy
I saw Tara Clancy at Book Riot Live, where she appeared on a panel about using humor to tackle tough topics. She had me belly laughing the entire time… until the moment when I was legit crying (and trying unsuccessfully to be low-profile about it). I knew immediately that I had to read everything she's ever written. Which meant getting my hands on a copy of her debut book, a memoir about growing up in working-class Queens. Much like Clancy herself, the book is amusing, entertaining, and full of heart. I wait with bated breath for her next one.
— Steph Auteri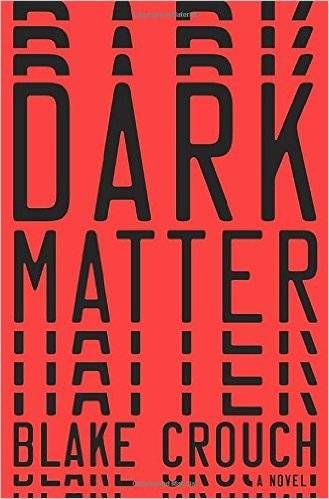 Dark Matter by Blake Crouch
This is a book that's been getting quite a bit of hype, especially after the movie rights sold (for just a tiny $1.2 million). It is plot, through and through, without any flair or style to the writing. So much so, in fact, that it feels like one is reading the novelization of a movie that's already been made. That said, I really did rip through this and loved every page.
It tells the story of a man, a college teacher, who is abducted at gunpoint and forced into an abandoned warehouse where he is drugged and blacks out. When he wakes up he is a famous, award-winning scientist, with the same name and in the same body. It's almost as if he is in another dimension, one where everything went right for him, career-wise. Which is in fact the case, but at the cost of his family, which he now desperately wants to get back to.
It's a fast paced sci-fi thriller that's hard to put down. An excellent book for people who liked The Martian.
–Johann Thorsson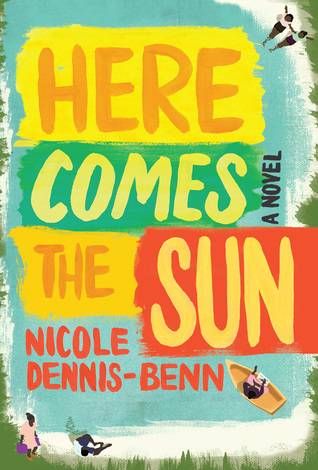 Here Comes the Sun by Nicole Y. Dennis-Benn
This book full of drama and secrets swirling around a family of Jamaican women just looking for a better life for themselves, but mostly for the younger daughter. These women are strong and powerful and messy, and Dennis-Benn writes their story perfectly. Bonus: Listen to the audiobook. Bahni Turpin is amazing.
— Ashley Holstrom
Hillbilly Elegy by J.D. Vance
I'm a thirteenth generation Bostonian, so the world of working class Appalachia is about as far afield as you can get from the particular brand of American culture (and poverty) that I am used to. If anything, living in the South for the last decade has only added to my confusion. But this election put the needs, desires, and cultural quirks of Southern and Appalachian white working class voters center stage, and I felt a greater need to try to understand just what goes on in the minds of people in this demographic. In Hillbilly Elegy, J.D. Vance recounts with candor and humor his Appalachian childhood–the good, the bad, and the ugly. I found this book highly informative. It gave me greater respect and compassion for the people who make up this American subculture that is so different from my own.
–Kate Scott
Holidays on Ice by David Sedaris
From cynical mall elves to the most terrible holiday letter, this holiday-themed short story collection shows David Sedaris at his wackiest–but don't sorry, it's still dark and sarcastic, too. One of my favorite ways to get into the holiday spirit, sans the warm-and-fuzzies.
–Emily Wenstrom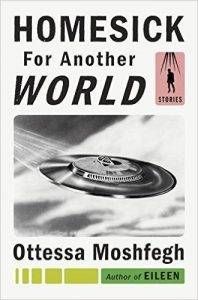 Homesick For Another World by Ottessa Moshfegh
Moshfegh's collection of stories is a stupendous study in developing irredeemable characters. She seamlessly utilizes the first person point of view, taking on the voice of people on the fringe of likability and decency. Yet, what makes these stories truly refreshing and excellent is that Moshfegh nails the complexities of human flaw. They are brief windows into emotional and psychological spaces, captivating in their social intrigue and private moments of inhibition. As the title suggests, Homesick For Another World delves into the idea that we never really find the best versions of ourselves and must rationalize our personal delusions day after day.
–Aram Mrjoian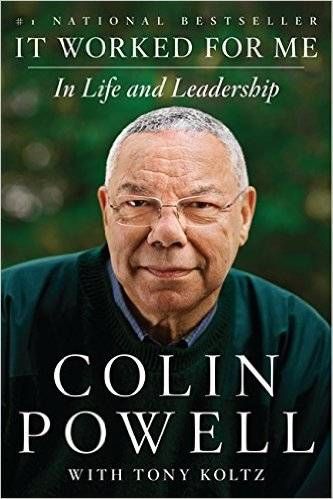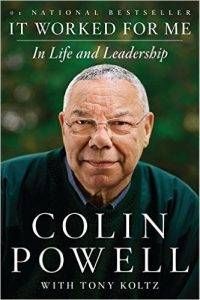 It Worked for Me: In Life and Leadership by Colin Powell
This memoir is a peek into the fascinating world of General Powell. I listen to the audiobook read by the general himself, and it is a very satisfying listen.
— Christina Vortia
It's Ok To Laugh: (Crying Is Cool Too) by Nora McInerny Purmort (Dey Street Books)
I picked up this collection of essays after listening to the first episode of a new podcast from American Public Media, "Terrible, Thanks for Asking." A couple years ago, McInerny Purmort had a miscarriage, lost her father to cancer, and lost her husband to cancer within just a few months. This book, written after that time, is about grief, family, and survival in the face of really awful life experiences that I found weirdly uplifting and comforting to read during my own season of loss.
— Kim Ukura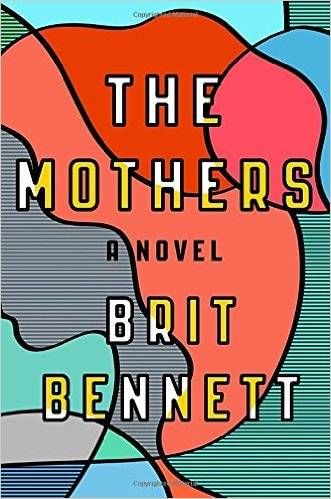 The Mothers by Brit Bennett
I resisted this book for a while because of its title: I'm not a mother, likely never will be, and I'm not a massive fan of fictional motherhood. But I went to hear Brit Bennett read and speak at Politics and Prose, my local bookstore, and I couldn't help myself. And it turns out that, while motherhood is definitely a theme, the mothers in question are the church mothers — the older ladies who watch the unfolding drama between the Pastor's son and his girlfriend and comment on it with a wonderfully executed voice that really drew me in. This novel dealt with the topic of abortion with nuance and empathy, which is both interesting and important. It was wonderful, too, to read about a very recognisable church community in literary fiction — especially where the members of that community are portrayed as complex and three dimensional, neither angels nor demons but, quite simply, human. Though she's still depressingly young, Brit Bennett worked on his novel for many years, and it's definitely paid off. This is my favourite book not just of the month but also of the year.
— Claire Handscombe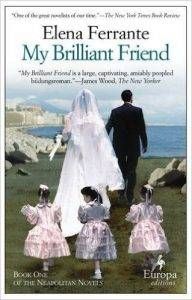 My Brilliant Friend by Elena Ferrante
After months of pestering from my friends, co-workers and society in general, I finally picked up the first of Elena Ferrante's Neapolitan Novels. I have to admit that I found the first half of the book to be a bit of a slog and kept wondering if Ferrante's work was the result of a very crafty marketing campaign. I was of course prove wrong the further I kept reading and the world of 1950s Naples begins to unfold. It's not everyday that I find a book that gives female friendship the consideration and complexity such a relationship deserves. The story of Elena and Lila, however, is a thoughtful portrayal of how women support and protect each other in a society that is hellbent on keeping them in "their place".
–Ines Bellina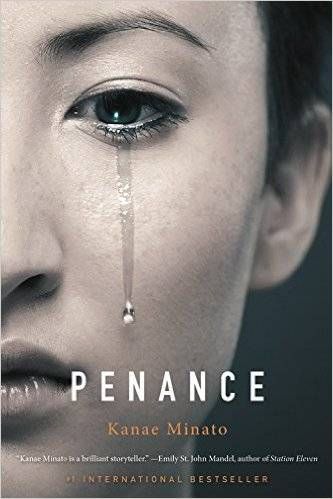 Penance by Kanae Minato (Mulholland Books, April 11th 2017)
Kanae Minato delivers with Penance exactly why I read Japanese mystery/crime: an underlying mystery, bursts of crime, and an exploration of human behavior that is slathered in darkness. Unfurling from one event—the murder of a girl and her mother's threat—the course of four girls lives are changed. Minato explores the psychological repercussions of this trauma by alternating point of view between the girls on that fateful day, along with who they've grown to be fifteen years after the murder that is still unsolved. If you're a fan of dark, character-driven mysteries you don't want to miss Penance.
–Jamie Canaves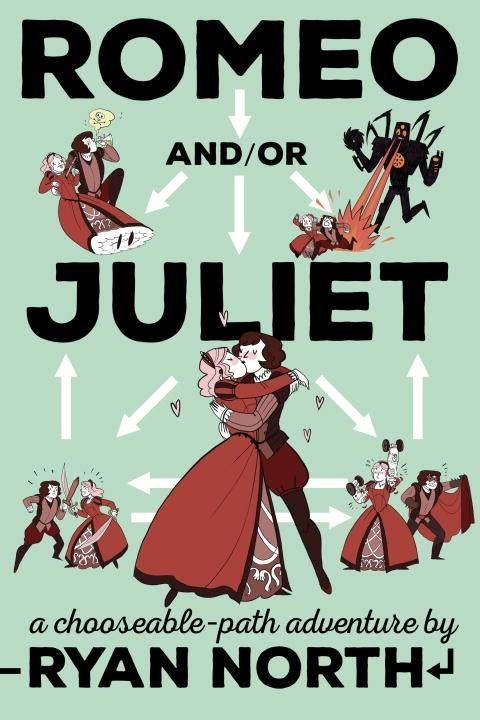 Romeo and/or Juliet: A Chooseable-Path Adventure by Ryan North
I've been wanting to read the Hamlet version of this, so when I saw this, I grabbed it out of curiosity and because I love the artists involved in these books. It was way more wacky and hilarious than I expected. I found myself flipping back and forth to read every path.
— Jessica Yang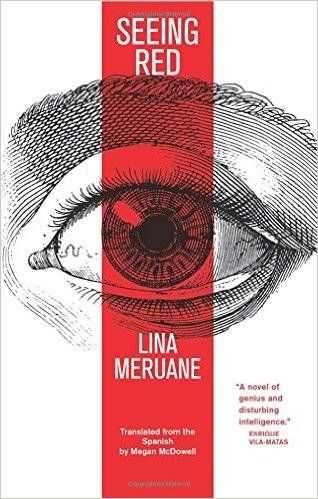 Seeing Red by Lina Meruane, translated by Megan McDowell
This book is harrowing and intense and wonderful. It tells the story of a young woman facing blindness: she has known for a while that she could lose her sight, and then one night at a party it happens. Her boyfriend doesn't get it and thinks she's drunk as she stumbles around. But her eyes have filled with blood and while she hopes an operation might help, she knows it may not. The novel is written in the first person and we spend the entire book experiencing all her thoughts and emotions with her. It's a powerful experience.
— Rebecca Hussey
Sip by Brian Allen Carr (Soho Press, August 29, 2017)
I was so excited to get this book, I literally dropped the book I was reading and immediately started this one. AND HOLY CATS. I am such a huge fan of Carr. He has many short story collections and novellas, most famously Motherfucking Sharks, but this is his debut novel, and it is so effed up and fantastic I can't even. The story revolves around the fact that humans discover they can get high by ingesting shadows. I KNOW, RIGHT??! Carr's brain is from another planet. The novel takes place 150 years in the future, when "shadow sipping" has brought about the downfall of civilization, and most shadow addicts live a grisly existence outside domed cities, with no regulations or law. To help her addict mother, a young woman, her shadow addicted friend, and a former dome guard set out to find a cure for shadow addiction before the end of the world. It's like The Road meets Snowpiercer meets The Wizard of Oz, if it was all written by Kevin from Sin City. This is one of the most gloriously gruesome – and gruesomely glorious – books I've read since…well, since Motherfucking Sharks, really. I will be talking about it all the time between now and August.
–Liberty Hardy
Transmetropolitan by Warren Ellis and Darick Robertson
I wrote a whole thing about how amped I am about having read Transmetropolitan, but I'm just gonna have to be redundant: this cyberpunk tale of political corruption being faced head-on by a badass journalist and his badass assistants made me happy in my heart. I binge-read like 60 issues in three days.
— Susie Rodarme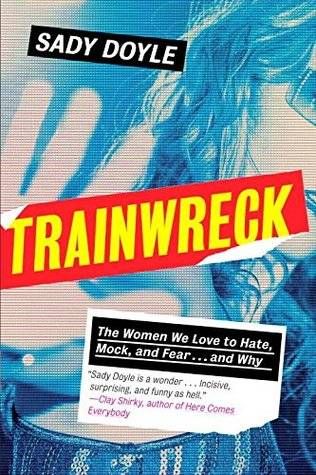 Trainwreck by Sady Doyle
I will never think about Britney Spears or Miley Cyrus the same way again. Sady Doyle's Trainwreck is a fascinating exploration of why our society loves to watch women—famous or not—crash and burn. Well-researched and completely captivating, Doyle delves into the rise and fall of famous women like Mary Wollstonecraft Shelley, Paris Hilton, Charlotte Brontë, Billie Holiday, and Hillary Clinton. I want everyone to read this book; we need to understand how and why our society—men and women alike—punishes women who do not behave "appropriately" if we ever expect to truly smash the patriarchy.
–Emma Nichols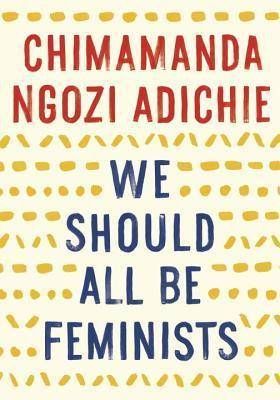 We Should All Be Feminists by Chimamanda Ngozi Adichie (Fourth Estate, 2014)
This is a SHORT book. Almost more an essay, it is based on Adichie's TED talk of the same name. Other than wanting SO MUCH MORE, it was essentially perfect. I read an ebook but have every intention of collecting paperbacks to scatter everywhere that I go.
— Annika Barranti Klein