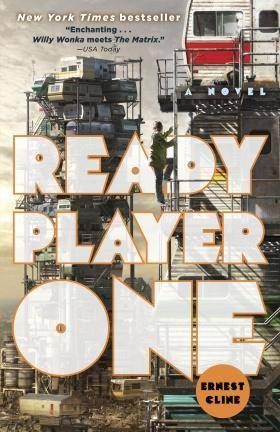 Fiction
Riot Recommendation: A Round-Up of Futuristic/Virtual Reality Stories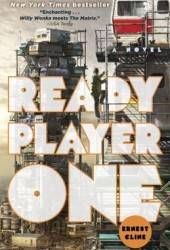 This installment of Riot Recommendation is sponsored by Ready Player One by Ernest Cline.
It's the year 2044, and-like most of humanity-Wade Watts vastly prefers the online utopia known as the OASIS to an increasingly grim, poverty-stricken real world. Like most of humanity, Wade dreams of being the one to discover the ultimate lottery ticket that lies concealed within this virtual reality. Somewhere inside the OASIS, it's rumored, are hidden a series of fiendish puzzles that will yield massive fortune-and remarkable power-to whoever can unlock them. For years, millions have struggled fruitlessly to attain this prize, knowing only that the riddles are based in the culture of the late 20th century.
And then Wade stumbles upon the first puzzle. Suddenly, he finds himself pitted against thousands of competitors in a desperate race to claim the ultimate prize, a chase that soon takes on terrifying real-world dimensions-and that will leave both Wade and his world profoundly changed.
____________________________
On Monday, we asked you to recommend "back to the future"-style reads with virtual realities and/or 80s pop culture references. Here's a round-up of titles mentioned in the comments and on Facebook and Twitter.
The Gone-Away World by Nick Harkaway
Machine Man by Max Barry
Robopocalypse by Daniel H. Wilson
The Magicians and The Magician King by Lev Grossman
Replay by Ken Grimwood
The Forever War by Joe Haldeman
anything by John Scalzi
The WWW series by Robert J. Sawyer
Reamde by Neal Stephenson
Perdido Street Station by China Mieville
The Postmortal by Drew Magary
Freedom (TM) by Daniel Suarez
What would you add?