This content contains affiliate links. When you buy through these links, we may earn an affiliate commission.
During the moments when my sons, ages five and four, aren't banishing each other to the Island of HorribleThingsBetrayStinkerbutts (trust me, the name is accurate—I was once sent there for distributing an excessive amount of green beans at dinner), their genuine affection for each other is mesmerizing. This bond is probably in its full glory at the park when my youngest—and fearless—son defends his shyer older brother from bullies and when that very shy, logical boy demonstrates all the patience in the world to convince his little brother why scaling every possible surface is not the best idea. For me, though, the quiet moments where they read—or at least pretend to read—to each other are the sweetest.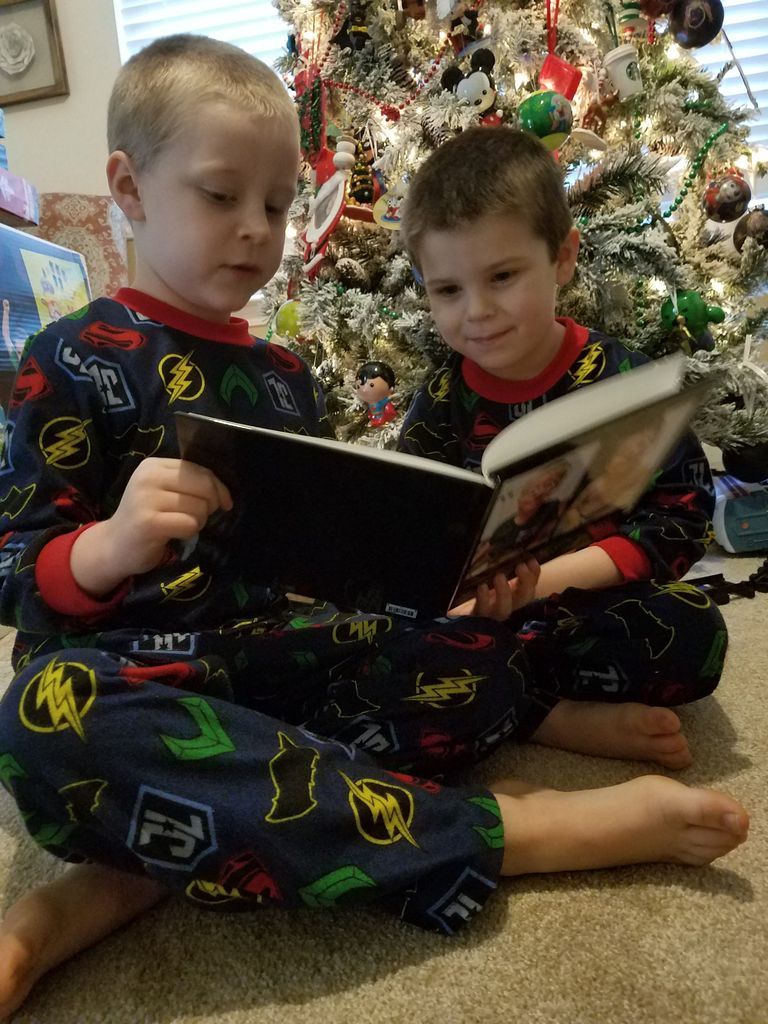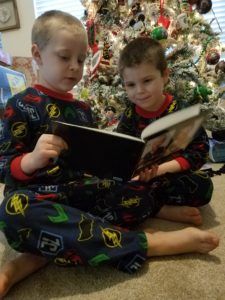 So, being the book lover that I am, I was thrilled when my oldest son asked if he could write a book for his brother. He is just learning to read and write, and though the page count was on the smaller side, his finished product was perfect. Knowing that his little brother loves Eric Carle and superheroes, he decided to combine the two into one text. First, we read several of Carle's texts before deciding to use Bill Martin Jr. and Carle's Brown Bear, Brown Bear, What Do You See? and Polar Bear, Polar Bear, What Do You Hear? as our mentor texts. Using the practice of copy-change, one of my favorite writing techniques utilized during my teaching days, we set out to mimic the format and intonation found in Carle's text.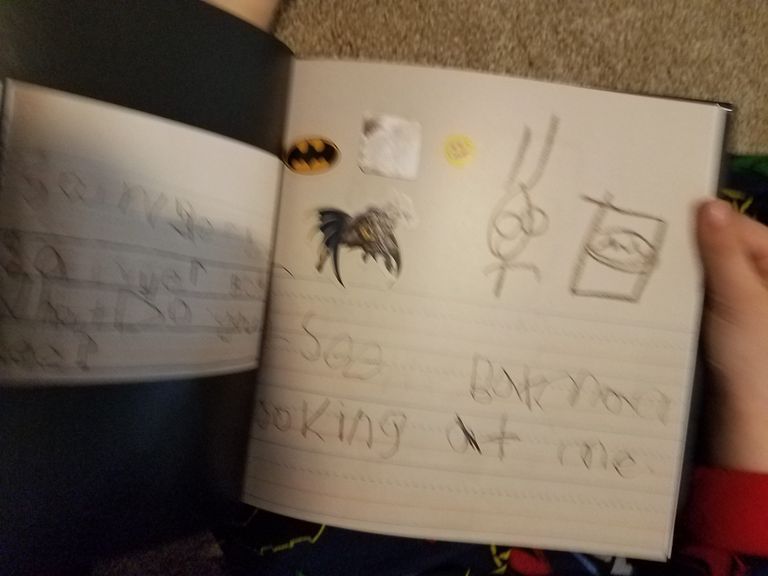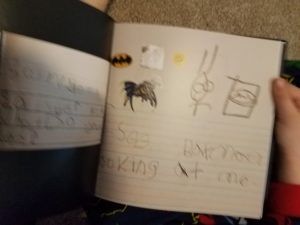 This technique simplified the overwhelming concept of writing a story for a beginner reader and created a strong foundation for a confident beginner writer. There weren't any bears in my son's story; in fact, there weren't any animals at all. Instead, his little brother served as the main character and the Justice League his companions. As a finishing touch, his first story, Sawyer Boy, Sawyer Boy, Who Do You See?, came in a polished hardcover Shutterfly book just in time for the holidays. The best part: they both want to read and write more.