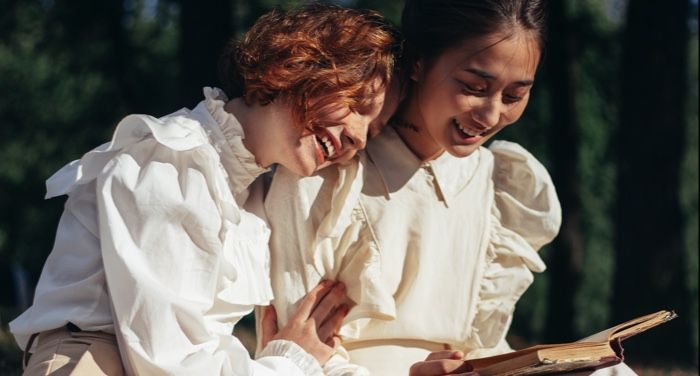 This content contains affiliate links. When you buy through these links, we may earn an affiliate commission.
Did you know that May is Jewish American Heritage Month? In 2006, then-president George W. Bush proclaimed May to be Jewish American Heritage Month (JAHM), to recognize more than 350 years of Jewish contributions to American culture. In 2020, the Weitzman National Museum of American Jewish History put forth that JAHM would serve as a time not just to celebrate Jewish history in this country, but also help provide education about Jewish culture and history, and create discussion about issues facing American Jews today.
Before you read on, let me add this disclaimer: you might have heard the phrase "two Jews, three opinions." This is because (culturally) we tend to debate, question, analyze (and over-analyze), etc. Despite what stereotypes would have you think, we are not a monolith — far from it. We are not all white and not all Ashkenazi (of Eastern European descent). We have a variety of political and social opinions, and even among each denomination (Conservative, Orthodox, etc.), you'll find a diverse range of people, opinions, levels of observance, and beliefs.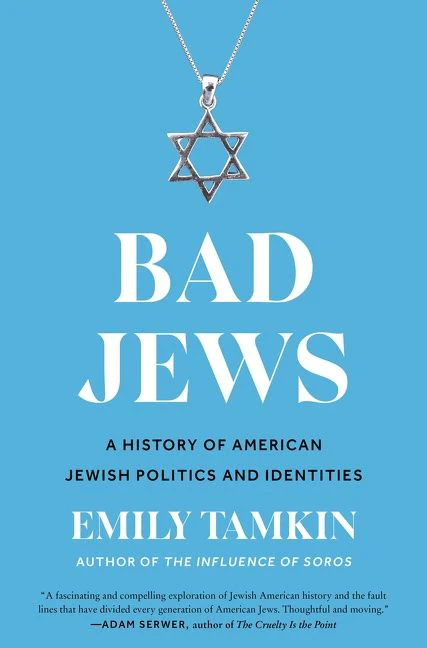 As an American Jew, I have to admit that I didn't know much about the nuts and bolts of the history of Jewish immigration or much at all about Jewish history in America. Last summer I read Emily Tamkin's excellent book Bad Jews: A History of American Jewish Politics and Identities, in which she explored the last century of Jewish history in America, and I immediately wanted everyone I knew to read it. It was interesting to read about how America saw Jewish immigrants and how, when, and why assimilation was encouraged, and how different social mores came about. It's a fascinating book and I'd recommend it to anyone!
In the last two years or so, I've been doing a deep dive into Jewish books, Judaism, and history, trying to read as much as I can about these things. I went to a religious day school as a child, but chafed against much of it. My synagogue was not egalitarian back then, and it pushed me away from religion for a long time. Things have changed, and now as an adult, I'm realizing that places of worship don't necessarily have all the answers (and shouldn't!), but can instead provide you with a springboard to think about topics and issues, and encourage further learning.
In my efforts to learn more about Judaism — or, rather, relearn things — I took various classes at my synagogue and online, and read, and continue to read, a ton of books. I put together themed reading lists and a reading challenge for myself, to learn as much as I could about things like Jewish history, Yiddish, areas of Judaism with which I'm not familiar, Jewish mysticism, holidays, and various Jewish authors. My formal Jewish education ended in 1995, and much has changed since then — most notably, myself. That young teen is much different than the woman and mother I am today, and that's impacted how I view life and faith, obviously, and it's also influenced the books I've chosen.
I started off with wanting to refresh my memory about the basics, so I read Living Judaism: The Complete Guide to Jewish Belief, Tradition, and Practice by Rabbi Wayne Dosick, and the classic How to Raise a Jewish Child by Anita Diamant. I then shifted to The Five Books of Miriam by Ellen Frankel, and Standing Again at Sinai by Judith Plaskow. My pile of Jewish feminist/mysticism books include things like Ashkenazi Herbalism by Deatra Cohen and Adam Siegel, the Penguin Classic book The Kabbalistic Tradition, Dirshuni: Contemporary Women's Midrash by Tamar Biala, and Return to the Place by Jill Hammer.
My personal syllabus and reading challenge also included things like books about Yiddish, as well as Jewish and Israeli history, but since that's not expressly an American Jewish history or experience, I've omitted that here. I also have not included any Holocaust books — there is no shortage of these, and as I've written about before, these do not tell our whole story, by far. They are important, yes, but they are also not my focus right now.
My reading challenge included prompts like Jewish poetry, Jewish romance, a Jewish YA novel, books about Jewish holidays, and things like that. I often find it helpful to brainstorm all possible prompts on a topic and then cull (or not) to come up with a well-rounded reading challenge that encourages me to read things I normally wouldn't. This has worked so well I often make reading challenges for myself on many topics, although now I do have stacks of books that are organized by reading list/challenge.
My stack of modern memoirs, essay collections, nonfiction books, and novels by American Jewish authors include Thistlefoot by GennaRose Nethercott, the forthcoming Wrath Becomes Her by Aden Polydoros, and The Racism of People Who Love You by Samira Mehta. Another pile contains Becoming Eve by Abby Stein, Koshersoul by Michael Twitty, and Golem Girl by Riva Lehrer.
Last year during JAHM I made it a point to share books by American Jewish authors on a daily basis. If you read diversely (and I hope most readers of Book Riot do!), recognizing that Jewish books are diverse books is important. If you're not sure where to start, that's okay — here are some suggestions!
Children's Books
I love the book Klezmer! by Kyra Teis. It's about a little girl who goes to her grandparents' apartment in NYC and learns all about klezmer music and how it changed over time when Eastern European Jews came to America. Linda Glaser and Claire A. Nivola's Emma's Poem: The Voice of the Statue of Liberty tells the story of Emma Lazarus, an American Jewish woman who wrote the poem on the Statue of Liberty. Gitty and Kvetch by Caroline Kusin Pritchard and Ariel Landy is a fun picture book full of Yiddish humor and Jewish joy.
Middle Grade and Young Adult Books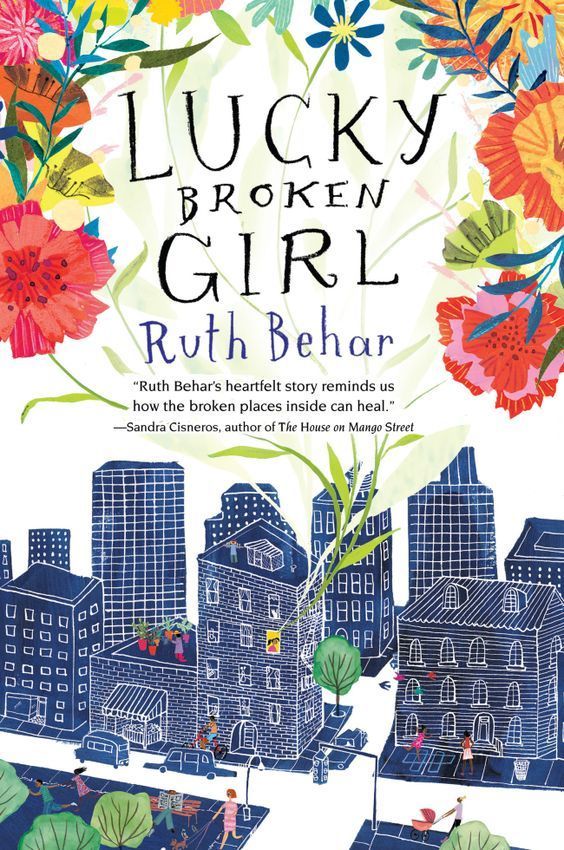 There's been what feels like an explosion of Jewish middle grade and young adult books, and I for one am here for it. A million percent. The stories and characters are diverse and lovely, and you can really lose yourself in the stories. Lucky Broken Girl by Ruth Behar is based on Behar's own experiences and tells the story of a young Cuban Jewish immigrant who is in a car accident and has to stay in bed for a prolonged recovery, where she learns more about the world around her and what really matters. Honey and Me by Meira Drazin is a fun but touching middle grade novel about friendship, family, and growing up, with Modern Orthodox characters. A Place at the Table by Saadia Faruqi and Laura Shovan is a great novel about two girls, one Pakistani American, and one white Jewish American, who meet in a cooking class and eventually become friends. It covers themes of cultural identity and mental health, and the food writing in it is lovely.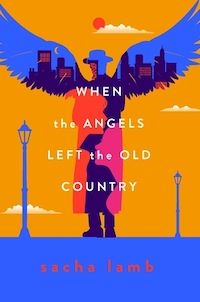 In YA books, From Dust, A Flame by Rebecca Podos is a wonderfully immersive Jewish fantasy dealing with intergenerational trauma and family relationships, and When the Angels Left the Old Country by Sacha Lamb is a historical fantasy that braids together themes of immigrating to the U.S. and unrequited love. Both also feature queer characters and elements of Jewish folklore and mysticism. The Life and Crimes of Hoodie Rosen by Isaac Blum features an Orthodox main character, and is a timely story about antisemitism and community. Alma Presses Play by Tina Cane is a novel-in-verse that's also a love letter to '80s NYC, with a biracial Jewish main character.
All of these books highlight how varied the American Jewish experience is.
Adult Books
If you're looking for some nonfiction, Tamkin's book that I mentioned earlier is a great place to start, and with summer coming up, The Jews of Summer: Summer Camp and Jewish Culture in Postwar America by Sandra Fox is a fascinating read about the development of Jewish summer camps in the face of assimilation and rebuilding after the World War II, and how camp came to be such a big part of American Jewish life. Beautiful Country by Qian Julie Wang and The Color of Water: A Black Man's Tribute to His White Mother by James McBride are two stunning memoirs that are must-reads.
If fiction is more your thing, Last Summer at the Golden Hotel by Elyssa Friedland is sure to evoke Catskill nostalgia, and Sadie on a Plate by Amanda Elliot serves up an entertaining story about a culinary reality show with an unexpected romance. Anita Diamant, Jennifer Weiner, and Dara Horn all have amazing novels to peruse.
No matter what, there's something for everyone to read, this month and beyond. Where will you start first?
If you're looking for even more suggestions for Jewish books, check out this post on books about Judaism, and this post on 20 essential Jewish American novels and story collections.