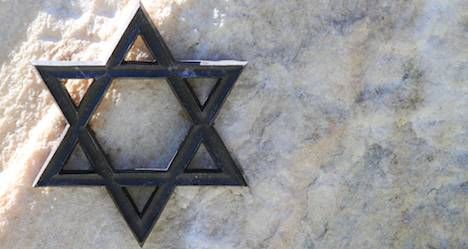 Lists
20 Essential Jewish-American Novels (and Story Collections) of the Past 20 Years
This content contains affiliate links. When you buy through these links, we may earn an affiliate commission.
To read Jewish-American novels is to examine a multitude of other topics: religion, immigration, family, responsibility, love, culture, mysticism, tradition, and place. The influx of Jews into American life came in three waves: 1) Sephardic Jews (originating from Spain and Portugal, sometimes through Brazil) around the time of the American Revolution, 2) German Jews after the failed German revolution in 1848, and 3) Polish and Russian Jews fleeing from Russian pograms before WWI through the post-WWII/Holocaust era, which was by far the largest of the three waves.
Each of these waves brought with it a distinct economic, social and religious tradition and contributed to the fabric of American Jewish life. More recently, Eastern European Jews have come to the US after the fall of communism, adding yet another layer onto the Jewish American experience. Many many novels have been held up as the definitive examination of Jewish American life (looking at you Philip Roth), but authors have been exploring the nuance of this culture more recently as well. Here is a not-at-all complete list of 20 Jewish-American novels and short story collections published in the past 20 years that highlight the Jewish American experience in ways large and small. What would you add to this list?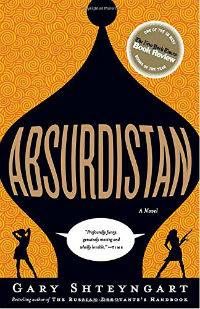 Absurdistan by Gary Shteyngart: After his gangster father murders an Oklahoma businessman in Russia, Misha Vainberg abandons hope that he'll be granted a visa to back to the U.S. where he went to college. Misha just wants to live in the South Bronx with his hot Latina girlfriend, and a corrupt consular officer in the fictional country of Absurdistan who will sell him a Belgian passport could be his salvation. Until a civil war breaks out and Misha suddenly find himself installed as minister of multicultural affairs. Shteyngart's wry historical and cultural satire reveals the truth of life in 21st century Central Asia and America. (2006)
All Other Nights by Dara Horn: Jacob Rappaport, a Jewish soldier in the Union Army, is sent on espionage missions that reveal an American Jewish population divided by the Mason-Dixon line, but united by business, religious and family ties. On Passover 1862, he is ordered to murder his own uncle, who is plotting to assassinate Abraham Lincoln. After this harrowing mission, Jacob is recruited to pursue another enemy agent—this time not to murder the spy, but to marry her. Based on real historical figures, Horn has written a propulsive novel about Jewish Americans that are often lost to time. (2009)
The Amazing Adventures of Kavalier and Clay by Michael Chabon: The definition of the Great American Novel, Chabon's story of two cousins, one freshly arrived in 1939 New York and one Brooklyn-bred, try to cash in on the Golden Age of Comics in America as the shadow of Hitler falls across Europe. The cousins embark on an adventure that takes them deep into the heart of Manhattan, and the heart of old-fashioned American ambition, as their comic book dreams take them from Brooklyn to the top of the Empire State Building across generations. This is truly a book for the ages and an award-winning magnum opus that will go down as a modern classic. (2000)
American Pastoral by Philip Roth: Okay, so there was really no way that Roth wasn't going to appear on this list, but this first book in his American trilogy is worth the spot and has often been called his masterpiece. Roth's protagonist is Swede Levov, a legendary athlete at his Newark high school, who grows up in the booming postwar years to marry a former Miss New Jersey, inherit his father's glove factory, and move into a stone house in the idyllic hamlet of Old Rimrock. And then one day in 1968, Swede's beautiful American luck deserts him. For Swede's adored daughter, Merry, has grown from a loving, quick-witted girl into a sullen, fanatical teenager—a teenager capable of an outlandishly savage act of political terrorism. And overnight Swede is wrenched out of the longed-for American pastoral and into the indigenous American berserk. Roth's 22nd book examines America in its most divisive decade, the 60s, and illustrates the breadth of his experience. (1997)
Bee Season by Myla Goldberg: Do not let the nine-year-old narrator of this fantastic family story throw you off. Eliza Naumann expects never to fit into her gifted family: her autodidact father, Saul, absorbed in his study of Jewish mysticism; her brother, Aaron, the vessel of his father's spiritual ambitions; and her brilliant but distant lawyer-mom, Miriam. But when Eliza sweeps her school and district spelling bees in quick succession, Saul takes it as a sign that she is destined for greatness. In this altered reality, Saul inducts her into his hallowed study and lavishes upon her the attention previously reserved for Aaron, who in his displacement embarks upon a lone quest for spiritual fulfillment. When Miriam's secret life triggers a familial explosion, it is Eliza who must order the chaos. (2000)
The Boston Girl by Anita Diamant: From the author of The Red Tent comes a novel that follows the life of one woman, Addie Baum, through a period of dramatic change. Addie is The Boston Girl, the spirited daughter of an immigrant Jewish family, born in 1900 to parents who were unprepared for America and its effect on their three daughters. Growing up in the North End of Boston, then a teeming multicultural neighborhood, Addie's intelligence and curiosity take her to a world her parents can't imagine—a world of short skirts, movies, celebrity culture, and new opportunities for women. Addie wants to finish high school and dreams of going to college. She wants a career and to find true love. From the one-room tenement apartment she shared with her parents and two sisters, to the library group for girls she joins at a neighborhood settlement house, to her first, disastrous love affair, to finding the love of her life, eighty-five-year-old Addie recounts her adventures with humor and compassion for the naïve girl she once was. Diamant's gift for narrative is as powerful here as in all of her previous books. (2014)
Everything is Illuminated by Jonathan Safran Foer: A young American Jew, obsessed with his family's history, journeys to Ukraine in search of Augustine, the woman who saved his grandfather's life during the Nazi liquidation of his family's town in occupied eastern Poland. Armed with maps, cigarettes and many copies of an old photograph of Augustine and his grandfather, Jonathan begins his search with the help from Ukrainian native Alex, who is very fond of American pop culture, albeit culture that is already out of date in the United States. Alex studied English at his university, and even though his knowledge of the language is not "first-rate", he becomes Foer's translator. Alex's "blind" grandfather and his seeing-eye dog, Sammy Davis, Jr., Jr., accompany them on their journey. Praised for its unique narrative style and structure, Foer's debut novel marked him as one to watch in Jewish American literary circles. (2002)
For the Relief of Unbearable Urges: Stories by Nathan Englander: The author's debut announced a force of nature and the inventive and delicious stories contained within heralded him as a voice of Jewish literature. In the collection's hilarious title story, a Hasidic man gets a special dispensation from his rabbi to see a prostitute. "The Wig" takes an aging wigmaker and makes her, for a single moment, beautiful. In "The Tumblers," Englander envisions a group of Polish Jews herded toward a train bound for the death camps and, in a deft, imaginative twist, turns them into acrobats tumbling out of harm's way. (1999)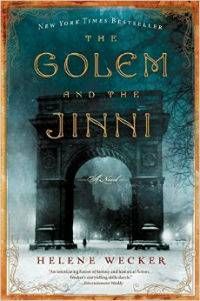 The Golem and the Jinni by Helene Wecker: Wecker's stunning turn-of-the-century novel combines fantasy and mysticism with historical fiction. A golem, created by a man immigrating to the US who seeks a submissive wife and who dies on the journey to NYC, newly alive in an unfamiliar environment is taken in by a rabbi who teaches her to pass as human in 19th century Lower Manhattan. Meanwhile, a tinsmith in Little Syria accidentally frees a jinni (or genie) from an ancient flask in which he had been imprisoned for centuries. The two meet and become friends, often arguing about the best way to be human in this modern world, until an exciting climax that reveals more about our similarities than our differences. (2013)
The History of Love by Nicole Krauss: A long-lost book reappears, mysteriously connecting an old man searching for his son and a girl seeking a cure for her widowed mother's loneliness. Leo Gursky taps his radiator each evening to let his upstairs neighbor know he's still alive. But it wasn't always like this: in the Polish village of his youth, he fell in love and wrote a book…Sixty years later and half a world away, fourteen-year-old Alma, who was named after a character in that book, undertakes an adventure to find her namesake and save her family. A finalist for the Orange Prize, Krauss' second novel is lovely and lyrical and not to be missed. (2005)
The Instructions by Adam Levin: Beginning with a chance encounter with the beautiful Eliza June Watermark and ending, four days and 900 pages later, with the Events of November 17, this is the story of Gurion Maccabee, age ten: a lover, a fighter, a scholar, and a truly spectacular talker. Ejected from three Jewish day schools for acts of violence and messianic tendencies, Gurion ends up in the Cage, a special lockdown program for the most hopeless cases of Aptakisic Junior High. Separated from his scholarly followers, Gurion becomes a leader of a very different sort, with righteous aims building to a revolution of troubling intensity. (2010)
The Ladies Auxiliary by Tova Mirvis: Mirvis's debut examines the close-knit, carefully structured world of the Orthodox community in Memphis, Tennessee, a world that unravels when Batsheva, newly widowed and a convert to Judaism, and her five-year-old daughter move in. Batsheva is free-spirited and artistic, and at first the women of the ladies auxiliary discover in her a passion for the traditions and rituals of Judaism, which have become stale and routine to them. But when Batsheva becomes close with the restless high-school girls she teaches who are eager to catch glimpses of the non-Kosher world outside, and befriends, maybe a little too intimately, the beloved Rabbi's only son, Yosef, feathers begin to ruffle. When events come to a head, and Batshevea's past is revealed, the women's allegiances begin to split over whether Batsheva should be forced out of the community. (1999)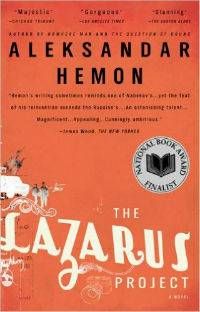 The Lazarus Project by Aleksandar Hemon: On March 2, 1908, nineteen-year-old Lazarus Averbuch, a recent Jewish immigrant from Eastern Europe to Chicago, knocked on chief of Chicago police George Shippy's front door. Averbuch offered him what he said was an important letter. Instead of taking it, Shippy shot Averbuch twice, killing him. Shippy's subsequent statement cast Averbuch as a would-be anarchist assassin and agent of foreign political operatives, setting off a city and country simmering with ethnic and political tensions. In the 21st century, a young writer in Chicago, Brik, also from Eastern Europe, becomes obsessed with Lazarus's story. In order to understand, Brik and his friend Rora—who overflows with stories of his life as a Sarajevo war photographer—retrace Averbuch's path across Eastern Europe, through a history of pogroms and poverty, and through a present-day landscape of cheap mafiosi and cheaper prostitutes.
Motherless Brooklyn by Jonathan Lethem: This book, y'all. I had so many feelings about Lethem's novel about Lionel Essrog, who suffers from Tourette's syndrome that makes him shout and twitch uncontrollably. Lionel is rescued, along with three other boys, from a boys' home in the 1970s by local tough guy Frank Minna, who sends the boys on mysterious errands and jobs. These four grow up to become the Minna Men, a squad of detective-cum-limo-service guys, that serve Frank without question. But then Frank is knifed and thrown into a Dumpster, and Lionel must become a real detective. As Lionel struggles to find Frank's killer — without letting his Tourette's get in the way — he's forced to delve into the complex, shadowy web of relationships, threats, and favors that make up the Brooklyn world he thought he knew so well. One of the best, most unique narrators you'll ever read is set against the backdrop of a gritty New York crime novel. (1999)
The Museum of Extraordinary Things by Alice Hoffman: Coralie Sardie is the daughter of the sinister impresario behind The Museum of Extraordinary Things, a Coney Island freak show that thrills the masses. An exceptional swimmer, Coralie appears as the Mermaid in her father's "museum," alongside performers like the Wolfman and the Butterfly Girl. One night Coralie stumbles upon a striking young man taking pictures of moonlit trees in the woods off the Hudson River. The dashing photographer is Eddie Cohen, a Russian immigrant who has run away from his community and his job as a tailor's apprentice. When Eddie photographs the infamous Triangle Shirtwaist Factory fire, he becomes embroiled in the mystery behind a young woman's disappearance. And he ignites the heart of Coralie. Hoffman is at her best with this wonderful historical novel. (2014)
The UnAmericans: Stories by Molly Antopol: An absentee father, a former dissident from communist-era Prague, needles his adult daughter for details about her newly commissioned play when he fears it will cast him in an unflattering light. An Israeli soldier, forced to defend a settlement filled with American religious families, still pines for a chance to discover the United States for himself. A young Israeli journalist, left unemployed after America's most recent economic crash, questions her life path when she begins dating a middle-aged widower still in mourning for his wife. And in the book's final story, a tour de force spanning three continents and three generations of women, a young American and her Israeli husband are forced to reconsider their marriage after the death of her dissident art-collecting grandmother. Again and again, Antopol's deeply sympathetic characters struggle for footing in an uncertain world, hounded by forces beyond their control. Their voices are intimate and powerful and they resonate with searing beauty. (2013)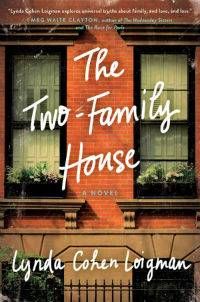 The Two-Family House by Lynda Cohen Loigman: Brooklyn, 1947: In the midst of a blizzard, in a two-family brownstone, two babies are born, minutes apart. The mothers are sisters by marriage: dutiful, quiet Rose, who wants nothing more than to please her difficult husband; and warm, generous Helen, the exhausted mother of four rambunctious boys who seem to need her less and less each day. Raising their families side by side, supporting one another, Rose and Helen share an impenetrable bond forged before and during that dramatic winter night. When the storm passes, life seems to return to normal; but as the years progress, small cracks start to appear and the once deep friendship between the two women begins to unravel. No one knows why, and no one can stop it. One misguided choice; one moment of tragedy. Heartbreak wars with happiness and almost, but not quite, wins. (2016)
Visible City by Tova Mirvis: After chaotic days of wrangling and soothing her young children, Nina spends her evenings spying on the quiet, contented older couple across the street. But one night, through her same window, she spies a young couple in the throes of passion. Who are these people, and what happened to her symbol of domestic happiness? Soon, Nina crosses paths with both couples on the streets of her Upper West Side neighborhood and, as anonymity gives way to different forms of intimacy, all begin to confront their own desires and disappointments. Shrewdly and artfully, Mirvis explores the boundaries between our own lives and the lives of others. From its lavish ghost subway stations to its hidden stained-glass windows, Visible City conjures a New York City teeming with buried treasures. (2014)
The World to Come by Dara Horn: Former child prodigy Ben Ziskind—5'6″, 123 pounds and legally blind—steals a Marc Chagall painting at the end of an alienating singles cocktail hour at a local museum, determined to prove that its provenance is tainted and that it belongs to his family. With surety and accomplishment, Horn telescopes out into Ziskind's familial history through an exploration of Chagall's life; that of Chagall's friend the Yiddish novelist Der Nister; 1920s Soviet Russia and its horrific toll on Russian Jews; the nullifying brutality of Vietnam (where Ben's father, Daniel, served a short, terrifying stint); and the paradoxes of American suburbia, a place where native Ben feels less at home than the teenage Soviet refugee Leonid Shcharansky. Ben's relationship with his pregnant twin sister, Sara, a painter who eventually tries to render a forgery of the painting to return to the museum, is a damply compelling exposition of what it means to have someone biologically close but emotionally distant. (2006)
The Yiddish Policemen's Union by Michael Chabon: For sixty years, Jewish refugees and their descendants have prospered in the Federal District of Sitka, a "temporary" safe haven created in the wake of revelations of the Holocaust and the shocking 1948 collapse of the fledgling state of Israel. For sixty years they have been left alone, neglected and half-forgotten in a backwater of history. Now the District is set to revert to Alaskan control, and their dream is coming to an end. But homicide detective Meyer Landsman of the District Police has enough problems without worrying about the upcoming Reversion. His life is a shambles, his marriage a wreck, his career a disaster. In the cheap hotel where he has washed up, someone has committed a murder—right under his nose. Out of habit, obligation, and a sense of redemption, Landsman begins to investigate the killing of his neighbor, a former chess prodigy. But when word comes down from on high that the case is to be dropped immediately, Landsman soon finds himself contending with all the powerful forces of faith, obsession, hopefulness, evil, and salvation that are his heritage. Chabon's novel is at once a gripping whodunit, a love story, an homage to 1940s noir, and an exploration of the mysteries of exile and redemption. (2007)
What are your favorite Jewish-American novels? Find even more Jewish fiction reads in our mega must-read list.