This content contains affiliate links. When you buy through these links, we may earn an affiliate commission.
If you somehow missed it, Beyoncé released a new video for her song Formation, an anthem to blackness that embraces hot sauce in purses, Afros, and Red Lobster, home of the cheddar bay biscuits. In her video, Beyoncé eschews the white gaze in favor of a video marked by unapologetic blackness. Stunning cinematography touches on such issues as Black Lives Matter, respectability politics, and the aftermath of Katrina. It's a video that practically begs for a reading list, especially in the middle of Black History Month. All descriptions are taken from Goodreads.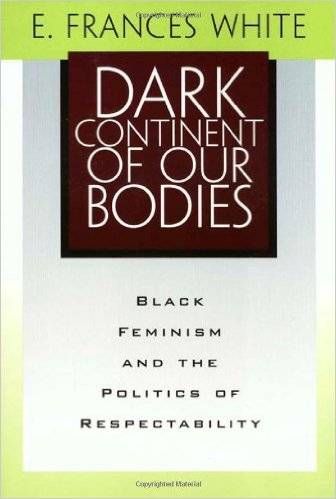 The Dark Continent of Our Bodies: Black Feminism and the Politics of Respectability by E. France White
A spirited and provocative engagement of black feminism.
Orleans by Sherri L. Smith
After a string of devastating hurricanes and a severe outbreak of Delta Fever, the Gulf Coast has been quarantined. Years later, residents of the Outer States are under the assumption that life in the Delta is all but extinct… but in reality, a new primitive society has been born.
Fen de la Guerre is living with the O-Positive blood tribe in the Delta when they are ambushed. Left with her tribe leader's newborn, Fen is determined to get the baby to a better life over the wall before her blood becomes tainted. Fen meets Daniel, a scientist from the Outer States who has snuck into the Delta illegally. Brought together by chance, kept together by danger, Fen and Daniel navigate the wasteland of Orleans. In the end, they are each other's last hope for survival.
Ninth Ward by Jewell Parker Rhodes
Twelve-year-old Lanesha lives in a tight-knit community in New Orleans' Ninth Ward. She doesn't have a fancy house like her uptown family or lots of friends like the other kids on her street. But what she does have is Mama Ya-Ya, her fiercely loving caretaker, wise in the ways of the world and able to predict the future. So when Mama Ya-Ya's visions show a powerful hurricane–Katrina–fast approaching, it's up to Lanesha to call upon the hope and strength Mama Ya-Ya has given her to help them both survive the storm.
Ninth Ward is a deeply emotional story about transformation and a celebration of resilience, friendship, and family–as only love can define it.
Hoodoo by Ronald L. Smith
Twelve-year-old Hoodoo Hatcher was born into a family with a rich tradition of practicing folk magic: hoodoo, as most people call it. But even though his name is Hoodoo, he can't seem to cast a simple spell. Then a mysterious man called the Stranger comes to town, and Hoodoo starts dreaming of the dead rising from their graves. Even worse, he soon learns the Stranger is looking for a boy. Not just any boy. A boy named Hoodoo. The entire town is at risk from the Stranger's black magic, and only Hoodoo can defeat him. He'll just need to learn how to conjure first. Set amid the swamps, red soil, and sweltering heat of small town Alabama in the 1930s, Hoodoo is infused with a big dose of creepiness leavened with gentle humor.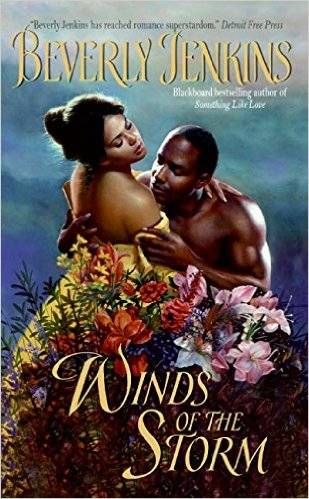 Winds of the Storm by Beverly Jenkins
Archer Le Veq owes his life to the woman who rescued him from certain death at the height of the Civil War…a woman known only as "the Butterfly." Now, in the dark, waning days of Reconstruction, he needs the courageous and beautiful former spy…in more ways than before!
Zahra Lafayette thinks her days of intrigue are far behind her, until she is asked to go on one more mission. Posing as an infamous madam in New Orleans, Zahra must gather information to ensure the safety of the South's freedmen. The last thing she expected was to see Archer Le Veq again. He is as arrogant as he is handsome, but there is something about this dusky and debonair hotelier that sends her senses singing. Zahra knows she will need to guard her secrets, but no peril awaiting her compares with the treachery of Zahra's own heart—for, Lord help her, she burns to taste the man and to lose herself in his powerful embrace.