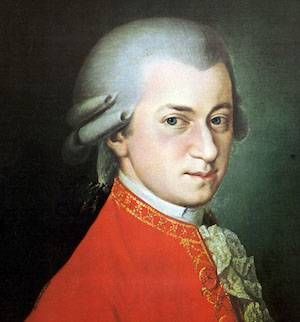 Lists
A Reader's Guide to Mozart, His Life, and Afterlife
This content contains affiliate links. When you buy through these links, we may earn an affiliate commission.
It's Mozart's Birthday!
2016 marks the 260th anniversary of the birth of Wolfgang Amadeus Mozart (January 27, 1756 – December 5, 1791), and any music lover understands the lasting effect the young genius left on the world. Not only did he produce an insane amount of music in his 35 year life, but he changed the way people hear it.
The majority of us think we know about Mozart's life, whether it's from third grade music class or Peter Shaffer's brilliant play/film Amadeus. But what we learned in third grade was probably the very basics and Amadeus is…well…a severely dramatised version of the end of Mozart's life.
So do you want to know the truth? The childhood prodigy? The relationship with Konstanze and other women? The grave—that was not a pauper's mass grave—that he might have been buried in?
Here are some places to start if you want to learn more about the real life, as we know it!**
**And some of these titles might be great for your Read Harder Challenge efforts, too!
The Man
Mozart: A Life by Paul Johnson
When you're a biographer, it's good for you to admire your subject. But Paul Johnson has a serious Toner for the young Maestro in this teeny tiny book. Poetics are waxed, lists are distributed, and you can't help yourself if you end up loving the vulgar brat a little yourself, in the end.
The Letters of Wolfgang Amadeus Mozart translated by Lady Wallace
If you'd rather know about the thoughts going through the man's head–or at least those written on the page– have a look at the compiled letters of Herr Mozart in two volumes. Along with some annotations by the original compiler, the writings include notes to all kinds of people: his siblings, paramours, official business, anything and everything that could be preserved.
Mozart's Women by Jane Glover
The conductor, historian, and musicologist Jane Glover looks at Mozart's relationships with women. Not just in a sexual manner, but his love of the women in his family, and how he reflects this in his music (especially his operas).
From there, you can dive way down the rabbit hole of biographies, cultural approaches to his music and writings, music theory studies, and even theories about the definite illness that killed him.
And of course, sometimes he adapted plays and poetry (though usually his operas were originals):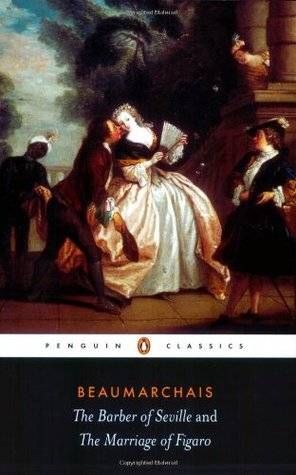 The Marriage of Figaro by Beaumarchais
The second of what might be a familiar set, The Marriage of Figaro is a French play that was adapted into an Italian opera by the Austrian composer. (The Barber of Seville, the one that is technically earlier, was set to music most familiarly by Rossini a few decades later. That's where you'll hear the familiar aria by the title character involving all of those Figaros.)
Don Juan by Lord Byron
We're all probably familiar with the story: man loves women, man goes too far, man destroys himself. It's better with the music and the Italian.
The Myth
Mozart also appears in novels, whether as a man or an idea.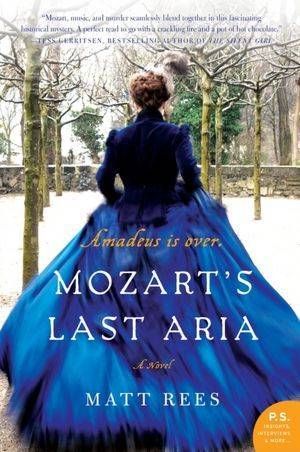 Mozart's Wife by Juliet Waldron
Mozart's Wife looks at the idea of Konstanze. A work of fiction, the book explores the character of the woman who bore six children and saved the reputation of her husband after his death.

Mozart's Last Aria by Matt Rees
This novel give us the eye of another woman in Mozart's life: his sister, Nannerl. After his death, Nannerl arrives in Vienna to pay her respects, and ends up being a part of all kinds of intrigue.
(Alternately or additionally, have a look at Mozart's Sister. It's a little less…adventure-y.)
Mozart's Ghost by Julia Cameron
In modern New York, a medium gets annoyed by—you guessed it—the ghost of Mozart when she starts to fall for a pianist who lives in her building.
The Legend
Requiem in D Minor
As a choral musician, I probably think of this masterwork before any of his other excellent music, but it's probably not wrong to say that it is one of his most popular works. Well, besides the operas and night music and the piano sonatas every kid learns in the third grade. While it doesn't delve quite as deeply into Mozart's complexity as others, since, you know, he died before he made it through the Lacrimosa, it gives you a glimpse into just how incredible his genius was.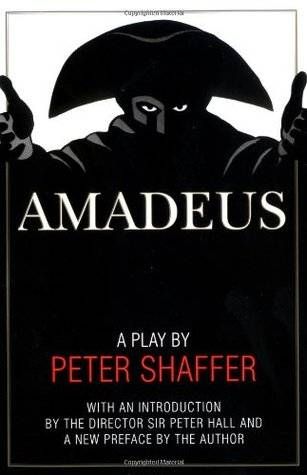 Amadeus by Peter Shaffer
You might have seen the 1984 Milos Forman film version of this play, starring Tom Hulce and F. Murray Abraham. You might have even seen the play itself. Many misapprehensions have been garnered from the relatively common belief that Amadeus exists as a Mozart biopic, but really, its only basis in reality is the existence of the people and the music therein. The concept of Amadeus, which itself perpetuates an idea developed by Alexander Pushkin, is based almost completely on fiction; Mozart and Salieri were contemporaries and knew each other, but Salieri had nothing to do with Mozart's last works. In real life, the completion of the Requiem, which was not finished by Mozart's death, was probably done by Mozart's copyist and possible student, Franz Xaver Süssmayr. But the text is brilliant and it is a wonderful movie. So if you can get your hands on a copy of the play—which has been republished with an introduction by Peter Shaffer—you've got one less task to complete for the Read Harder challenge!
Now that you've got some ideas, go forth and read! But make sure you take this away, if nothing else: Süssmayr; not Salieri.