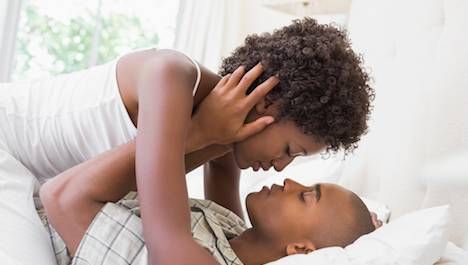 Newsletter 1
Read Harder: Romance Novels By or About a Person of Color
This content contains affiliate links. When you buy through these links, we may earn an affiliate commission.
Sponsored by Libby. The one-tap reading app from OverDrive.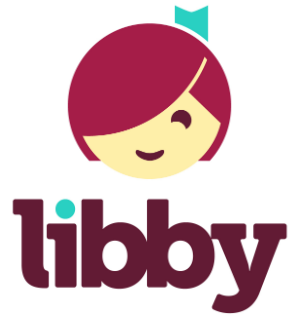 Meet Libby. The one-tap reading app from OverDrive. By downloading Libby to your smartphone, you can access thousands of eBooks and audiobooks from your library for free anytime and anywhere. You'll find titles in all genres, ranging from bestsellers, classics, nonfiction, comics and much more. Libby works on Apple and Android devices and is compatible with Kindle. All you need is a library card but you can sample any book in the library collection without one. In select locations, Libby will even get your library card for you instantly. Learn more at https://meet.libbyapp.com/. Happy Reading.
---
Hey folks, it's me, Jess, that person who won't shut up about romance novels. This time, it's for your benefit, 'cause I'm gonna help you get through one of the Read Harder challenges this year! Also, it's gonna be hella fun because there are some awesome people writing awesome things.
So let's just get started, shall we?
(Note: many of these are older titles; that was on purpose. If you like the first one, you're more than likely to want more in the series, yeah? So you can catch up to the rest of us and move on to more happy times!)
An Extraordinary Union
by Alyssa Cole (m/f, first in a series, sexy, historical)
Loyal League member Elle has an eidetic memory, which makes her perfect for undercover work deep within Confederate territory. Her new partner might wear Confederate gray, but he's just as loyal to the Union as she is, and they have to work together to keep it safe.
Hate to Want You
by Alisha Rai (m/f, first in a series, super sexy, angsty, contemporary)
Nicholas and Livvy were childhood sweethearts, but some family drama split them up in a bad way. Since then, they've only gotten together for some hot sexytimes every year on her birthday. But now she's back in her hometown and Nicholas wants to try again.
Destiny's Embrace
by Beverly Jenkins (m/f, first in a series, sexy, historical)
Logan needs a housekeeper. When the woman he hires from back east turns out to be a harridan on a mission, they have to figure out how to live together and work together. Eventually, they do both all too well.
Down by Contact
by Santino Hassell (m/m, second in a series but can stand alone, super sexy, angsty, contemporary)*
Simeon and Adrián are not friends. They used to be, but then Simeon changed teams and Adrián has been sending sly jibes to Simeon ever since. When a comment about Simeon's coming out as gay leads to a bad fight, both football players have to learn to work together at a community center. As long as they get through their suspension without punching each other, they'll probably be fine. Right?
Take the Lead
by Alexis Daria (m/f, first in a duology, sexy, contemporary)
Gina is in her fifth season of The Dance Off, and her new partner is some off-the-grid backwoods mountain man from a different reality tv show. Of course, nobody told her said mountain man was going to be hot AF. When they get back to L.A., Stone works hard to get into the dancing as Gina's enthusiasm for it rubs off, and the pair develop a strong affinity for each other. Friendship turns to something else, and Stone is determined to work his ass off to get Gina her winning season.
Fit
by Rebekah Weatherspoon (m/f, first in a series, sexy af, contemporary)
Violet is not skinny. She never has been, but working for the Food Channel hasn't helped. She wants to get into shape before the next season of the show she produces, but the class she goes to isn't right for her. She's put in touch with trainer Grant, a mountain of a man who has a different approach to fitness. He's also a Dom recovering from a bad relationship, and sees something in Violet that makes him want to try again. Not only is this a great novella, but has three more stories connected to it—including the perfectly adorable Wrapped, which is considered "Fit adjacent."
Trade Me
by Courtney MIlan (m/f, first in a series, sexy, contemporary)
Tina Chen calls out her classmate on wealth inequality one day, and he—campus billionaire Blake Reynolds—takes her up on her dare. He'll live in her apartment, work a minimum wage job, figure out all the ways she manages to live while going to school. In return, she'll get his house and a sum the pair agree on for the trade (since he doesn't actually get any income). What the two don't expect is that they'll bond over the experience, and come up with some snazzy new hardware while they're at it.
Acute Reactions
by Ruby Lang (m/f, first in a series, sensual, contemporary)
Ian's got a new allergist, and he finds her really attractive. Dr. Petra Lale is determined to make it on her own, with her own practice, which means she needs all the clients she can get. Which means she can't date one of the few she has. At least, that's the theory. Once you finish this one you're gonna want to read the others in the series, so you might just want to get the whole Practice Perfect collection.
Tailor Made
by Yolanda Wallace (f/f, standalone, sexy, contemporary)
A tailor destined to take over the family business when her father retires, Grace is knocked sideways by the reaction she has to Dakota Lane, the androgynous and genderfluid model whose tardiness to their first appointment sets Grace on edge, but that doesn't stop them from exploring their attraction, even as Grace battles within about her rule of not dating clients.
North To You
by Tif Marcelo (m/f, first in a series, sexy, contemporary)
This book. This bit of wonderful. This tasty pocket of goodness.
(I'm sorry. I have feelings.)
Camille and Drew dated in high school, until a family crisis tore them apart. When they run into each other at a giant food festival, they both feel what they've lost. There's only one tiny issue: Camille's new parking spot for her popular food truck is right outside of Drew's family's restaurant.
The Duchess War
by Courtney Milan (m/f, first in a series, sexy, historical)
Minerva Lane is a clever woman hiding a secret in the further reaches of Victorian England. But Robert Blaisdell, Duke of Clermont, might have the power to both unearth that secret and completely wreck her life with it. But she'd bet he has a secret of his own, and she's definitely not above blackmail. Fun ensues.
If the Dress Fits
by Carla de Guzman (m/f, standalone, sensual, contemporary)
Capable, fat heroine with life goals that don't involve losing weight. Bookish veterinarian hero who can distinguish Pride and Prejudice 2005 from the original text. Manila and endless delicious sounding Filipino food. Who wouldn't want to read this book?
A Summer for Scandal
by Lydia San Andres (m/f, first in a series, sexy, historical)
Speaking of Pride and Prejudice, how about a story with Lizzie/Darcy tendencies set in the early 20th-Century Spanish Caribbean? Emilia Cruz and Ruben Torres don't make good impressions on each other in person, and they don't even know how much contempt they hold for each other as writers—she the anonymous author of a scandalous serial novel, he the pseudonymous journalist who is her biggest critic. But they can't seem to keep away from each other, especially as her sister and his best friend grow closer.
Treasure
by Rebekah Weatherspoon (f/f, standalone, novella, sexy, contemporary)
When Alexis and Trisha "Treasure" Hamilton meet at a strip club, the last thing either expects is to run into each other in a class. The two become friends, and then something more. We also get a nice look into the family lives of each character. Treasure, never apologetic about her job, has younger siblings to look after, and Alexis has parents to not disappoint. All in all, it's a great coming of age story for both characters, and an adorable love story to boot.
Love on My Mind
by Tracy Livesay (m/f, first in a series, sexy, contemporary)
Chelsea Grant is a PR exec on her way to the top, but she has to take a detour for her most recent assignment: help a misanthropic tech genius through a release without him knowing she's on company payroll. Adam, who has Asperger's Syndrome, doesn't like deception, but is into the woman who shows up at his door in a rainstorm. There are some false starts, but eventually Adam begins to open up and learn how to deal with the coming storm of press and publicity. There's just the other stuff to deal with.
Under His Kilt
by Melissa Blue (m/f, first in a series, fire sexy, contemporary)
Jocelyn and Ian work together. Well, at least for the next couple months. Her museum is hosting a traveling exhibit from Scotland, and Ian is there to oversee the installation. The attraction they share is tangible, but neither would ever have sex with a colleague. At least until Jocelyn admits her plans to ring in thirty the right way—and Ian is all too happy to help.
My Fair Concubine
by Jeannie Lin (m/f, middle of a series but can stand alone, historical)
If the first two words of the title aren't a hint, this is a Pygmalion story. Aristocrat Fei Long needs to present his younger sister to the Emperor, but she's just run off with her lover. So he recruits tea girl Yan Ling to pretend in her stead…as long as he can train her to be a little more aristocratic in a brief amount of time. Set in the Tang Dynasty, this is the third book in the series, which starts with the excellent Butterfly Swords (also good, but this one is my favorite).
Level Up
by Cathy Yardley (m/f, first in a series, sexy, contemporary)
Tessa Rodriguez is quiet and has social anxiety. When her coworker and roommate Adam tells her a good way to get the job she really wants is to be more social at work, she sets out to try. This leads her to a fantastic group of geeky women who are just as fannish as she is, and now she's taken on the endeavor of creating a fandom-related video game. Adam, of course, starts to see his roommate as a woman. An attractive woman. We know what happens from there.
"The Pursuit Of…" and "That Would Be Enough" from Hamilton's Battalion
by Courtney Milan and Alyssa Cole, respectively ("Promised Land" is similarly excellent but not by or about a person of color) (m/m, standalone, novella, historical; f/f, standalone, novella, historical—callback to Alyssa Cole's
Be Not Afraid
)
These two stories are just adorable. In the first, John saves the life of an overly chatty British officer, Henry. He continues to be chatty as he tags along on John's journey north to his family. And he talks his way into John's heart. In the second, Mercy and Andromeda meet in Eliza Hamilton's household, where she has invited people to tell stories of her husband. Andromeda is there at the behest of her grandfather (who happens to be Elijah Sutton from Be Not Afraid), and Mercy can't get her out of her life. Or her head.
His Road Home
by Anna Richland (m/f, standalone, novella, contemporary)*
When Rey Cruz tells a white lie to fend off the offer of a warlord's daughter, he doesn't expect to be wounded and have that lie follow him. But when he wakes up—with severe neurological issues—to Grace Kim, his supposed fiancée, he's not sure what to do. Grace, who could only really nod and smile as she was corralled out of her job and onto a plane when the news broke, can only hope to be a help to him. And thus begins a beautiful friendship.
*Santino Hassell and Anna Richland are not authors of color, but their stories are awesome.
And there are plenty more coming out this year, including: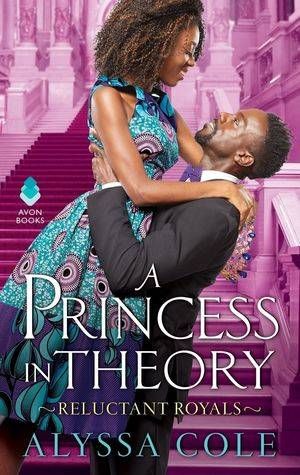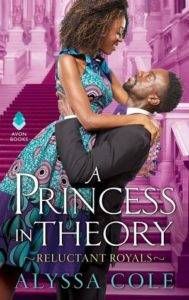 The Wedding Date by Jasmine Guillory (m/f, standalone, contemporary)
A Princess in Theory by Alyssa Cole (m/f, first in a series, contemporary)
The Bittersweet Bride by Vanessa Riley (m/f, first in a series, historical)
Her Perfect Affair by Priscilla Oliveras (m/f, second in a series, contemporary)
And that's just in the coming weeks!
When you think tip of an iceberg, think this post. Look for books by Cheris Hodges, Farrah Rochon, Sherry Thomas, Brenda Jackson, Pema Donyo, Sonali Dev, Priscilla Oliveras, and oh so many more. I will probably be giving you a lot more options for this task (or, you know, just more books to add to your list in general) over the coming months, so keep your eyes out for new reading material.
And you can always check out WOC in Romance, the awesome project put together by Rebekah Weatherspoon and co.
And if you want more options, check out Kissing Books, Book Riot's weekly newsletter about All Things Romance.