This content contains affiliate links. When you buy through these links, we may earn an affiliate commission.
The 2019 Read Harder Challenge is sponsored by the Read Harder Journal. Get the full list of tasks here.
Created by Book Riot, this smartly designed reading log consists of entry pages to record stats, impressions, and reviews of each book you read. Evenly interspersed among these entry pages are 12 challenges inspired by Book Riot's annual Read Harder initiative, which began in 2015 to encourage readers to pick up passed-over books, try out new genres, and choose titles from a wider range of voices and perspectives. Indulge your inner book nerd and read a book about books, get a new perspective on current events by reading a book written by an immigrant, find a hidden gem by reading a book published by an independent press, and so much more. Each challenge includes an inspiring quotation, an explanation of why the challenge will prove to be rewarding, and five book recommendations that fulfill the challenge.
---
I'm not sure why, but laughing at a book you're reading somehow feels different than laughing at, say, a movie or TV show you're watching. Maybe it's that nobody else can hear or see exactly what's cracking you up, so the laughter feels more like the result of a private joke shared between two like-minded people. Whatever the reason for the distinction, it's safe to say that a book that can reduce you to pile of giggles is like a rare dish that deserves to be savored.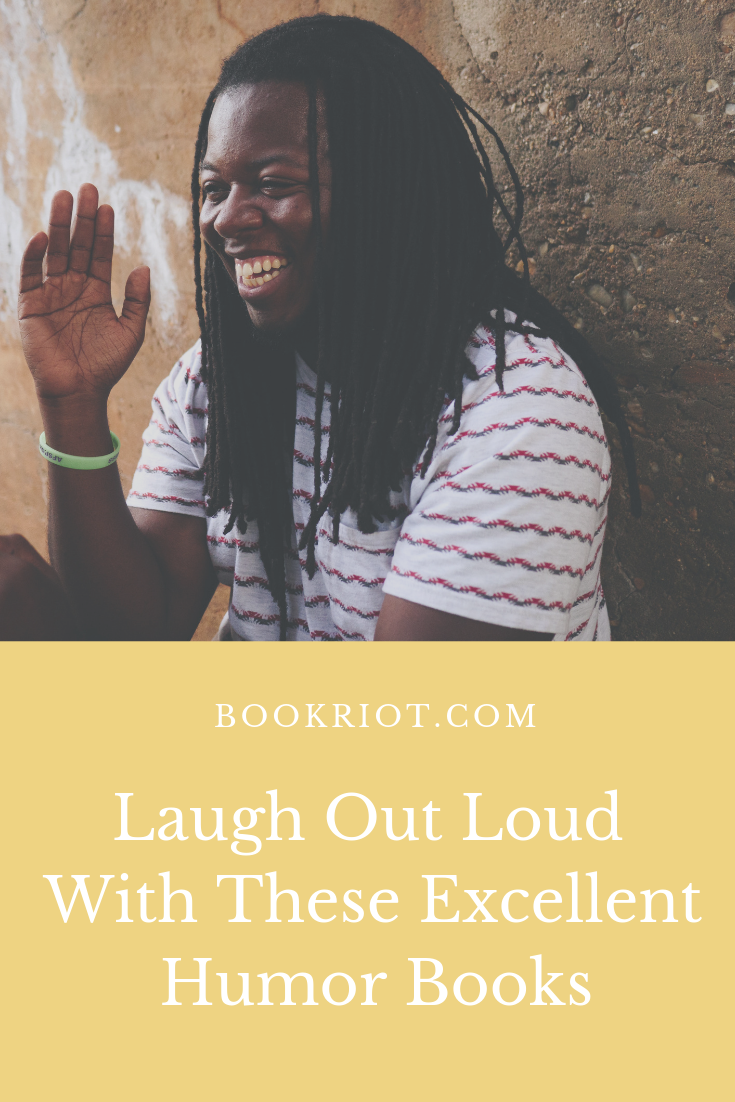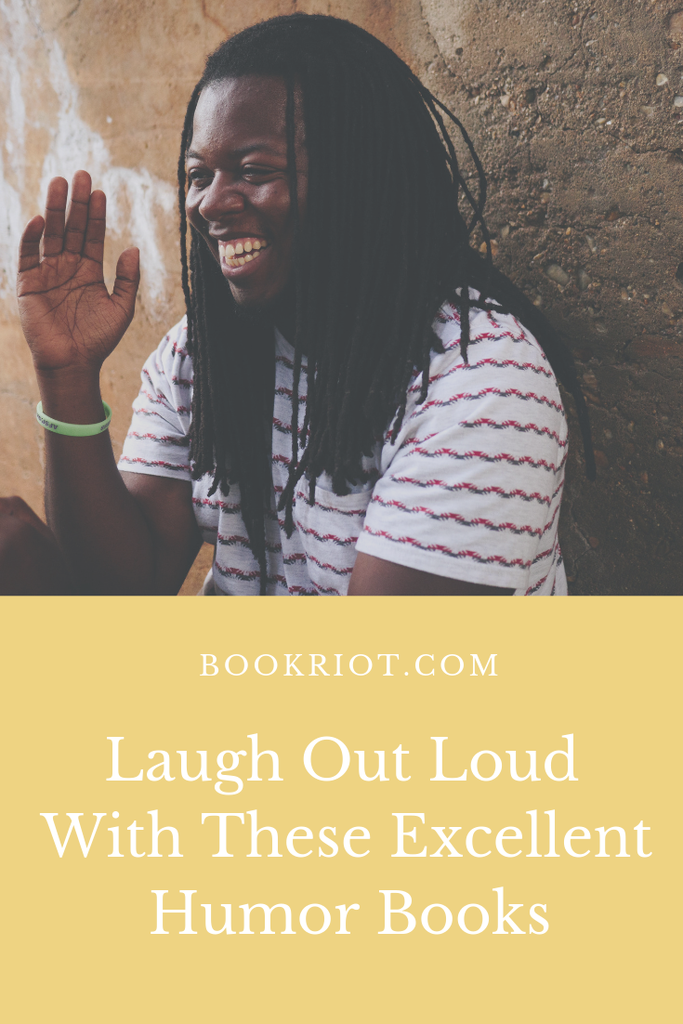 If you don't often read humor books and aren't sure about the recommendations that follow, one safe approach is to find a comedian whose work you really enjoy and see if they've written a memoir. A lot of really funny people have put some combination of their life story and their humorous observations about the world onto the page, and those books can make checking off this task as simple as a knock-knock joke.
Maybe you, like me, believe that Will and Grace star Megan Mullally and Parks and Recreation's Nick Offerman should be installed as America's first couple until we can find a suitable replacement for the one we're stuck with at present. Regardless, this conversation-in-book-form details the unlikely (and, of course, hilarious) courtship and marriage of these two smart, ribald, hopelessly romantic TV titans in a way that's never less than incredibly charming. And if this one tickles your fancy, give Nick's other books—Paddle Your Own Canoe and Gumption: Relighting the Torch of Freedom with America's Gutsiest Troublemakers (which I highly recommend in their audiobook form)—a try.
Baratunde Thurston is a funny dude, and though this book deals largely with weighty concepts like race, society, and the gap that Thurston sometimes observes between his own experience and cultural ideas about blackness, it's funny too. No surprise, really, considering Thurston's work with The Daily Show and his time as Director of Digital Content for The Onion. The chapters within are titled things like "How to Speak for All Black People," which brilliantly merge tongue-in-cheek observations with legitimately insightful, informative musings on black identity and experience.
Perhaps you're well familiar with Robinson's work as a one half of 2 Dope Queens, her podcast with Jessica Williams. Or perhaps this book will serve as your introduction to the fall-out-of-your-seat-laughing hilarity of this singularly dope queen. Either way, you're in for a trip that's equal parts eyebrow-raising and whip-smart. Like Baratunde Thurston, Robinson opines on her navigation of black stereotypes (one of my favorite bits is about her love of "white people music" like Billy Joel; should my nine year-old son meet Phoebe, they'll have something to talk about), but her observations are delivered in a slightly more, um, audacious manner. Rest assured, that's the way they're best served.
Really, this is a recommendation for all four collections of Hornby's Believer magazine column, "Stuff I've Been Reading" which were released periodically from 2004–2012. In each slim volume, Hornby lives out his reading life on the page, musing on the books he's read, the books he wished he'd read instead, and the whole notion of loving and making room for books in an otherwise crowded life. Naturally, these musings touch on a wide array of subjects, from parenting his autistic son to the question of when it's fair to DNF a book. But no matter the minor digression, Hornby finds a way to fill it with wit and warm humor. If you love insight into other people's reading lives (as I do) and you want a quick read full of sharp thinking and self-deprecation, any of these collections will do.
(The others: Housekeeping vs. The Dirt; More Baths, Less Talking; Shakespeare Wrote for Money.)
They say not to judge books by their covers, but what about judging books by their titles, because I think this book's title tells you pretty much everything you need to know. Michael Arceneaux is a gay black man who explores the tension between all the enormously complex concepts mentioned in his book's title with incredible humor and deeply-felt observations. Much of the (glowing) reaction to this book focused on the way it tells a story that so rarely gets told, and the representation that it offers is no doubt a big part of its excellence, but Arceneaux manages to navigate some heavy topics with plenty of buoyant humor, which makes it truly unlike anything else I've ever read.