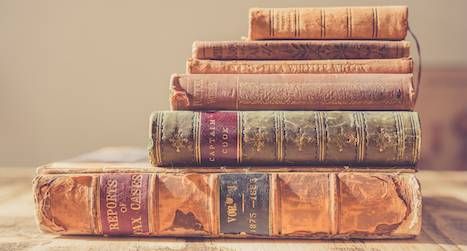 This content contains affiliate links. When you buy through these links, we may earn an affiliate commission.
Sponsored by Libby. The one-tap reading app from OverDrive.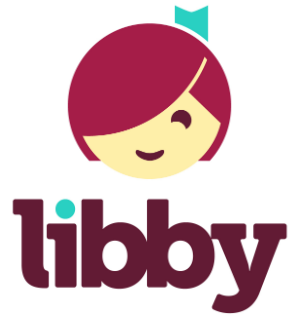 Meet Libby. The one-tap reading app from OverDrive. By downloading Libby to your smartphone, you can access thousands of eBooks and audiobooks from your library for free anytime and anywhere. You'll find titles in all genres, ranging from bestsellers, classics, nonfiction, comics and much more. Libby works on Apple and Android devices and is compatible with Kindle. All you need is a library card but you can sample any book in the library collection without one. In select locations, Libby will even get your library card for you instantly. Learn more at https://meet.libbyapp.com/. Happy Reading.
---
If you're like me, you looked at the 2018 Read Harder challenges, saw the "Read a classic of genre fiction" challenge and thought, "Wait a minute…what do they mean by 'classic'?"
This challenge is open-ended on purpose to give you lovely readers the opportunity to choose whatever definition suits you best. Does "classic" mean books written more than 50 years ago? More than 100 years ago? Titles that just have to be included when you're talking about the best all-around novels from a particular genre? It's up to you!
I used a weird hybrid definition of "classic" while I was creating this reading list. Some books are older, some are newer, and some will probably spark debate about whether or not they belong on this list in the first place. But hopefully they give you a starting point for this challenge, and give you a new way to look for "classic" novels. I've listed three titles for five major genres: mystery, romance, fantasy, science fiction, and horror.
Mystery
Rebecca – Daphne du Maurier
Part gothic romance, part psychological suspense, this classic novel is narrated by the (unnamed) second wife of Maxim de Winter, the mysterious owner of the Manderley estate. Mrs. de Winter is both fascinated and unhealthily fixated on the deceased Rebecca de Winter, or at least the idea of Rebecca de Winter that she has built up in her mind, and slowly comes to believe that Rebecca's spirit still lingers at Manderley. If you like your mystery novels steeped in atmosphere and plenty of slow-burn suspense, this book is right up your alley.
Easy Rawlins, a black war veteran, has just been fired, and is pondering his immediate future in a friend's bar when a mysterious white man approaches him with an unusual proposition: he wants Rawlins to locate Daphne Monet, a blonde woman who has been seen frequenting black jazz clubs. Rawlins takes the assignment but quickly learns that there's a lot more to this investigation than he realized.
Rusty Sabich is a prosecuting attorney whose boss is up for re-election. But in the middle of the campaign, a fellow prosecutor named Carolyn Polhemus turns up murdered. Rusty is handling the investigation, despite the fact he had been having a secret affair with Carolyn, and before too long, he finds that he has become the police's chief suspect. This is a male-dominated story, but it's also a complex mystery and one of the most enduring legal thrillers in the genre (that wasn't written by John Grisham.)
Romance
Frederica and her sisters travel to London for the social season and to find their beautiful sister Charis a suitable husband. The honorable Lord Alverstoke is there to introduce the women to London society, and although Frederica believes herself to be happily beyond a marriageable age, she finds herself falling in love with Alverstoke. Georgette Heyer is like the fairy godmother of Regency romances, partly because of her charming storylines and partly because she infuses each story with an enormous amount of attention to historical detail, so you really can't go wrong with any of her novels.
We all know Beverly Jenkins is an established romance master, so why not dive into some of her earlier backlist titles? This novel, written in the mid 90's, follows Sergeant Chase Jefferson, a member of the Tenth Division (commonly called "buffalo soldiers"), who falls in love with Cara Lee Henson, a spirited, independent schoolteacher from Kansas.
London's most eligible bachelor, Anthony Bridgerton, has chosen a wife, but someone keeps standing in his way – his intended's older sister, Kate, who does not believe Anthony will make a suitable husband for her sister, and who will do anything to stop the imminent marriage. Kate is driving Anthony mad with her determination to stop the marriage, but she's also starting to drive him mad…with desire!
Fantasy
Tita, the youngest daughter of all-female family, has been forbidden to marry, but against their wishes, she falls in love with Pedro, who is seduced by her magical food. Like Water for Chocolate is typically considered "magical realism" rather than outright fantasy, but hey…you've got magic, gorgeous writing, and delicious food, and that sounds fantastic to me.
You've seen the movie – now read the book! This is William Goldman's fourth-wall-breaking tale of magic, adventure, escape, capture, and true love with Wesley, Buttercup, Fezzik, Inigo Montoya, and all the other beloved characters.
Terry Pratchett is probably most famous for his irreverent Discworld series, and although I know Pratchett fans have plenty of suggestions about where to start this particular series, I like to keep things simple and start at the beginning.
Science Fiction
I work at the library in Ray Bradbury's home town, so I think I'm morally and bookishly obligated to include him in as many lists as possible. And in fact, you could read just about any of his books for this challenge. But I chose The Illustrated Man because it's one of his best short story collections that gives you a great sense of his range and talent as a lyrical speculative fiction author, with a little science fiction, a little fantasy, and a little horror.
Babel-17 – Samuel Delaney
Humanity is at war with the Invaders, who are covertly sabotaging human spaceships and assassinating leaders. The only clues to their activities are intercepted alien messages, which are given to Rydra Wong, a poet & a linguist determined to stop the threat.
A man raised by a group of forest people sets out on a perilous quest to learn the truth of his unknown past. This book is considered part of LeGuin's linked Hainish Cycle novels, but it absolutely works as a stand alone story.
Horror
The hideously terrifying story about 12-year-old Regan MacNeil, who becomes possessed by the devil. The book is just as scary as the movie, and it also acts as a great incentive to stay away from Ouija boards. (As a side note, William Peter Blatty passed away this time last year, so if you haven't read this book yet…now would be a great time to pay tribute.)
Shori is a 52-year-old Ina, a race of genetically modified beings with many of the powers of classic vampires, but she has no memory of her past. And now she must determine who wanted – and still wants – her destroyed.
If you're a Stephen King fan, you're probably aware of Peter Straub, who cowrote The Talisman and Black House with King. Ghost Story, however, is one of Straub's most famous novels – a complex, slow-burn horror novel about four elderly men haunted by the demons of their past and a shared nightmare in which they each see each other already dead.
All right, readers, it's your turn. What classic genre novels would you suggest for this challenge? Let us know in the comments!