Read Harder 2018 is sponsored by Libby. The one-tap reading app from OverDrive.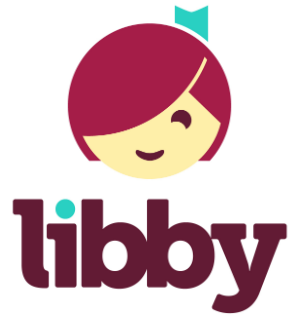 Meet Libby. The one-tap reading app from OverDrive. By downloading Libby to your smartphone, you can access thousands of eBooks and audiobooks from your library for free anytime and anywhere. You'll find titles in all genres, ranging from bestsellers, classics, nonfiction, comics and much more. Libby works on Apple and Android devices and is compatible with Kindle. All you need is a library card but you can sample any book in the library collection without one. In select locations, Libby will even get your library card for you instantly. Learn more at https://meet.libbyapp.com/. Happy Reading.
---
The year is over halfway done, so we'd like to hear how you're doing on your 2018 Read Harder Challenge!
What is this thing again?
If you're new around here or haven't heard of Read Harder, this is our annual reading challenge of 24 tasks (or about two per month), all designed to get you reading outside your comfort zone and digging into new authors, genres, and more. Click here to get the task list, here to join the Goodreads group and see how other readers are doing with the challenge (and get reading suggestions), and here to get a printable PDF of the tasks that you can stick in your bullet journal, hand out to library patrons, or whatever!
Already done?
Don't forget to take a picture of your completed list, email it to readharder@bookriot.com by Dec. 31st, and get a 30% discount at the Book Riot store!
So, How's It Going?
So how are you doing so far? Are you on track to finish this year? Is there a favorite task or least favorite task you've encountered so far? And most importantly: what amazing books have you discovered in your Read Harder adventure? Leave your answers in the comments—and if you need more recs for a certain task, please ask and let our other readers tell you what they picked for whatever task it is! Read on, Rioters.