Lists
What To Read Based On Your Favorite Board Game
This content contains affiliate links. When you buy through these links, we may earn an affiliate commission.
Board games have been increasing in popularity lately, with board game cafes and clubs popping up around every corner. If you aren't able to make it to open play night at your local shop, there are numerous YouTube videos to help you learn to play the many exciting games out there right now. Many of these games have thrilling narrative elements alongside their game mechanics, meaning that the act of playing a game becomes a new way to enjoy a story. And if playing a game gets you interested in new genres of fiction, well, this list is for you. Alternately, if you're interested in these book genres but not with the games, we recommend reading the list is reverse to find a board game you might enjoy!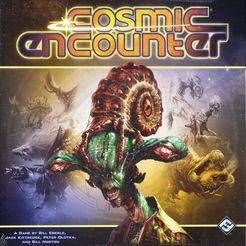 For fans of Cosmic Encounter, Twilight Imperium, Star Realms, and other games of galactic conquest, we suggest The Expanse series by James S.A. Corey, Ann Leckie's Imperial Radch series, the Jean le Flambeur series by Hannu Rajaniemi, and The Stars Are Legion by Kameron Hurley.
For fans of Arkham Horror, Betrayal at House on the Hill, and other spooky games where you just might lose your mind, we suggest Meddling Kids by Edgar Cantero, My Soul to Keep by Tananarive Due, The Changeling by Victor LaValle, and The Ghost Bride by Yangsze Choo.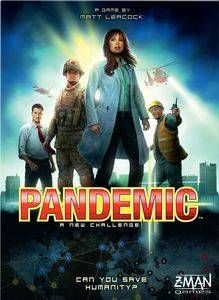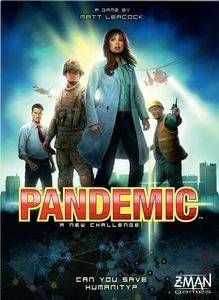 For fans of Pandemic, Pandemic Legacy, and other games about fast-spreading diseases, we suggest Justin Cronin's The Passage trilogy, A.G. Riddle's Pandemic, and The Word Exchange by Alena Graedon.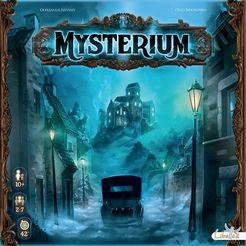 For fans of Mysterium, Kill Dr. Lucky, Mystery Express and other whodunnit games, we suggest murder mysteries such as Human Acts by Han Kang, Swimming Lessons by Claire Fuller, and The Dry by Jane Harper.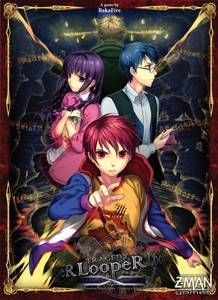 For fans of Tragedy Looper, T.I.M.E. Stories, and other games where time travel merges with magic, try The Shining Girls by Lauren Beukes, The First Fifteen Lives of Harry August by Claire North, The Jane Austen Project by Kathleen A. Flynn, and All Our Wrong Todays by Elan Mastai.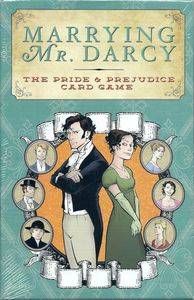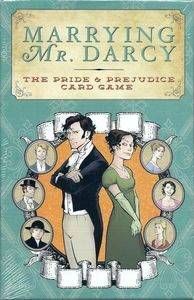 For fans of Marrying Mr. Darcy, Elevenses, and other games of manners and cleverness, we suggest Love, Lies and Spies by Cindy Anstey, The Woman of Colour by Anonymous and edited by Lyndon J. Dominique, Shades of Milk and Honey by Mary Robinette Kowal, and Longbourn by Jo Baker.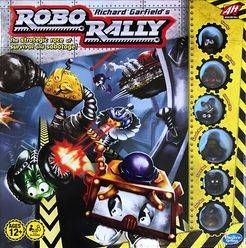 For fans of Robo Rally, Netrunner: Terminal Directive, New Angeles, and other games of a tech-y future where megacorporations and AIs run rampant, we suggest Autonomous by Annalee Newitz (coming in September 2017), Six Wakes by Mur Lafferty, and All Systems Red by Martha Wells.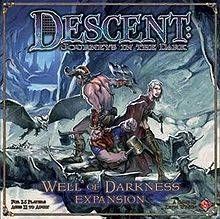 For fans of high fantasy games like Descent, Dragonfire, and Gloomhaven, we suggest The Bloodprint by Ausma Zehanat Khan (coming in October 2017), The Hundred Thousand Kingdoms by N.J. Jemisin, and The Cloud Roads by Martha Wells.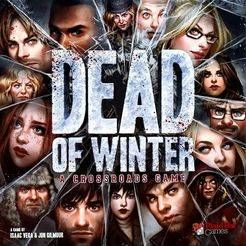 For fans of post-apocalyptic mayhem like Dead of Winter and Last Night on Earth we suggest Tarry This Night by Kristyn Dunnion (coming in October 2017), Who Fears Death by Nnedi Okarafor, Borne by Jeff Vandermeer, The Book of Etta by Meg Elison, Black Wave by Michelle Tea, and Not Dark Yet by Berit Ellingsen.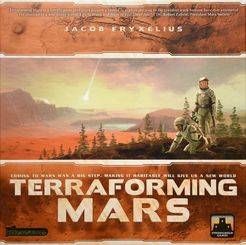 For fans of outer space colonizing games like Terraforming Mars, Surviving Mars, and Alien Frontiers, we suggest Spaceman of Bohemia by Jaroslav Kalfar, Ninefox Gambit by Yoon Ha Lee, The Long Way to a Small, Angry Planet by Becky Chambers, and Proof of Concept by Gwyneth Jones.
What about you? What games would you suggest for fans of your favorite book—or which book do you recommend for fans of your favorite game?