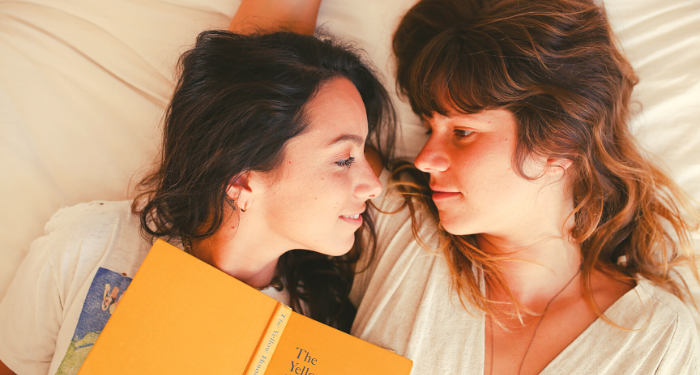 LGBTQ
10 Queer Couples with Swoony Romances for Valentine's Day
This content contains affiliate links. When you buy through these links, we may earn an affiliate commission.
Love is in the air! Valentine's Day is a time for celebrating all things love, but there's definitely a tendency for the holiday to be very fixated on a heteronormative view of romance. And, okay, sure, commercialization and all that, but shouldn't this be a time to celebrate love in all its many and varied forms? There are too many incredible LGBTQ books out there not to take a moment to shout out all the queer couples with swoony romances. And I'm not just talking about romance books either. From literary fiction to fantasy (and yes, some romance books thrown in the mix, too), these ten books feature queer couples you just can't help but fall for. Cue Tracy Turnblad singing "I Can Hear the Bells."
Royal romance? Check. Bisexuals falling in love? Check. Accidental marriage? Check. Get ready to swoon. With these ten adorable queer couples, you won't be able to help it.
Alex Claremont-Diaz and Henry Fox-Mountchristen-Windsor
Evelyn Hugo and Celia St. James
Soraya and Parvaneh
Linus Baker and Arthur Parnassus
Skye Shin and Henry Cho
Grace Porter and Yuki Yamamoto
Lily Hu and Kathleen Miller
Winslow and Hero
Danika Brown and Zafir Ansari
Addie and Henry
---
If that isn't enough books for you, you might check out these 50 must-read LGBTQ fiction books, 5 M/F romances that are queer as hell, and 31 queer books with happy endings—because you know you want more of those.