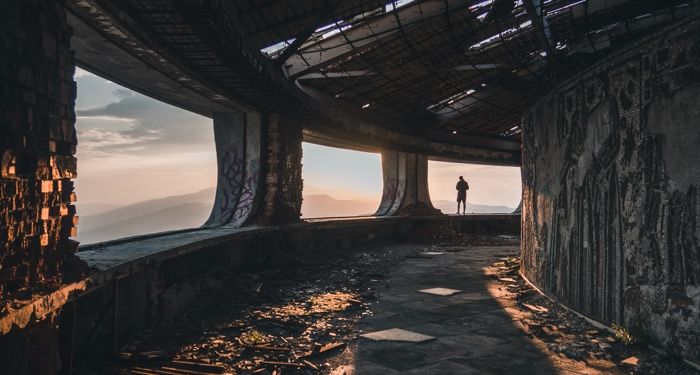 Culturally Relevant
LGBTQ+ Characters Triumph at the End of the World in These 8 Queer Dystopian Books
This content contains affiliate links. When you buy through these links, we may earn an affiliate commission.
I'm pretty sure I read every YA dystopian book that existed in the early 2000s. Okay, maybe that's an exaggeration, but I read loads of them. There was something about the love triangles, the fight-the-system storylines, the powerful and mostly female main characters that had me hooked. Considering the popularity of The Hunger Games, Divergent, and The Uglies, just to name a few, I wasn't alone! Movies, books, and merch flooded my classrooms, many of us sneaking pages underneath our desks during math class.
Looking back, the genre was very much lacking representation of anything except straight white people. All of the main characters were white teenagers, and all of the love triangles had one teenage girl and two male love interests she had to choose from, usually one with dark hair and the other blonde, for a little bit of variety. You were a Peeta or a Gale fan, right?
Luckily, the genre is still very much alive and has expanded in its scope to put other diverse characters at the helm. It's not only straight white people that will end up surviving the apocalypse, you know?
Here are eight queer dystopian books for a new take on a nostalgic genre!
---
Looking for more queer dystopian books? You might also like 9 of the Best Queer Post-Apocalyptic YA Books.
In the mood for more dystopia in general? Try these 12 dystopian books like 1984 or these YA books set in post-apocalyptic cities.