This content contains affiliate links. When you buy through these links, we may earn an affiliate commission.
I love Pride month, traditionally observed in June in the U.S., but I also having complicated feelings about Pride. Growing up, being queer was always coded as a shameful or embarrassing thing, and even when it wasn't presented in an overtly negative light, it was never presented to me in a positive, joyous, or celebratory way. The first June I felt true joy, true pride, was June 2015 when the Supreme Court ruled in favor of same-sex marriage. As I celebrated in the streets with friends, I felt a happiness and pride that was too big to contain and I thought, This is it. This is what Pride should feel like.
Since then, my feelings have been complicated by a myriad of factors. We live in a capitalistic society, so brands and companies quickly figured out that they can rainbow wash themselves in June and make money…while supporting those who would limit our freedoms the rest of the year. Trans people are still being killed at an alarming rate. And no community is a monolith, so there can be so many disagreements and lots of prejudice even within LGBTQ+ communities. As Marsha P. Johnson said, "No pride for some of us without liberation for all of us."
So while my feelings on Pride might be complicated, I do always want to take a moment to be mindful of how far we've come and celebrate when possible. With that in mind, here are some great books for all ages that feature Pride celebrations! I do wish there were more books by authors of color that depict Pride month celebrations, and so I hope that publishing will continue to uplift BIPOC authors, especially those writing about queer joy and celebration.
Adult Books
Featuring over 30 comics artists and creators, this compilation, including both fictional and nonfictional stories, celebrates the range of queer experiences from Stonewall to gender reveals to Pride. The comics here celebrate the diversity of experiences, the joy, the pride, the heartbreak, and the contradictions of being queer.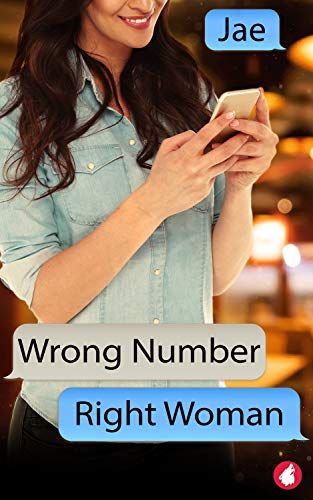 Denny is quiet and shy, and not the type of person to date, let alone ask women out on dates. Eliza is outgoing and vivacious, so when she accidentally sends a text to a wrong number, to Denny's number, asking for dating advice, Denny is stumped. Not only is Eliza straight, but she seems like the last person who'd need Denny's help. But as their text relationship deepens and they meet in person, Denny and Eliza feel an instant connection…but can their relationship go the distance?
Cantoras by Carolina de Robertis
This book is set in Uruguay and follows five women over the course of four decades of friendship (and love). They buy a shack on the beach in the midst of the country's dictatorship, and that place becomes their refuge over the years as their relationships shift and change but their friendships hold fast. The books ends on a triumphant, celebratory note (with a healthy dash of the bittersweet), so I'm counting it!
---
Are you looking for more great LGBTQ+ books to celebrate Pride month? Check out Your Curated Queer TBR for Pride & Beyond, 50+ Years of Pride: The Best Queer Books From Every Decade 1970 Onwards, and these books featuring rainbows on the cover!