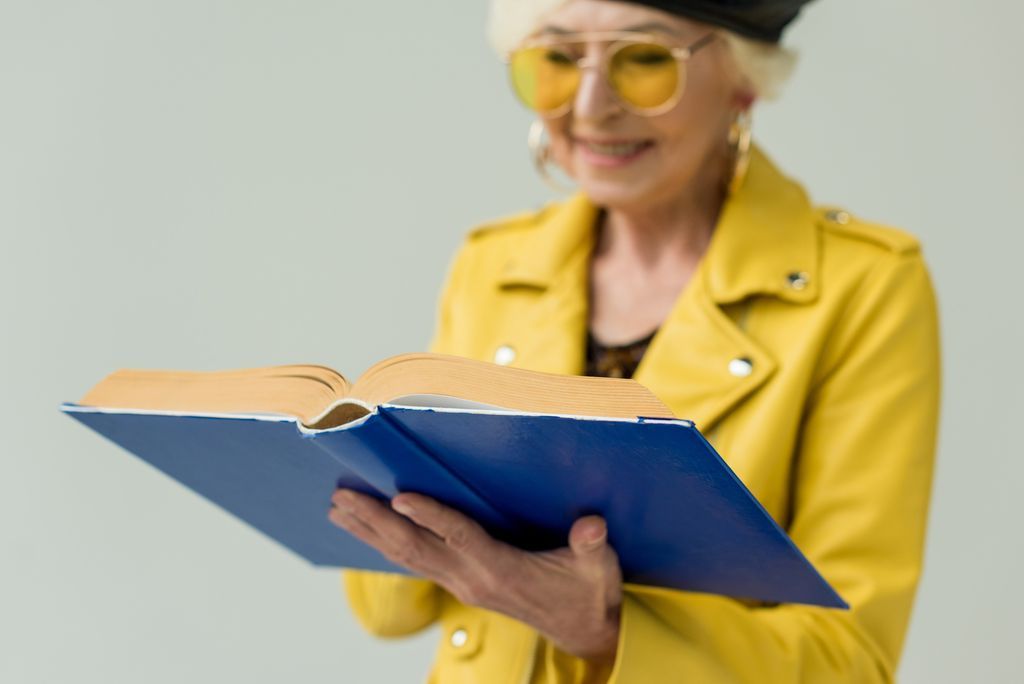 Lists
Peek Over Our Shoulders: What Rioters Are Reading March 1, 2018
This content contains affiliate links. When you buy through these links, we may earn an affiliate commission.
In this regular feature, we give you a glimpse of what we are reading this very moment.
Here is what the Rioters are reading today (as in literally today). This is what's on their bedside table (or the floor, work bag, desk, whatevskis). Your TBR list is about to get some new additions.
We've shown you ours, now show us yours; let us know what you're reading (right this very moment) in the comment section below!
Liberty Hardy
There There by Tommy Orange (Knopf, June 5): I picked this up on the recommendation of a friend and WOW was she right. It is a powerful, contemporary, multi-generational portrait of Native Americans in the United States, revolving around several people coming together at a powwow. It's a devastating and sad novel, but also filled to the brim with beauty and hope. You'll be hearing about it a lot this year. (e-galley)
Anthony Karcz
The Collapsing Empire by John Scalzi: Yup. Still reading it. That empire is still collapsin'.
Lacey deShazo
Sunburn by Laura Lippman: I'm not going to compare this to Gone Girl, I'm not going to compare this to Gone Girl, I'm not…okay, it's a little Gone Girl-ish. But it also feels really fresh! The audio of this one is great, so if you need a new book to listen to, I highly suggest this thriller about a woman who runs away from not one but two marriages and children. The slow reveals are the best part of this one! (audiobook)
Jamie Canaves
Phoenix Burning (A Veranda Cruz Mystery #2) by Isabella Maldonado: I'm always here for procedurals written by those in the field: Maldonado is a retired Police Captain and used to be Commander of Special Investigations and Forensics. So I am ready for this crime novel starring a Latina detective going after a cartel set in Arizona—three chapters in and I'm already craving authentic Mexican food. (ARC)
Jaime Herndon
I Find Your Lack of Faith Disturbing: Star Wars and the Triumph of Geek Culture by A.D. Jameson: As a huge Star Wars fan and all-around nerd, I knew I had to have this as soon as I read about it. Being a nerd/geek wasn't always cool, and this is a funny, well-researched memoir/case study of geekdom. I'm loving every page and trying not to read it too fast, because I want to savor it. (ARC)
Erin McCoy
My Once and Future Duke by Caroline Linden: I was drawn to the cover of this book, but the blurb sealed the deal for me. A historical romance featuring a heroine who is skilled at card games? Yes, please! Even better, this book is even better than anticipated (which is truly very impressive). I'm thoroughly enjoying this one! (ARC)
Christina Vortia
Let Us Dream by Alyssa Cole: I'm reading this book for a monthly book club, and I am not sorry. This historical romance set in Harlem is a timely solid read, and I can't wait to discuss it with my fellow book friends. (paperback)
S.W. Sondheimer
Spaceman of Bohemia by Jaroslav Kalfar: Jakub Prochazka becomes an astronaut that his heroics might erase his father's sins from history. Also, there's a giant space spider who may or may not be real but really, really loves Nutella either way. (paperback)
Margaret Kingsbury
Freshwater by Akwaeke Emezi: Unique explorations of myth and folklore always capture my attention, and Freshwater utilizes Nigerian mythology in an exploration of trauma and self-identity. (e-galley)
Christy Childers
From the Corner of the Oval by Beck Dorey-Stein: Compelling and fun-to-read memoir by a stenographer in Barack Obama's White House. (ARC)
E.H. Kern
Who Fears Death by Nnedi Okorafor: I'm in a rereading phase right now, so this is my second time reading Who Fears Death? I really enjoyed it when I read it the first time, but now it is even better. (paperback)
Laura Sackton
Everything Here is Beautiful by Mira T. Lee: I am always up for a family saga of pretty much any kind. This one is about two very different sisters whose lives weave in and out of each other over the course of many years. Lee utilizes multiple POVs beautifully. (library hardcover)
Rachel Brittain
March Forward, Girl: From Young Warrior to Little Rock Nine by Melba Patillo Beales: I learned about the Little Rock Nine in my Arkansas history class as a kid, but when I saw this book on Hoopla, I realized I've never actually read any books written by the Little Rock Nine themselves. So, obviously, I had to read it. So far it's more about her early experiences growing up in segregated Little Rock—she was clearly an activist from a very young age. (library audiobook)
Danielle Bourgon
This Will Be My Undoing: Living at the Intersection of Black, Female, and Feminist in (White) America by Morgan Jerkins: This collection of essays has been unflinchingly honest so far. A great read that does a great job of contextualizing the stories in terms of time and place. I've really appreciated the varied length and styles of the pieces. The cross section between essays and memoir style storytelling reminds me a lot of Roxane Gay, Lindy West, and Samantha Irby in the best way. (paperback)
Ashley Holstrom
Before I Let Go by Marieke Nijkamp: Corey and Kyra are best friends in a tiny Alaskan town. When Corey moves away, Kyra promises to wait for her. But then she dies days before Corey visits. And when Corey returns, her hometown isn't what it used to be—everyone suddenly loves and supports this girl they used to ignore. Corey is sure there's a secret no one is telling her. This book is dark and sad and chilly. It's the story of a teen dealing with the guilt of neglecting her friend when that friend needed her most. (hardcover)
Steph Auteri
The House of Impossible Beauties by Joseph Cassara: This book had gotten some pre-publication hype, and when I read some preview pages, I was blown away by the vibrancy of the narrator's voice. I can already tell I'm going to love this debut novel. (hardcover)
Dana Lee
Heart of Iron by Ashley Poston: "Found as a child drifting through space with a sentient android called D09…" Are you already hooked? Because I am. Ragtag space crews and badass girl heroes ready to take on the universe to save their glitching metal pals are my jam. (hardcover)
Elisa Shoenberger
The Whole Fromage by Kathe Lison: Cheese Wars, nuff said. Lison ventures through France to better understand cheesemaking and passion for the substance. Delightful so far! (paperback)
Emily Polson
Parable of the Talents by Octavia E. Butler: I read Butler's Parable of the Sower earlier for my February #ReadingBlackout and really enjoyed it. Since I finished everything on my planned TBR, I had time to pick up the sequel. I'm about halfway through, and I think I like it better than the first book—the plot seems a little less bleak and a little more hopeful. Of course, all that could change in the second half… (library ebook)
Claire Handscombe
The Lido by Libby Page: This is a lovely book about a lonely young woman new to London and an elderly lady who team up to save their local lido (outside unheated swimming pool) and become friends in the process. It's set in Brixton, which I know well, and alive with sense of place and beautiful writing. (ARC)