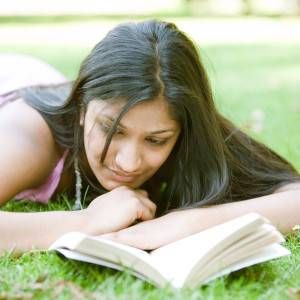 Lists
Peek Over Our Shoulders: What Rioters Are Reading On July 30, 2015
This content contains affiliate links. When you buy through these links, we may earn an affiliate commission.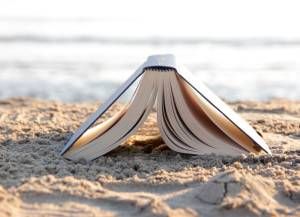 In this feature at Book Riot, we give you a glimpse of what we are reading this very moment.
Here is what the Rioters are reading today (as in literally today). This is what's on their bedside table (or the floor, work bag, desk, whatevskis). See a Rioter who is reading your favorite book? I've included the link that will take you to their author archives (meaning, that magical place that organizes what they've written for the site). Gird your loins – this list combined with all of those archived posts will make your TBR list EXPLODE.
We've shown you ours, now show us yours; let us know what you're reading (right this very moment) in the comment section below!
The Three-Body Problem by Liu Cixin: Snagged a signed copy at BEA and it's finally at the top of my TBR pile. (Hardcover)
The Rim of Morning: Two Tales of Cosmic Horror by William Sloane (NYRB Classics, October 6): I love the horror reprints from NYRB Classics, so far this is reminiscent of Lovecraft and I'm in. (E-galley)
The Library at Mount Char by Scott Hawkins: I try really hard to ignore book excitement and comps because I feel it just creates disappointment where there probably wouldn't have been BUT this time I couldn't ignore all the shouting about this book and "Neil Gaiman meets Joe Hill"–okay, you got me! And so far it's amaze-balls. (egalley)
Deadly Design by Debra Dockter: Was looking for something that might be a good read for Orphan Black fans. (Hardback)
The Ghost Bride by Yangsze Choo: That beautiful cover followed by the tag "One evening, my father asked me if I would like to become a ghost bride…" I certainly need to know more. (ebook)
In the Language of Miracles by Rajia Hassib (Viking, August 11): This year has brought an embarrassment of riches with debut novels, and this is the latest one to grab my attention and steal my heart. (galley)
The Social Sex: A History of Female Friendship by Marilyn Yalom with Theresa Donovan Brown (HarperPerennial, September 22): Nothing is more in-my-wheelhouse than an investigation into how women's friendships developed and were depicted throughout history. This is fascinating. (galley)
The Story of the Jews: Finding the Words, 1000 B.C. – 1492 A.D. by Simon Schama: I've wanted to read this for a long time, and I had it on the shelf (which collapsed, by the way, when I removed this book). (Hardcover)
Redefining Realness: My Path to Womanhood, Identity, Love & So Much More by Janet Mock: Needed a deeper understanding of a transgender experience in order to answer questions raised by I Am Jazz, a picture book I read to my daughter. (Paperback)
Between The World and Me by Ta-Nehesi Coates: Because Ta-Nehesi Coates. (Hardcover)
Waking Up White, and Finding Myself in the Story of Race by Debby Irving: It's a candidate for my recommended reading list for people who want to be racial justice advocates but need to grapple with "whiteness" first. (Paperback)
Men We Reaped by Jesmyn Ward: Has been rec'ed by my fellow Rioters too often to ignore. In a haunting memoir, Jesmyn Ward tells the story of losing five young men from her southern Black community. (Hardcover, library)
How We Got to Now: Six Innovations That Made the Modern World by Steven Johnson: For my book club! The book that inspired the PBS miniseries, Johnson explores the unintended consequences of innovations like refrigeration, clocks, and eyeglass lenses. (Audio)
Blue Is the Warmest Color by Julie Maroh: This is a backlist comic I've been long meaning to read. I saw it on Scribd and read it next to a lake while camping. Perfection. (Scribd)
Never Have I Ever by Alisha Rai: This is a fantastic erotic novella with werewolves and cabin-y goodness. (Scribd)
DC Trip by Sara Benincasa (Adaptive, November 3): I was in the mood for something funny. It really doesn't disappoint. (e-galley)
Soulless by Gail Carriger: Like I said—something funny. Also doesn't disappoint. (ebook)
The Wind City by Summer Wigmore: With all that funny, I felt the need to mix in some weird and dramatic. Part of a balance diet, etc., etc. (ebook)
Wouldn't It Be Deadly by DE Ireland: For a book club. (hardcover)
The Tale of Genji by Murasaki Shikibu: One of the books on my bucket list. (audiobook)
Frommer's Ireland 2015 by Jack Jewers: For an upcoming trip. (ebook)
Ghettoside: A True Story of Murder in America by Jill Leovy: I saw a mention of this one as a 'masterful piece of literary journalism' about the epidemic of murders in Los Angeles County and was intrigued. (hardcover, library)
Smoke Gets in Your Eyes by Caitlin Doughty: As is my wont, I waited almost a year for the buzz around this one to die down before finally picking it up so I could read in a bit of a vacuum. This memoir of a 20-something working in a crematorium is equal parts gross (literal fat pools, heads, etc.), sad (babies), and thoughtful (meaning of death/cultural death rituals stuff). (Audio)
Happy Are the Happy by Yasmina Reza: For Best Translated Book Award consideration (I'm a judge this year). A charming novel of love and marriage and life told through a series of linked stories, a la La Ronde.
A Useless Man: Selected Stories by Sait Faik Abasiyanik: Also for BTBA consideration- a newly translated collection of short stories from Turkey's most well-known short story writer, who died in the 1950s and really deserves to have a Literary Moment in the US.
George by Alex Gino (Scholastic, August 25)
After three fellow booksellers implored me to read George I brought it with me on vacation and zoomed through it in a couple hours. It's the story of a transgender nine year-old trying out for a "girl's" part in the school play. I hope to get it into the hands of everyone I know—child and adult, trans and cis, straight and queer—because George's story is such an important one (ARC).
The Serpent King by Jeff Zentner: A Young Adult debut about a teen boy living in the aftermath of his father's downfall. His father? A former minister who used to wrangle snakes, passing the venomous creatures out amongst his congregation. The result of his father ending up in jail leads to the teen being mocked and bullied. I'm about halfway through, and I can already tell this will be one of my favorite books of 2016. Out in March via Crown Books for Young Readers (ARC).
The Grace of Kings by Ken Liu: I was not prepared for how huge this book actually is. At some instances I find myself wishing that the novel has the same precision that Liu often wields in his short stories, but he's basically steering a warship here, so I forgive the occasional flimsy characterization. (ebook/audiobook)
Ubik by Philip K. Dick: My book club's pick for August and my very first PKD novel. (Scribd)
Pale Horse, Pale Rider by Katherine Anne Porter: Yet another book for the book club, this time a random book assigned by a Book Oracle. (mass market paperback)
Bright Lights, Dark Nights by Stephen Emond: This is a YA novel that features illustrations throughout, giving it a very moody, noir-y feel, which is fitting since the main character is a noir fanatic. But on a bigger level, it's a story about racial tensions and what happens when a white boy falls in love with a black girl amid those city-wide tensions. I haven't read a male-led romantic story in a long time, and I'm enjoying it. (print ARC)
Out by Natsuo Kirino: As soon as Leila mentioned this one in her buy, borrow, bypass piece a couple weeks ago, I knew I had to read it. I'm here for "tornado of bonkers." (Library copy)
The Desert and the Sown: Travels in Palestine and Syria by Gertrude Bell. A century ago, Englishwoman Gertrude Bell spent years traveling independently throughout the Middle East. It's very "Our colonizing of this region sure has improved things," which is irritating, but it's so fascinating to read a first-person account of a woman taking on such an unthinkable endeavor. The plot is more drinking coffee with various tribal leaders than swashbuckling camel stampedes, but still worth acknowledging.
Into the Wild by Jon Krakauer. Sean Penn adapted a film from this narrative journalism cobbling together of Christopher McCandless' foray into the arctic that ended in his death. Krakauer talked to an unbelievable number of people who knew McCandless during his life before and after his disappearance into his wandering alter ego Alexander Supertramp. Depicts an, at times, enraging portrait of yet another disaffected white guy who thought he was too brilliant for an ordinary life, and hurt those who loved him best in his pursuit of adventure.
Spectacle: The Astonishing Life of Ota Benga by Pamela Newkirk: This is the true story of Ota Benga, a Congolese man who was kidnapped from his home and brought to America where he was featured in a display at the World's Fair in St. Louis in 1904 and placed in a cage with an orangutan at the Bronx Zoo monkey house in 1906. Newkirk's reporting follows his life, the people who tried to advocate and free him, and those who sought to exploit him and keep him captive. A terrifying and painful read, but an important piece of social history to know about today. (Library Hardcover)
Nimona by Noelle Stevenson: A great and fun read. I love the character of Nimona and how you're never quite sure what's she up to. (print ARC)
Let Me Tell You: New Stories, Essays, and Other Writings by Shirley Jackson: Someone has shuffled around in Jackson's papers and managed to find a handful of short stories and essays. Not everything they found was pure gold but Jackson is such a master on capturing everyday cruelties and curiosities that I would happily read her shopping lists. (Digital galley, out August 4th)
Down the Rabbit Hole: Curious Adventures and Cautionary Tales of a Former Playboy Bunny by Holly Madison: I was obsessed with reality show The Girls Next Door as a naive "well they probably don't have sex with him" 22 year old and this book makes me feel really bad about that. It's bitter and bitchy as hell but also fascinating – how is Hugh Hefner still a thing? (Scribd audiobook)
Go Set A Watchman by Harper Lee: Alright ALRIGHT I'll read it already. Jeez. (Audiobook)
The Fifth Season by N. K. Jemisin: I *Chris Traeger Voice* LITERALLY . . . just finished this book an hour ago, and it is a wonder! One of Jemisin's strongest books to date, with complicated, beautiful, heartbreaking characters, exploring the themes of cataclysm, family, slavery, disenfranchisement, dead civilizations, and power, through a fantastical lens of earthquake magic, stone people, and giant floating obelisks of immense power and mysterious origin. This one is not to be missed! (paperback galley, out August 4th)
The Best American Science Fiction and Fantasy edited by John Joseph Adams and Joe Hill: The inaugural collection of the best science fiction and fantasy short stories of the year through Houghton Mifflin Harcourt's esteemed and established line of Best American collections has an impressive line-up and is poised to dash out of the gate come October. While featuring well-known authors such as Neil Gaiman, Karen Russell, Jo Walton, and Kelly Link, Adams and Hill have also seeded this collection with a wealth of more recent science fiction and fantasy authors such as Sofia Samatar, Sam J. Miller, Carmen Maria Machado, Nathan Ballingrud, Alaya Dawn Johnson, and more. I'm only a few stories in, but my heart has ached with every single story I've read so far, and I fear it's only going to get worse (in a good way). The line-up is stellar, and there is literally a story here for everyone. You're going to want this one for sure. (Paperback galley, out on October 6th)
Gold Fame Citrus by Claire Vaye Watkins (Sept 29 from Riverhead). This book consumed me and I could not resist returning to it. Luz and her "husband" Ray are living in an abandoned starlet's mansion trying to fight boredom and constant thirst in a not too distant future where all the fresh water in the west has dried up and a sand dune is consuming all in its path. Enter baby Ig, a mistreated child they cannot help but try to build a better future for. Heartbreaking realism stands side by side with government conspiracies and religious mania in Watkins' first full novel. I was as thirsty for her descriptions of the western wilderness and the emptiness inside of us as her characters are for water. (galley)
As for Me…
Harvest Home by Thomas Tryon: Something about stupid-hot weather always makes me want to read horror. Tryon also wrote one of my favorite scary books, The Other. (hardcover)
The Lesser Dead by Christopher Buehlman: Like I said, I'm in the mood for scary! (hardcover)
Man-Eater: The Life and Legend of an American Cannibal by Harold Schechter: About real-life American murderer Alfred Packer. Nom nom nom. (e-galley)
The Best Horror of the Year Volume Seven edited by Ellen Datlow: Good stuff, rounded up by one of the best! (galley)