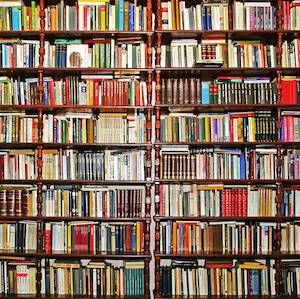 Lists
Peek Over Our Shoulders: What Rioters Are Reading On August 7, 2014
This content contains affiliate links. When you buy through these links, we may earn an affiliate commission.
This is a new feature at Book Riot. We tell you our favorite books of the month. We tell you what we've read during the week. So now every other week we will give you a glimpse of what we are reading this very moment.
Here is what the Rioters are reading today (as in literally today). This is what's on their bedside table (or the floor, work bag, desk, whatevskis). See a Rioter who is reading your favorite book? I've included the link that will take you to their author archives (meaning, that magical place that organizes what they've written for the site). Gird your loins – this list combined with all of those archived posts will make your TBR list EXPLODE. Then again, that might be just what the doctor ordered for summer weekend plans. Enjoy!
We've shown you ours, now show us yours; let us know what you're reading (right this very moment) in the comment section below!
The Lost Book of Mormon: A Journey Through the Mythic Lands of Nephi, Zarahemla, and Kansas City, Missouri by Avi Steinberg: Because I'm on a religious-text kick after Stephanie Feldman's The Angel of Losses and others. (Galley)
A Vision of Fire by Gillian Anderson and Jeff Rovin: Because it's a silly sci-fi novel by Gillian Anderson; I don't think I need to say more. (Galley)
The Proud Highway. Saga of a Desperate Southern Gentleman 1955–1967 by Hunter S Thompson, edited by Douglas Brinkley. The book is Volume 1 (of 3) of Hunter S Thompson's selected correspondence. I've had the book on the shelf for a while and I felt it was time to dive into the mind of this one-of-a-kind individual and writer. This is Thompson before "gonzo", but he is already both entertaining and brilliant. (Paperback)
Fangirl by Rainbow Rowell on audio (narrated by Rebecca Lowman and Maxwell Caulfield). Out of curiosity first, and out of addiction later.
Star Wars Jedi Academy: Return of the Padawan by Jeffrey Brown (hardback) (Seriously, these books are awesome.)
Lucky Us by Amy Bloom: for work. (Hardcover)
The Man Who Saved the Union by H. W. Brands: I'm obsessed with books about history (Audiobook)
My Drunk Kitchen by Hannah Hart: it turned up unasked-for in the mail, I had no interest in it, and it was so charming I had read half of it in one sitting. (Hardcover)
Charlie Chaplin: A Brief Life by Peter Ackroyd: a brilliant disaster of a human, biographied masterfully by Ackroyd. The Chaplin biography I'd been waiting for. (digital ARC)
Smoke Gets In Your Eyes, And Other Lessons From The Crematory by Caitlin Doughty: a work of narrative nonfic that vaguely reminds me of Stiff: The Curious Lives of Human Cadavers by Mary Roach. Just started it, but am enjoying it. (digital ARC)
Understanding Comics: The Invisible Art by Scott McCloud: My fellow Book Riot-ers convinced me this was worth reading. Peer pressure! (paperback from library)
Tokyo Heist by Diana Renn: It's set in Tokyo and it's about an art theft. Why wouldn't I want to read it? (hardcover from library)
All You Need is Kill by Hiroshi Sakurazaka: Once I got out of The Edge of Tomorrow I set out to find this book. Finally started reading it. (ebook)
Israel Rank: The Autobiography of a Criminal by Roy Horniman: Was writing about it for a post one day in general terms when I decided, you know, I should actually read it. (ebook)
Catching Jordan by Miranda Kenneally: After reading fifteen really depressing issues of Captain America, I just wanted something fun, so I opened my Nook app and picked at random. (ebook)
War and Peace by Leo Tolstoy: I'm attempting to tackle this book within the month of August, so this is the only thing I'll be reading right now. (paperback)
The Girl With All The Gifts by M. R. Carey: Mixing up my usual fare with a zombie thriller (hardcover)
Liar, Temptress, Soldier, Spy by Karen Abbott: I love nonfiction about awesome women being awesome. (ARC)
How to Be a Woman by Caitlin Moran: Hilarity + feminism = awesome. (library paperback)
Harry Potter and the Prisoner of Azkaban by J.K. Rowling: The rereading saga continues… (library paperback)
Dark Skye by Kresley Cole: The latest in her Immortals After Dark series. I've been practically salivating for Thronos and Lanthe's story since they were introduced seven books ago! (eARC)
The Book of Strange New Things by Michel Faber: I heard ALL the things about this book and am hoping it heals that spot in my heart that was left open when I finished The Sparrow by Mary Doria Russell. (ARC)
The Magician King by Lev Grossman: Getting ready for the final one of the trilogy coming out. (Audio)
Mr. Mercedes by Stephen King: The man can tell a story. (Hardcover)
Jane Eyre by Charlotte Bronte: Never read it before, always intended to, am now. (Paperback)
Beloved by Toni Morrison: Been on my TBR forever and I've heard great things from all my fellow rioters. (Paperback)
The New Cast Iron Skillet Cookbook by Ellen Brown: Trying to learn how to use my new cast iron skillets in the kitchen. Awesome recipes. (Hardcover)
Near Enemy by Adam Sternbergh: Because Shovel Ready was a face-exploder, and this is its sequel, out in January! (Bound manuscript)
The Explorer by James Smythe: Someone on Twitter recommended I picked this up based on my love for The Martian. I haven't even read it yet, but I already bought the sequel, because of this blurb: "As if Philip K. Dick and David Mitchell collaborated on an episode of The West Wing." (Paperback)
An Astronaut's Guide to Life on Earth by Col. Chris Hadfield: I am currently binging on old episodes of the Book Riot podcast while I work out, and this got an emphatic thumbs up from my ginger lifemate, Rebecca Schinsky, which is all I need. (Hardcover)
Lucky Us by Amy Bloom. (Hardcover). I expect to have attempted to devour all Amy Bloom novels by this time next month.
You Don't Look Like Your Picture: Stories of Love in the Digital Age, anthology. (Rooster ebook) These are making me cringe with their updated Sex & the City dating references and stories about lives falling apart thanks to Facebook. Eek. Is this what we're like, now?
As for Me…
Slow Reading in a Hurried Age by David Mikics: Came across this in a bookstore months ago, and saw it calling to me from the pile. I find this concept very interesting. (Hardcover)
Shadow of Night (All Souls Trilogy, Bk 2) by Deborah Harkness: Have been slowly reading this for awhile waiting for the third book to come out, which it did, so am now allowing myself to finish it. (Hardcover)
____________________
Expand your literary horizons with New Books!, a weekly newsletter spotlighting 3-5 exciting new releases, hand-picked by our very own Liberty Hardy. Sign up now!