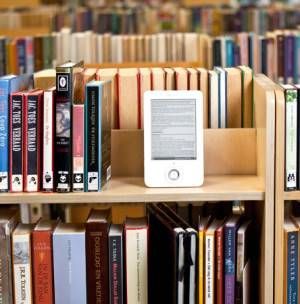 Lists
Peek Over Our Shoulders: What Rioters Are Reading On August 27, 2015
This content contains affiliate links. When you buy through these links, we may earn an affiliate commission.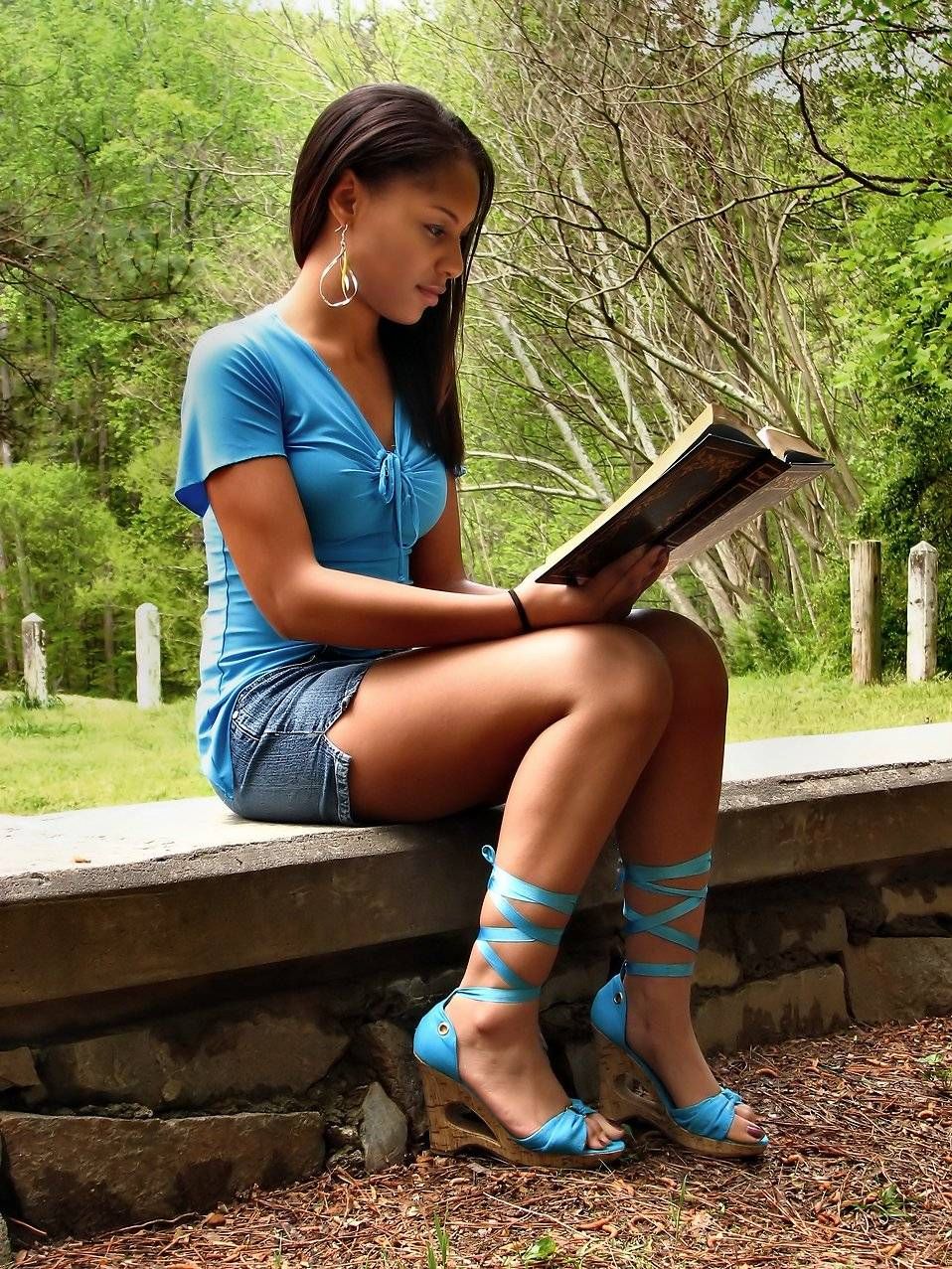 In this feature at Book Riot, we give you a glimpse of what we are reading this very moment.
Here is what the Rioters are reading today (as in literally today). This is what's on their bedside table (or the floor, work bag, desk, whatevskis). See a Rioter who is reading your favorite book? I've included the link that will take you to their author archives (meaning, that magical place that organizes what they've written for the site). Gird your loins – this list combined with all of those archived posts will make your TBR list EXPLODE.
We've shown you ours, now show us yours; let us know what you're reading (right this very moment) in the comment section below!
Pretty Girls by Karin Slaughter: Slaughter continues to bring it with her standalone novels, this one is super good and addictive so far. (e-galley)
An Ember in the Ashes by Sabaa Tahir: I have so many diverse authors on Scribd to listen to, but this one has so many raves it moved to the top of the pile. (Audiobook)
The Complete Stories of Clarice Lispector, translated by Katrina Dodson: for Best Translated Book Award consideration (as are all of the books I'm reading now). Only a few stories in and am already obsessed (hardcover).
French Concession by Xiao Bai, translated by Chenxin Jiang: Literary noir in 1930s Shanghai? Here. For. It. (hardcover)
The Story of My Teeth by Valeria Luiselli, translated by Christina MacSweeney (Sept. 15th, Coffee House Press): Have heard nothing but good things about this one (ARC).
Dumplin' by Julie Murphy: Fat YA, done well. And Kelly Jensen has been on a very enthusiastic tear about it. (e-galley)
Rules for Werewolves by Kirk Lynn: The title and description caught my eye. (e-galley)
Other People's Comfort Keeps Me Up at Night by Morgan Parker: Read this poem, or her "I Feel Most Colored When I Am Thrown Against a Sharp White Background: An Elegy," and I think you'll know exactly why I tracked this title down. (paperback)
The Library at Mount Char by Scott Hawkins: I'm in the mood for some fantasy, and it has library in the title! (Digital)
The Bollywood Bride by Sonali Dev: That cover is gorgeous, everything about the book sounds amazing, and the best wedding I ever attended was an Indian wedding. (egalley)
Saga Vol. 1 by Brian K. Vaughan, Fiona Staples: Everyone raves about it and so far they're right! (paperback)
Ayiti by Roxane Gay: It's written by Roxane Gay. (paperback)
Ally Hughes Has Sex Sometimes by Jules Moulin: This was already on my must-read radar based on the title and then a fellow Rioter was reading and enjoying so I had to start reading. (egalley)
The Space Between by Brenna Yovanoff: loved her short stories on merryfates.com, but now I think she might be even better in book form. (paperback)
The Heart Goes Last by Margaret Atwood: Amazing opening, killer premise, but I felt like the book began fraying toward the end. Not sure how I feel about it quite yet. (egalley)
The Morning Star by Andre Schwarze-Bart: For beauty; Cloud Atlas meets the Shoah. (Hardcover)
Shtetl by Eva Hoffman: For research, in search of someone. (Hardcover)
Falafel Nation by Yael Raviv: For fun and personal edification. (e-galley; release November 1, 2015)
Aurora by Kim Stanley Robinson: I wanted to read this because I'm into space colonies and space stations at the moment. I've only read the first chapter so far so I'm not quite sure what I think about it yet. (Hardcover)
Zeroes by Chuck Wendig: I'm about halfway through Wendig's latest novel, which came out just this month from Harper Voyager, and it's an exciting, thrilling read full of hackers, conspiracies, and crackling, witty prose. He never disappoints. (Hardcover)
Six of Crows by Leigh Bardugo: I really adored Bardugo's Grisha trilogy, and I'm adoring her newest book, which is set in the same universe. (ARC, Due out September 29th)
The Hangman's Replacement: Sprout of Disruption by Taona Dumisani Chiveneko: Honestly, I picked this book up just because I read the author's bio and thought, "wow, this book is either going to be brilliant or bananapants insane." I'm about 50 pages in and I'm still not sure which it is. (egalley)
Ancillary Justice by Ann Leckie: It's on the reading chair in my office, taunting me. I am just dying to get into this novel. (paperback)
Painting Their Portraits in Winter: Stories by Myriam Gurba: Picked this one up fairly randomly (I was between books and it had been submitted for review at the Lesbrary) and I am loving it so far. (ebook)
We Need New Names by NoViolet Bulawayo: Audiobooks are pretty hit or miss for me, but this one has a fantastic voice both in terms of writing style and narrator. By how many times I've heard this recommended by Book Rioters, I knew I couldn't go wrong. (audiobook)
A Taste of Heaven by Penny Watson: Was given an advance copy by the author for review consideration. (eARC)
You're So Money: Live Rich, Even When You're Not by Farnoosh Torabi: Recommended by our resident Raych in her post on books that will help you adult. (ebook)
The Red-Headed League by Arthur Conan Doyle: Because Sherlock Holmes. (audiobook)
The Girl on the Train by Paula Hawkins: Borrowed a copy because I had to see what all the fuss is about. Has me hooked. (Hardcover)
House of Thieves by Charles Belfoure: I really enjoyed Belfoure's first novel, The Paris Architect, so I was stoked to get an advanced copy of his new book and give it a read. (ARC)
Wolf Hall by Hilary Mantel: I'm on my way to London for a much needed (and much anticipated) vacation, so I'm reading British books to get me in the spirit of the place. (Paperback)
Black Diamonds: The Downfall of an Aristocratic Dynasty and the Fifty Years that Changed England by Catherine Bailey: Because I love a good British aristocratic scandal. (Paperback)
River Road by Carol Goodman: Coming back from vacation, I needed a book that I knew would capture me from the get go. Carol Goodman is one of my favorite authors, a must-read for me, and this tale of an English professor accused of murdering her star student in a hit and run captured me from the first page. (e-galley)
Girl Waits With Gun by Amy Stewart (HMH, September 1): What could be better than fiction inspired by a badass woman whose story has never been told? Nothing, that's what! This is a super-enjoyable read I'm not ready to be finished with. (e-galley)
Negroland by Margo Jefferson (Pantheon, September 8): I've heard nothing but great things about this memoir and am so happy to be finding out for myself. Spoiler: it's as good as everyone says it is. (galley)
Sleeping Giants by Sylvain Neuvel (April 26, 2016): I woke up early this morning to carry on reading this science fiction story of mysterious giant robot parts scattered over the planet. Kick ass lady characters too. (e-galley)
Immunity by Taylor Antrim: I'm a sucker for a biothriller. Note to self: order more hand sanitiser. (hardback)
Life Moves Pretty Fast: The Lessons We Learned from Eighties Movies (and Why We Don't Learn Them from Movies Any More) by Hadley Freeman: A book about all the brilliant films, Say Anything, The Breakfast Club and Mystic Pizza and more, by the super smart Guardian columnist. (audiobook)
Fear and Loathing in Las Vegas by Hunter S. Thompson: My favorite part so far is where the attorney's freaking out to Jefferson Airplane in the bath. Like "What song will go perfectly with this book? Oh yeah, White Rabbit, got it." (paperback)
Far From the Madding Crowd by Thomas Hardy: It's been sitting on my shelf for a while and I just got around to watching the recent movie adaptation. (paperback)
The Fellowship: The Literary Lives of the Inklings: J.R.R. Tolkien, C.S. Lewis, Owen Barfield, Charles Williams by Philip Zaleski and Carol Zaleski: I've been a long time fan of Tolkien and Lewis, so this is a real treat. (galley)
On Beauty by Zadie Smith: I bought it a few months ago and thought it was time when several signs kept pointing me there. (paperback)
Radiant Days by Elizabeth Hand: DC, art, Rimbaud, and timey-wimey possibilities? Sold. (audio)
That's Not English: Britishisms, Americanisms, and What our English Says About Us by Erin Moore: I'll read anything that helps me understand the many crazy differences between England and America.
Between the World and Me by Ta-Nehisi Coates: Because everyone has to read this book. (Library Hardcover)
The Wright Brothers by David McCullough: Another biography by the master of biographies. I read everything he writes. (Library Hardcover)
The Grace of Kings by Ken Liu: I desperately needed to experience "silkpunk". (ebook)
The Rest of Us Just Live Here by Patrick Ness: I've heard so much about this book and yet, no one has actually managed to spoil me, and I have no idea where it's going. (e-ARC)
Everything, Everything by Nicola Yoon: Just started it on Sunday, and I have high hopes. (ARC)
Things We Know by Heart by Jessi Kirby: Quiet contemporaries are exactly what I need this month. (Library ebook)
Because You'll Never Meet Me by Leah Thomas: I love epistolary novels, and I love reading stories that treat chronic illness and disability with respect in an innovative way. Thomas' debut novel does both of those things. (Hardcover)
The Two Towers by J.R.R. Tolkien: Building on the momentum I felt after finishing the first in the Lord of the Rings trilogy, I have a feeling this one is going to be good. (Paperback)
Attachments by Rainbow Rowell: Witty with great dialogue and compelling characters. I would read anything Rainbow Rowell writes. (Paperback)
The Gun by Fuminori Nakamura: I've been trying to delve deeper into the world of Japanese crime fiction since I've discovered some real gems in that subgenre. This novel seems to be on the grittier and of the spectrum and I can't wait to try it. (e-galley)
Monstress by Lysley Tenorio: This is my book club's selection for October, but I'm starting early to savor the individual stories. This collection explores the gravitational pull of different identities–gender, race, class, popular culture, and more. (Scribd)
Pastoralia by George Saunders: I needed a short story collection to get back into reading physical books after my summer of audiobooks.
This Bridge Called My Back: Writings by Radical Women of Color edited by Cherríe Moraga and Gloria E. Anzaldúa: Rereading this one for some motivation and education. It's been called the bible for women of color for a reason!
Girl Meets God by Lauren Winner: This has been on my to-read list for years, and I finally picked it up. It's so much less fluffy than I expected after looking at the cover. It's beautifully written and thoughtful. (Hardcover)
The Daughters by Adrienne Celt: A modern fairy tale set in Chicago? This is pretty much my wheelhouse. I think I saw it on Amanda Nelson's instagram and immediately put in a purchase request at my library. (Hardcover)
Armada by Ernest Cline: I couldn't NOT at least try this one after Ready Player One. I'm not totally loving it so far, though! Giving it a good 100-page chance before keeping or dropping. (Hardcover, library)
Star Wars: Dark Force Rising by Timothy Zahn: Second book in the Thrawn trilogy, so much fun. It doesn't matter to me whether or not it's canon – it's still a good story. (paperback)
The Graveyard Book by Neil Gaiman: This had been on my list a while. Grabbed at the library because it was on display at the front. Charming, fast read despite the slow and steady pacing. (hardcover)
American Born Chinese by Gene Luen Yang: It was taunting me every time I looked at my shelf. I need to get out of the habit of buying books before I'm ready to read them… (GN paperback)
Boss Life: Surviving My Own Small Business by Paul Downs: An awesome, business-y memoir about running a small business and the many mistakes Paul Downs made. A nice reprieve from the raging success stories we normally see. (ARC)
Stranger Things Happen by Kelly Link: Re-reading this amazing collection of weird fiction because I needed to read a book I already knew I loved. (paperback)
Bright Lines by Tanwi Nandini Islam: This gorgeous cover and bright spine kept taunting me from the bookshelves and after hearing the buzz I had to pick it up. The writing is so sensual and the world of these characters is balancing on a pinhead. Between Brooklyn and Bangladesh I am enjoying following this family wherever they take me. (Paperback)
Magna Carta by Dan Jones: Dan Jones is one of my favorite historians and has really helped bring narrative histories to the forefront. There's a delight in the writing of this book as there is in the reading as kings are forced to obey laws and the deep tragedies that strike europe (and later America) when they fail to live up to this promise of humanity. (ARC)
The Unbeatable Squirrel Girl by Ryan North and Erica Henderson – I decided to read this one based widespread Internet acclaim and managed to procure issues #2-6 but I'm just waiting for #1 to arrive on special order. I keep looking longingly at my phone – call me, comic shop, please!
Authority by Jeff Vandermeer – Annihilation sunk its hooks into me and wouldn't let go, so I immediately ran out to get the sequel. I've just started it and I am both bewildered and impressed at how different it seems from its predecessor, and generally obsessed with finding out what happens next. (paperback)
Every Heart A Doorway by Seanan Maguire: Kind of like Ms. Peregrine's Home meets Cat Valente's Fairyland series, this is about a home for wayward children who at some point in their youth traveled to various wonderlands and other worlds and were all inevitably spit back out into reality. It's fascinating and melancholic and exciting so far; I can tell this is going to be one to keep an eye on. (ARC)
The House of Shattered Wings by Aliette de Bodard: I'm sorry, did you say warring houses of fallen angels struggling over power and dying magic in an essentially nuked version of spell-bound Paris? Yes, please! This quasi-thriller, war story of battling immortals on a mortal plane is off to a great start and has me eager to read more. (ARC)
As for Me…
Kalpa Imperial: The Greatest Empire That Never Was by Angélica Gorodischer: I read her book Prodigies over the summer and LOST MY MIND over it. This is her first book to have been translated into English. Translated by Ursula K. LeGuin, nbd. (paperback)
Eternity Street: Violence and Justice in Frontier Los Angeles by John Mack Faragher (W.W. Norton, Jan. 11, 2016): Post-Civil War lawless Wild West-era history is my favorite flavor of history. (galley)
Lafayette in the Somewhat United States by Sarah Vowell (Riverhead, Oct. 20): Wait, unconventional telling of history is my favorite flavor of history! (e-galley)
The Appearance of Annie van Sinderen by Katherine Howe (G.P. Putnam's Sons, Sept. 15): Really excited about this new spooky story! Her other books have all been great. (hardcover)