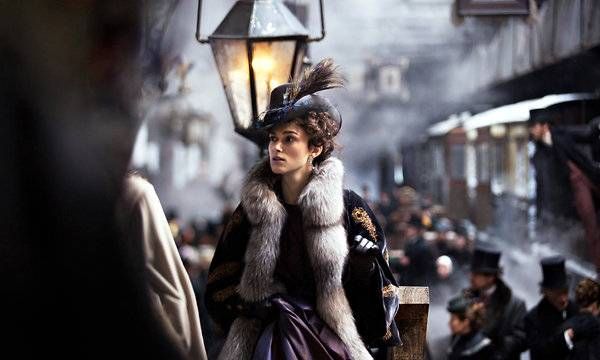 Fiction
Page to Podium: Oscar Reads, Part 2
Continuing our Oscar Reads feature of the nominated films with literary connections, here's a look at the non-Best Picture-nominated movies. Keep in mind, this is not at all scientific whatsoever. But I've seen all the movies, and you haven't, so I'm claiming that as qualification.
Anna Karenina
4 Nominations (Best Score, Best Costume Design, Best Production Design, Best Cinematography)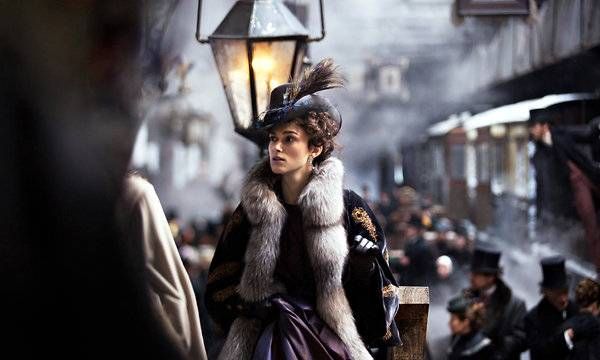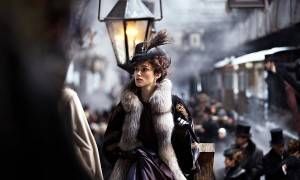 Based on the classic novel by Leo Tolstoy, Joe Wright's version starring Keira Knightley takes an interesting twist on the production of a story that crisscrosses Russia several times over, by staging the action entirely within a theater. The film was shot on a soundstage converted from a dilapidated theater in London. All the nominees for each of the four categories have a long history with both Wright and Knightley, each having been nominated in their respective categories for 2008's Atonement. Dario Marianelli won for Best Score and Jaqueline Durran won in the Best Costume category. Chances are good that both of them could once again snatch these awards, and while a Cinematography win isn't likely considering some of the heavy-weight competition, it is possible. A win for Best Production Design would be a long shot as well, considering the divisive choices the nominees in this categories made, alongside Wright. The staging of the film caused a lot of love-it-or-hate-it reactions that could split the Academy voters.
Mirror, Mirror
1 Nomination (Best Costume Design)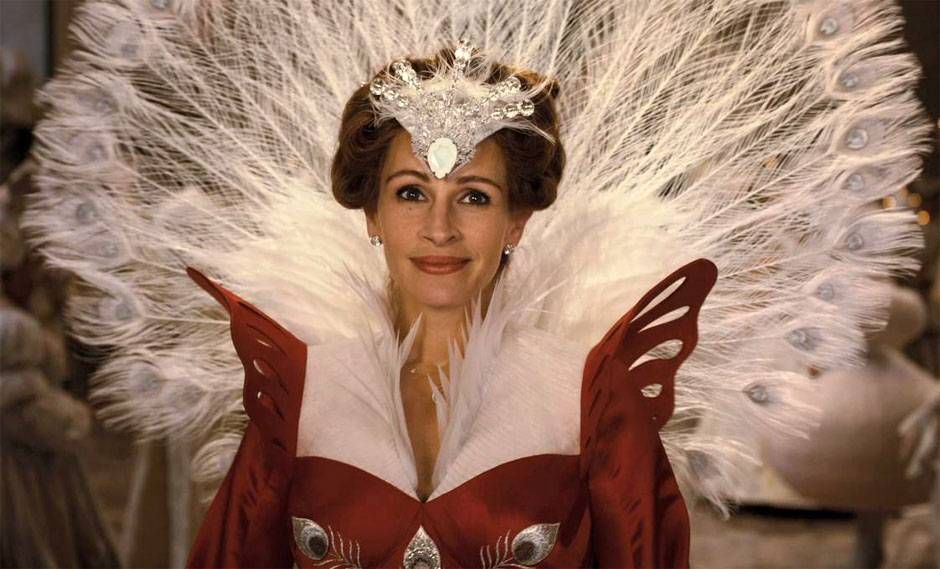 The more light-hearted of the two nominees based on "Snow White" by the Brothers' Grimm (the other is Snow White and the Huntsman), the costume design in this version is notable as the nominee, Eiko Ishioka, is considered one of Japan's leading graphic designers and art directors. Also sadly, Ishioka died from pancreatic cancer in January 2012.
Skyfall
5 Nominations (Best Original Score, Best Sound Mixing, Best Sound Editing, Best Cinematography, Best Song)
Though the James Bond film franchise has far eclipsed its novel origins, the character of Bond originated in the spy series by Ian Fleming, so it gets inclusion here. Clearly, sound is the name of the game for the latest Bond thriller, but the nomination I'm most excited about is for Best Song, performed by Adele. It is the first Bond theme song to be nominated for Best Song since 1982's "For Your Eyes Only." And though Adele didn't perform "Skyfall" at the Golden Globes, where it won Best Original Song, she will perform at Sunday's ceremony.
Snow White and the Huntsman
2 Nominations (Best Visual Effects, Best Costume Design)
I'm always amused when movies are nominated for Academy Awards and are also nominated for things like "Best Hissy Fit" – Charlize Theron won this award this year at the Teen Choice Awards. Sidebar over. Personally, I adored both the visual effects and costume design in this film, but Oscar tends to prefer its costumes with hoop skirts and its visual effects with less creepiness. A win in either category is unlikely.
The Hobbit: An Unexpected Journey
3 Nominations (Best Visual Effects, Best Production Design, Best Makeup and Hairstyling)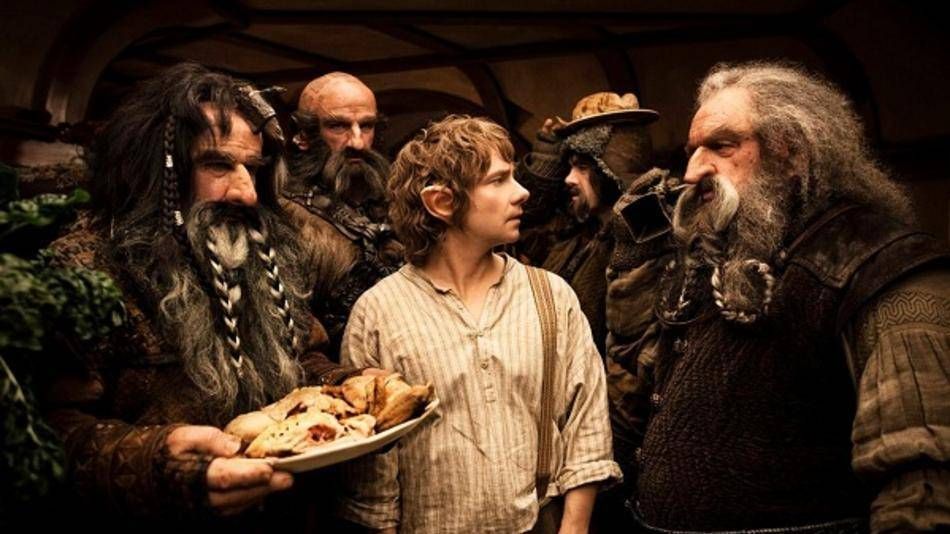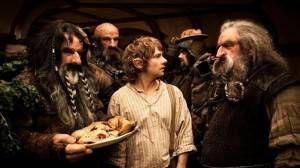 Obviously, Peter Jackson's follow-up project to the disgustingly successful Lord of the Rings trilogy is bound to have its die-hard fans, though there has been much criticism of Jackson for turning J.R.R. Tolkien's prequel into its own trilogy. And while the film does feel different than the original LOTR films, Jackson insists this is intentional. He is using not only the original Hobbit novel as his source material, but also the 125 pages of endnotes in Return of the King that develops and expands upon the story. None of that has anything to do with the Oscar nominations, but I did find it fascinating. My only note about the noms is that I sincerely hope it wins for Best Makeup and Hairstyling because I'm not entirely sure how they managed to make me attracted to a good number of the dwarfs. That's an impressive achievement, in itself.
Other bookish notes:
Marvel's The Avengers is based on comic characters, and because we here at Book Riot don't like to differentiate, this nomination for Best Visual Effects continues the Academy's streak of recognizing big summer blockbusters.
The Sessions is also nominated for Best Adapted Screenplay, based on an essay by Mark O'Brien called "On Seeing a Sex Surrogate." However, O'Brien was a poet by trade and published several books, including a memoir about his life-long disability due to polio called How I Became a Human Being: A Disabled Man's Quest for Independence.