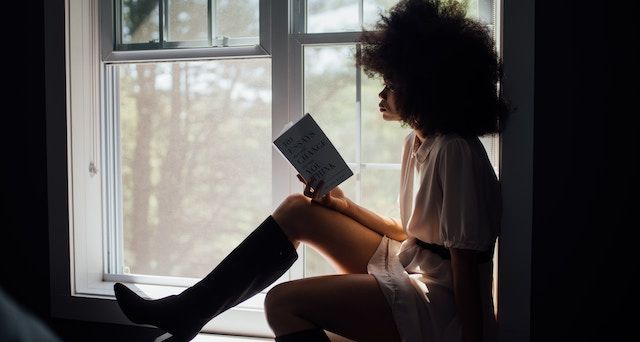 Lists
Outstanding July Books Out in the UK
This content contains affiliate links. When you buy through these links, we may earn an affiliate commission.
Here's a selection of the most outstanding books which are out in July. Make your summer extra special with these terrific reads.
I Am Sovereign by Nicola Barker (William Heinemann)
A 40-year-old boutique teddy bear maker, an eccentric real estate agent, and a house viewing that doesn't quite go as planned.
This is subversive literature at its best, which is crisp, hilarious, and will keep readers on their toes. You won't be able to guess where this story is going, so just sit back and enjoy the madcap ride.
Miracle Creek by Angie Kim (Hodder & Stoughton)
Fans of Liane Moriarty and Celeste Ng will relish this impeccable novel about family and the immigrant experience. This standout debut intertwines a thrilling courtroom drama with a deeply humane story about justice.
The Volunteer by Salvatore Scibona (Jonathan Cape)
Beginning with the nightmarish ordeal of a lost child at an airport, this spectacular epic puts a unique spin on the traditional war story. Spanning generations and continents, this beautifully strange novel reverberates with compassion and humanity.
Supper Club by Lara Williams (Hamish Hamilton)
I will admit that I judged this book by its delectable cover, but I am pleased to claim that the beauty of it is more than skin deep. Billed as 'Phoebe Waller-Bridge's Fleabag meets Nora Ephron's Heartburn', this is an acerbic story about a secret society of hungry women. Trust me, you will devour this darkly entertaining novel in no time!
The Travelers by Regina Porter (Jonathan Cape)
This stunning debut paints a vivid and astute history of America and its messy relationship with race and class. A supple inter-generational saga about two American families – one white and one black – that is kaleidoscopic in its range.
The Hiding Game by Naomi Wood (Picador)
Set in the Bauhaus art school during Germany's turbulent 1920s, this love story vividly evokes the post-WWI world. An intricately written tale of friendship and betrayal during a significant time in history.
Starling Days by Rowan Hisayo Buchanan (Sceptre)
A sensitively drawn portrayal of marriage and mental illness which is engaging to read. Much like the writer's debut Harmless Like You, this novel too features complex and flawed characters that feel instantly relatable.
The Far Field by Madhuri Vijay (Atlantic)
A timely epic about a daughter's trip from Bangalore to Kashmir to reconcile with her past. This staggering debut addresses poverty, privilege and politics of a war-torn region with great sensibility.
Expectation by Anna Hope (Doubleday)
A contemporary novel about long-term female friendships and motherhood. Perfect for fans of Fleabag, Elizabeth Day, and Sally Rooney, Expectation makes for a compelling summer read.
The Nowhere Man by Kamala Markandaya (Hope Road)
An astute tale of racial violence on the streets of south east London in the 1960s which was first published in 1972. Now reissued with an extensive new introduction from Paris Review columnist Emma Garman, this eerily prescient British state of the nation novel shrewdly addresses racial profiling of immigrants and prejudice.
A succinct, intense story about a young girl who turns up at a convent and is taken in by the nuns. This atmospheric debut is a deliciously satisfying read about a girl at a critical juncture in her life.