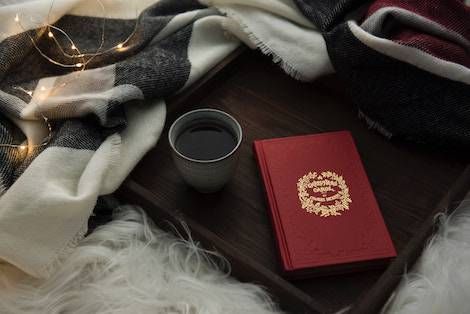 Lists
Our Last Reads of 2018
This content contains affiliate links. When you buy through these links, we may earn an affiliate commission.
There's never enough time. Fifty-two weeks. Three hundred sixty-five days. Even if you've won that Goodreads challenge (which, to be honest, beyond making sure I'm not rereading accidentally is the only reason I use Goodreads anymore), completed Read Harder Challenge with all pomp and dignity, or kicked the backside of an other reading goals you may have set for yourself up and down the library steps, there's always one more book you want to read before the ball drops or the bell rings or your kid wakes up because the fireworks are too loud.
Why are we compelled to fit that last story into an already word-packed year? I…honestly don't know. It's one of those things. One of those reader things. If you frequent Book Riot, I'm sure you've felt it. If you have an explanation, I'd love to hear it because, for me, it's on par with someone asking me, as a writer, how I get my ideas.
Whatever the impetus, these are the books Rioters just had to devour in those last moments of 2018:
This series is…it's pretty damn close to perfect. Hard sci-fi, yet timely, affecting, and funny. Operatic and personal all wrapped up in that trademark Scalzi something that convinces me, time and again, to break with my vow to leave white men in spec-fic at the bottom of the file in favor of women and authors of color. What can I say, it's a very special something. This second volume in the Interdependency series did not disappoint. And, in case you were wondering, yes, Kiva Lagos is still #goals.
—S.W. Sondheimer
Becoming
by Michelle Obama
Because 2018 was an unending shitshow, I needed to get this in under the buzzer to remember a better time…and to be given hope that better times might be in our future. We miss you, Michelle, you lovely land mermaid, you!
—Elizabeth Allen
Because I'm halfway through it and I need to know how it ends! I started this now because Chaney has a new book coming out in January (As Long As We Both Shall Live) which Jamie Canaves of Book Riot highly recommended, and I wanted to check out her earlier book first.
—Jen Sherman
A Bibliologist recommended this through Tailored Book Recommendations and I couldn't stop thinking about it. Memoirs are always my catnip and transracial adoption is a subject that really doesn't get fully discussed much other than the white savior angle. So I'm ending the year with this audiobook about Chung seeking answers and identity sans sugarcoating realities—which honestly sounds pretty on par with ending 2018 and starting 2019.
—Jamie Canavés
I like to set a certain tone with my first and last books of the year. Baldwin's (still timely) examination of racial injustice was a needed reminder of what we're fighting for and what work we need to continue to do in 2019.
—Sophia LeFevre
I am joining a new book club and this title is on our list, so I had downloaded the audiobook. I saved it for the last few hours of a 16-hour drive home during the holidays. I knew I would need the suspense to keep me alert on the long drive, and I was not disappointed! The most interesting thing? No one is innocent in this story. No one.
—Cassandra Neace
A follow-up to the His Fair Assassin trilogy, this was one of my most-anticipated ARCs and I had been saving it as a winter break treat for myself. A well-researched historical fiction with Celtic gods, friendship and sisterhood, romance, and assassin nuns, I'm already planning to reread it for its release date in February.
—Aimee Miles
What was your last book of 2018? Your first of 2019? Need help choosing? Ask our bibliologists!