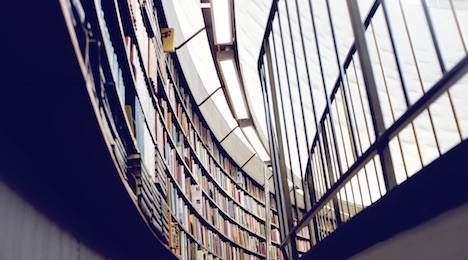 There is a fantastic new movement out there in library-land: Libraries are for everyone. The theme of this year's Collaborative Summer Library Program (CSLP) is Build a Better World and librarian Rebecca McCorkindale of Hafuboti created some images to make the theme more diverse and inclusive. Additional brainstorming and collaboration with other librarians about National Library Legislative Day led to 'Libraries for everyone', a series of images that really drive home the message: it doesn't matter what race or ethnicity you are, what language you speak, whom you love, whom you worship, or where you are from. Libraries are for you.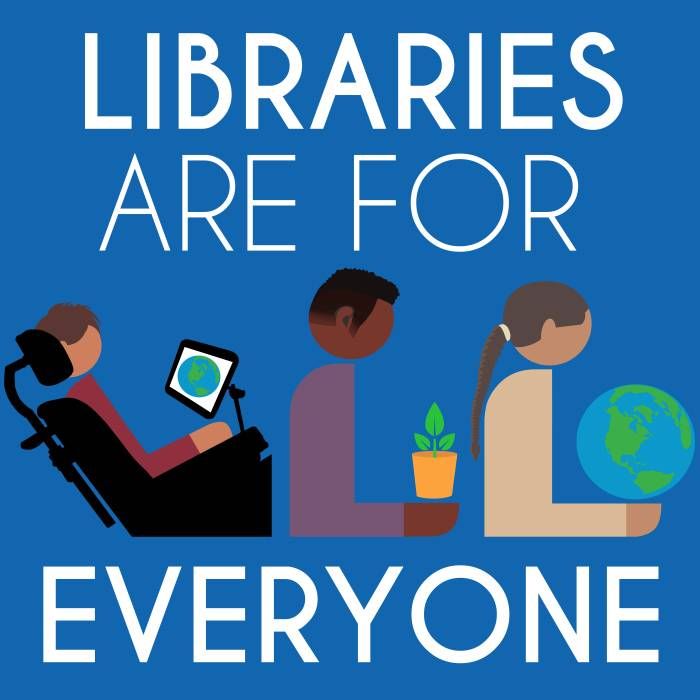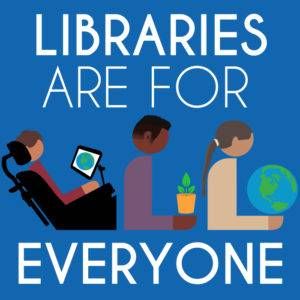 If you have been to a public library recently, you may have noticed some of the shelves filled with books and materials in languages other than English (the size of this section and the actual languages present will depend on the demographics of the population served by the library). One library in Sydney that serves a high immigrant population has a 'welcome' sign that greets visitors in 11 different languages.
You may have also noticed that there are all kinds of events and displays. Libraries host programs that appeal to a wide range of interests and age groups, and often use displays to promote topics and events targeted at different segments of the library-using population.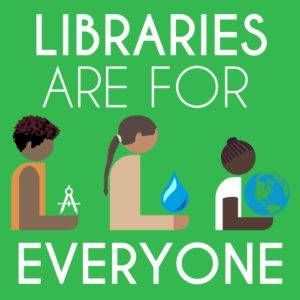 This is because the mission of a public library is to cater to the general public. Everyone. This is reflected in their collections, in their spaces, in their events. And it is clear in the movements that librarians begin. I asked Rebecca about her images and why this message is so important (especially now), and she said, "I believe that this message is at the core of what we do, and why libraries will always be relevant. Even if print media ceases to exist, there will always be a need for a space to learn, embrace community, and feel safe."
The design of the images is minimalist, showing different library users each holding a globe in their hands, with the words 'Libraries are for everyone'. The images have been used on library (and librarian) social media accounts, and as part of diversity displays in libraries.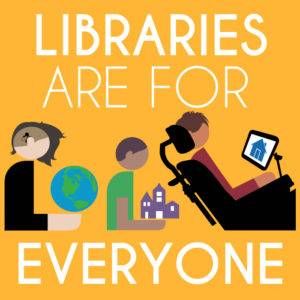 The images are now available in thirteen different languages (including Icelandic, Malay, Vietnamese, Dutch, German, Arabic, Czech, Japanese, French, Spanish, and Russian) and Rebecca encourages people to download, share, and modify her work. Use them in social media! Display them in your libraries! Wear them as buttons! Turn them into giant banners and take them to Washington for the Scientists' March! (That last one probably won't happen, but hey, I can dream).
I love and adore libraries, not only because I can borrow books for free. I love the very institution of the library because of its openness, inclusivity, and diversity. There is nothing else quite like libraries, and this campaign beautifully captures what I love about them.