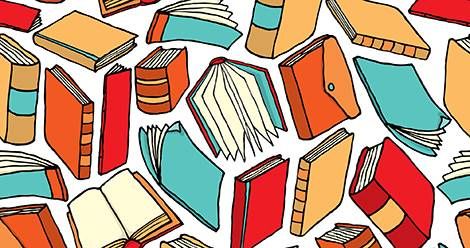 Giveaways
100+ of Your Favorite Illustrated Books
This giveaway for illustrated books is sponsored by Andrews McMeel Publishing, publisher of It's All Absolutely Fine by Ruby Elliot.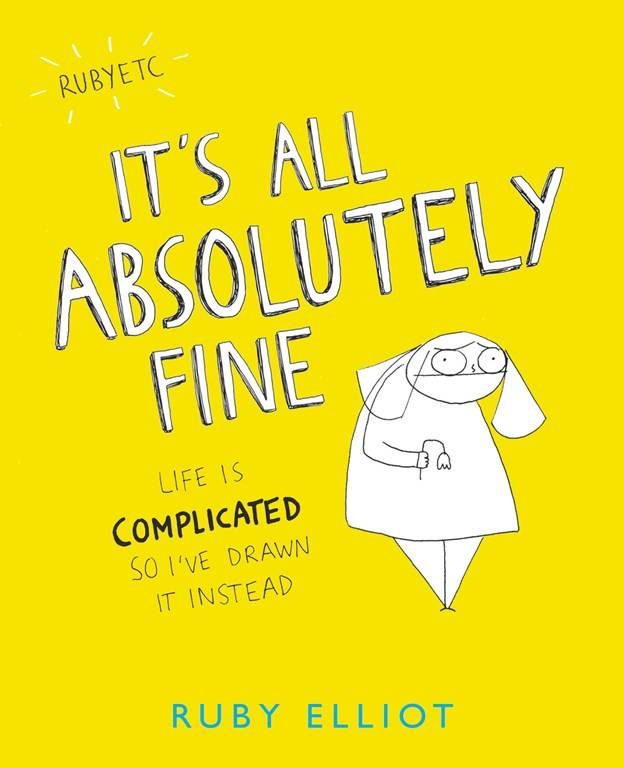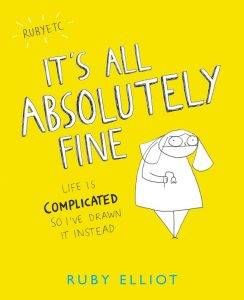 It's All Absolutely Fine is for anyone who struggles with not feeling absolutely fine. Tackling the not-so-simple subjects of depression, anxiety, and body image, Ruby's unique, humorous, and brutally honest voice and eccentric illustrations will remind readers that they're not alone—and that it's okay to struggle and to talk about struggling.
---
Picture books, illustrated books, graphic novels–we love when art and the written word harmonize. We asked you to share your favorite illustrated books, and you responded. Here are more than 100 of your favorites!
Hondo and Fabian by Peter McCarty
A Child of Books by Oliver Jeffers and Sam Winston
A Monster Calls by Patrick Ness
Adulthood is a Myth by Sarah Andersen
Alice's Adventures in Wonderland by Lewis Carroll
One Piece by Eiichiro Oda
To Timbuktu: Nine Countries, Two People, One True Story by Casey Scieszka
Animalia by Graeme Base
Jumanji by Chris Van Allsburg
The Owl and the Pussycat by Jan Brett
Beastly Babies by Ellen Jackson and Brendan Wenzel
Bitch Planet, Volume 1 by Kelly Sue DeConnick and Valentine De Landro
Blankets by Craig Thompson
Blueberry Girl by Neil Gaiman
Brown Bear, Brown Bear, What Do You See? by by Bill Martin Jr. and Eric Carle
The Cat in the Hat by Dr. Seuss
Chickens Aren't the Only Ones by Ruth Heller
The Country Diary of an Edwardian Lady by Edith Holden
Curious George by H. A. Rey and Margaret Rey
Darth Vader & Son by Jeffrey Brown
When Dinosaurs Go Visiting by Linda Martin
East of the Sun and West of the Moon by Mercer Mayer
Eloise at The Plaza by Kay Thompson and Hilary Knight
Emily the Strange by Rob Reger
Filmish by Edward Ross
French Milk by Lucy Knisley
Fun Home by Alison Bechdel
Fushigi Yugi by Yuu Watase
The Sandman series by Neil Gaiman
Gaston by Kelly Dipucchio & Christian Robinson
Ghosts by Raina Telgemeier
The Giving Tree by Shel Silverstein
Goodnight Moon by Margaret Wise Brown and Clement Hurd
Good Night Stories for Rebel Girls by Elena Favilli and Francesca Cavallo
Harold and the Purple Crayon by Crockett Johnson
Harry Potter and the Sorcerer's Stone: The Illustrated Edition by J.K. Rowling and Jim Kay
Haunted Mansion by Joshua Williamson and Jorge Coelho
I Want My Hat Back by Jon Klassen
Helga's Dowry: A Troll Love Story by Tomie dePaola
Hope for the Flowers by Trina Paulus
Horton Hatches the Egg by Dr. Seuss
Horton Hears a Who by Dr. Seuss
The Adventures of Huckleberry Finn: Illustrated by Mark Twain and E. W. Kemble
The Very Hungry Caterpillar by Eric Carle
Hyperbole and A Half by Allie Brosh
Idylls of the King by Alfred Tennyson and Gustave Doré
It's All Absolutely Fine by Ruby Elliot
It's Never Too Late by Dallas Clayton
Journey by Aaron Becker
Johnny The Homicidal Maniac by Jhonen Vasquez
Keeko by C. Thorston
King Bidgood's in the Bathtub by Audrey Wood and Don Wood
Lenore by Roman Dirge
Little House in the Big Woods by Laura Ingalls Wilder and Garth Williams
Little House on the Prairie by Laura Ingalls Wilder and Garth Williams
Lumberjanes, Vol. 1 by Noelle Stevenson and Shannon Watters
Madam President by Lane Smith
How to Tell If Your Cat Is Plotting to Kill You by Matthew Inman
Maus 1 & 2 by Art Spiegelman
Miss Rumphius by Barbara Cooney
Swatch: The Girl Who Loved Color by Julia Denos
Moo, Baa, La La La by Sandra Boynton
Mrs. Piggle Wiggle by Betty MacDonald and Hilary Knight
My Friend Dahmer by Derf Backderf
Nibbles by Emma Yarlett
Nimona by Noelle Stevenson
Odd and the Frost Giants by Neil Gaiman and Chris Riddell
Oh The Places You Will Go by Dr. Suess
One Fish Two Fish Red Fish Blue Fish by Dr. Seuss
Persepolis by Marjane Satrapi
The Tale of Peter Rabbit by Beatrix Potter
The Phantom Tollbooth by Norton Juster and Jules Feiffer
Plumdog by Emma Chichester Clark
Relish by Lucy Knisely
Saga by Brian K Vaughan and Fiona Staples
Scott Pilgrim, Vol. 1 by Bryan Lee O'Malley
A Series of Unfortunate Events books by Lemony Snicket and Brett Helquist
The Snowy Day by Ezra Jack Keats
Sober Stick Figure by Amber Tozer
Strawberry Girl by Lois Lenski
Sublife by John Pham
The Complete Grimm's Fairy Tales by Jacob Grimm and Wilhelm Grimm
The Fantastic Flying Books of Mr. Morriss Lessmore by William Joyce and Joe Bluhm
The Gigantic Beard That Was Evil by Stephen Collins
The Giving Tree by Shel Silverstein
The Griffin and Sabine series by by Nick Bantock
The Hobbit by Charles Dixon and J. R. R. Tolkien
The Invention of Hugo Cabret by Brian Selznick
The League of Extraordinary Gentlemen by Alan Moore and Kevin O'Neill
The Library by Sarah Stewart
The Little Prince by Antoine de Saint-Exupéry
The Lorax by Dr. Seuss
The Marvels by Brian Selznick
The Miraculous Journey of Edward Tulane by Kate DiCamillo and Bagram Ibatoulline
The Mysteries of Harris Burdick by Chris Van Allsburg
The Red Tree by Shaun Tan
The Sculptor by Scott McCloud
The Terrible and Wonderful Reasons Why I Run Long Distances by Matthew Inman
The Velveteen Rabbit by Margery Williams and William Nicholson
The Walking Dead, Vol. 1 by Robert Kirkman and Tony Moore
Thin Slices of Anxiety by Catherine Lepage
Thing Explainer by Randall Munroe
This Book Loves You by PewDiePie
Trashed by Derf Backderf
Turning Japanese by MariNaomi
V for Vendetta by Alan Moore and David Lloyd
Watchmen by Alan Moore
Where the Sidewalk Ends by Shel Silverstein
Where the Wild Things Are by Maurice Sendak
The Complete Tales of Winnie-The-Pooh by A. A. Milne
Chrysanthemum by Kevin Henkes
Abarat by Clive Barker
Diary of a Wimpy Kid by Jeff Kinney
Sir Archibald by Wolo
Hellboy by Mike Mignola and Various
Locke & Key, Vol. 1 by Joe Hill and Gabriel Rodriguez
Stitches by David Small
Cat Versus Human by Yasmine Surovec
The Little House by Virginia Lee Burton