Fiction
NYPL's Staff Pick: Summer 2016
Every few months, the rad recommenders of the New York Public Library select 100 (one hundred!) great books to feature on their new Staff Picks site. We think that's pretty awesome, so we've asked them to share one highlight with us.
This month's highlight pick comes from Jill Rothstein at the Andrew Heiskell Braille and Talking Book Library.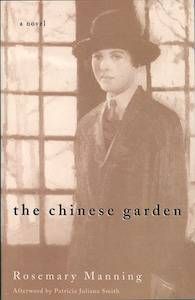 The Chinese Garden by Rosemary Manning
This slowly building book about budding lesbians at a British boarding school has old-school subtlety, strong character development and setting, and a beautiful, intellectual prose style.
This is just one of 100 Staff Picks​ ​

brought to you by the book experts at The New York Public Library.