Ah, childhood. I want to take a moment to honor the kickass YA heroines that frequented my imagination in middle school. These strong, brave young women taught me invaluable lessons as a hyperactive tween. They quite literally kick some serious ass. And yet, I feel as though these books are underrated. In a post-Babysitter's Club/Sweet Valley/Bailey School Kids world, they were the series that had me marking the days on my calendar until the book came out. Revisiting them now as an adult, I still find them exciting as hell.
We're all familiar with Francine Pascal's Sweet Valley High series. I'm not even going to consider the possibility of someone not knowing who Jessica and Elizabeth Wakefield are (not sorry). But the Fearless series was on a whole other level.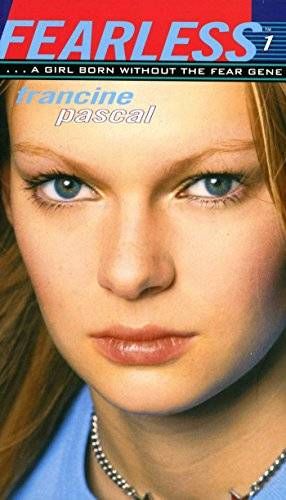 FEARLESS by Francine Pascal
Gaia is a teenage girl who was born without the fear gene. Quite literally, she is fearless. Her father: a genius anti-terrorist mastermind, is MIA after Gaia's mother is murdered. Gaia now lives in New York City, where she tries to act like a normal teenage girl. But when you have a genius IQ, are trained in all forms of combat, and have a habit of beating up bad guys, you're bound to gain some attention. Unfortunately for Gaia, some of the attention comes from an evil organization that wants to corrupt her talents. These books are amazing, and one of the first times I saw a girl coming to a guy's rescue. Imagine the old school Nickelodeon show The Secret Life of Alex Mack in high school.
AMY, NUMBER SEVEN by Marilyn Kaye
I'm going to try my best not to write in all caps and exclamation points while talking about the Replica series. I love this series so much. When I first discovered them, I read the first six books in two days. I even wrote a geeky fan letter to the author, Marilyn Kaye, and she named a character after me in Dreamcrusher, (Replica #19).
The series centers on Amy Candler, your average twelve year-old girl. She loves gymnastics, is super close with her Mom, and has a crush on her best friend Tasha's older brother. But once she hits puberty, things change. She's discovering strange abilities she never knew she had. Her Mom's acting weird. And it seems like she's being followed…
It's not really a spoiler to say that this is a series about genetic clones. If you enjoy the TV series Orphan Black, it's basically Replica. For the tween set, but still pretty edgy! In each book there's a new evil or challenge that Amy has to face, to protect herself, her friends, and her family. Trust me, it's the bomb.
SAMURAI GIRL: THE BOOK OF THE SWORD by Carrie Asai
I actually haven't read this series, but good things come in threes. So I did some sleuthing and found Carrie Asai's Samurai Girl series, and it sounds pretty legit. After a ninja crashes her wedding, orphan Heaven Kogo discovers her family's secret legacy. She begins training to become a Samurai in order to protect herself and those she loves most. Apparently this series was adapted into a limited show on ABC Family. Definitely worthy of a closer look.
Now that I've emotionally exhausted myself, I'd love to hear what your favorite old school series and YA heroines were! Bonus points if it features ladies that don't need a man to get by.