Nonfiction
Nonfiction About Witches, Ghosts, and Other Odd Creatures
This content contains affiliate links. When you buy through these links, we may earn an affiliate commission.
"Do you believe in unicorns?" asks my 9-year-old, who insists she is a caticorn cloaked in human form.
I look at her and consider my words carefully.
"Well…" I say. "I want to believe."
I pause, wanting to be honest but also not wanting to stomp all over my child's faith in magic.
"They're called mythical creatures," I finally say, "because they're considered to be myths. People don't think they actually exist."
I can see Em getting indignant, so I decide to end on a hopeful note.
"The thing is," I say, rushing to speak before she can get all up on her tiny soapbox, "we can never know all the things that exist in this world."
"Yeah!" she says, feeling vindicated. And off she flounces on her merry way.
Last Christmas, Em asked Santa (another mythical being in whom she still believes) for a unicorn. As a compromise, I scoured the internet, trying to find a farm within driving distance that offered unicorn rides so Santa could leave a ticket in her stocking. By the time we were finally able to get to the farm to cash in that ticket, I worried she'd see through the whole facade. But half a year after that ride, her faith remains strong.
I was like that, too, when I was young, though my interests tended toward the horror-tinged supernatural. I used Ouija Boards to conjure ghosts and a hand-me-down witchcraft kit to cast spells. I searched the house for secret passageways that presumably hid dark secrets.
Now, as an adult with an enduring love for the horror genre, I can't help but still — as I told Em — want to believe.
And there are plenty of others like me.
In the list below, zombies and werewolves are scrutinized under the lens of science, haunted houses are explored, and witches are shown to be real. Where do our beliefs in these creatures come from, and why? These books have the answers.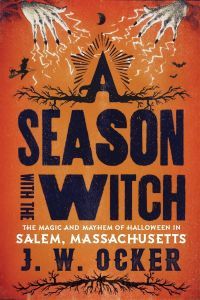 Ocker has a ton of books I could have included on this list on everything from cryptids to cursed objects. In this one, the occult enthusiast delves into a location rather than an entity, spending an entire autumn in Salem, Massachusetts, a place that's built its entire brand around the Salem Witch Trials of 1692. Salem is A Whole Vibe and, as a person who enjoys that vibe, I thought this book was a fun approach to Ocker's usual fare.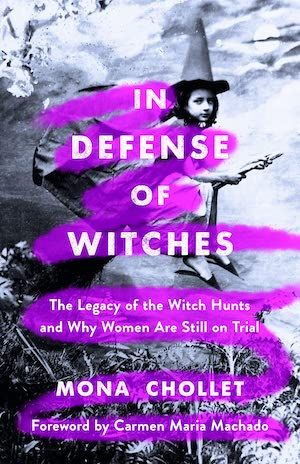 Speaking of witches, I have a thing for them. In recent years, especially, there have been a ton of books demystifying these much-maligned ladies, and being able to see them as flesh-and-blood feminist icons rather than as manipulators of the mystical hasn't ruined them for me; it's made me love them even more. In Chollet's cultural critique, witches are shown to be symbols of female rebellion and independence, marked as wicked because they've angered the patriarchy.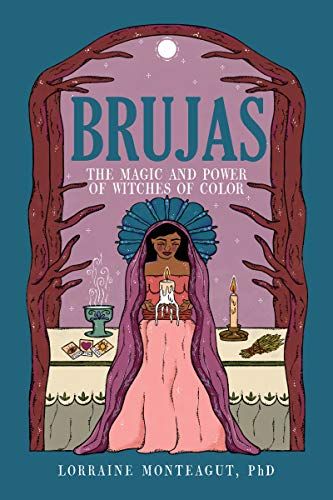 Brujas by Lorraine Monteagut, Ph.D.
Continuing with this theme, Monteagut's book is an academic approach to witchcraft. In it, she explores the BIPOC witches of today, those witches of color who are reaching back toward their ancestral roots and using witchcraft as an alternative approach to modern-day issues, particularly on a social justice level. As the book description reads, "witchcraft is more than a trend — it's a movement." This book is a fascinating look at what witches always were…and who they continue to be.
Just one more witch-related title, y'all! Please. Indulge me. This memoir is about a curandero, a healer who uses natural and spiritual remedies to help others. He's also the author's grandfather, and though it's frowned upon within their Colombian culture for women to practice these healing arts, he teaches his daughter — the author's mother — everything he knows. When the author, her mother, and her sisters all have the same dream, she becomes determined to relearn her family history and the history of these gifts. I adore this book.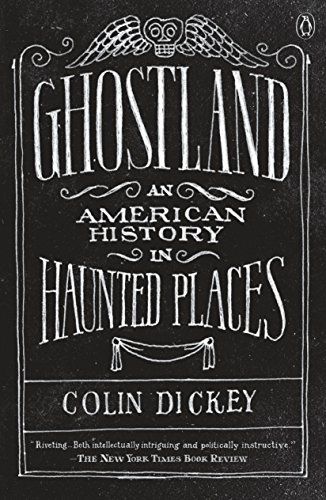 Moving on from witches to haunted houses, here's one from author Colin Dickey, whose bio specifies that his focus is on the ways in which supernatural symbols function as metaphors. In this particular deep dive, he takes a trip across the United States to learn more about those places that have been deemed haunted. In the process, he uncovers an unspoken history in which ghosts are stand-ins for the darkest parts of our culture's past.
In this book — billed as part memoir, part journalism — Hollars chases down strange and unusual sightings in the "flyover states," reports that run the gamut from werewolves to aliens and everything in between. In doing so, he questions the things we believe in and why. No matter what you believe, this read is quirky, curious, and fun.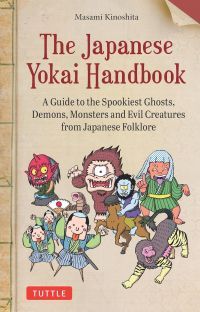 When I googled popular mythical creatures (for reasons involving my child), search results included unicorns, dragons, mermaids, the phoenix, the kraken. But within Japanese culture, folks have their yokai, a catch-all term for everything from ghosts, demons, and monsters to shapeshifters, tricksters, and other kinds of supernatural beings and mysterious phenomena. In Kinoshita's book, out this month, she documents over 100 yokai, each description accompanied by a full-color illustration.
Speaking of yokai, in Lin's forthcoming speculative memoir — also out later this month — she uses the yokai and other figures from Japanese, Taiwanese, and Okinawan legend to explore what she once saw as her own monstrousness and to tackle the question of how our fear of all that is different shapes who we are as people. Like Ocker (remember him?), I'm such a fan of how supernatural creatures can be metaphors for something else, and I love to see narratives in which the mythological is intertwined with present-day experiences. I've been looking forward to this one for a long time.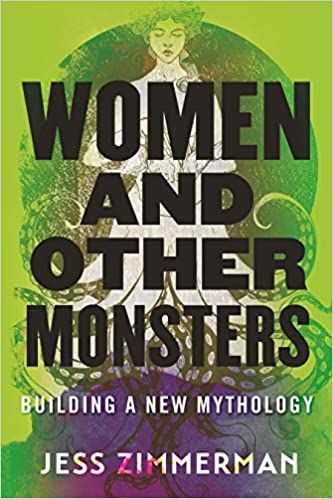 Big on monsters and metaphor? I've got even more for you. Zimmerman's book is a cultural analysis of female monsters from Greek mythology, and she uses this analysis to explore how women in our oldest stories have always been cast as monsters whenever they've dared step out of line. In this book, she presents a call for women everywhere to reclaim these stories and embrace their own monstrousness as a force for change.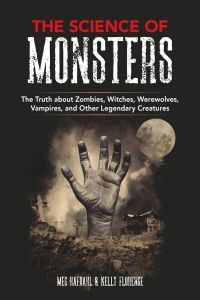 Leaving metaphor behind, the women behind the Horror Rewind podcast use science to dig into how monsters would actually operate IRL. Topics covered include the decomposition rates of zombies, real-life examples of shape-shifting, the things that cause night terrors, and more. Each presumably fictional creature is explored within the context of one of the authors' favorite horror flicks. I dig it.
Not enough monsters for ya'? How about these 100 must-read books about monsters? Or, if you'd rather start smaller, here are 10 books about cryptids and cryptozoology.