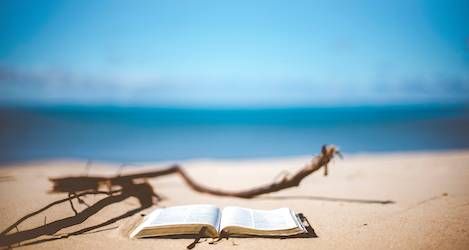 Lists
Non-Fluffy Beach Reads to Get You Ready for Summer
This content contains affiliate links. When you buy through these links, we may earn an affiliate commission.
This is a guest post from Rebecca Renner. Rebecca is an MFA candidate at Stetson University, teaches American literature and creative writing in a chill Florida beach town. While not reading, writing fiction, or blogging on beckyrenner.com, Rebecca frolics with her dog Daisy Buchanan and travels. She is finishing work on a novel. Follow her on Twitter @becky_renner.
---
As temperatures heat up and we approach the end of spring, many of us readers start shedding our layers of hygge in favor of pools, parks, and beaches. Of course, we pack a novel (or two or five) in our totes. Some of us favor books with breezy plots and laughs to match our sunny settings, but personally, that's not what I go for. The first time I read Silence of the Lambs I was sweating on a blanket by a lake, and I know I'm not the only one who prefers things sans fluff in the summer.
For those of you, like me, who crave more substantial reads even through your sunglasses, here are ten summery, satisfying books with bite: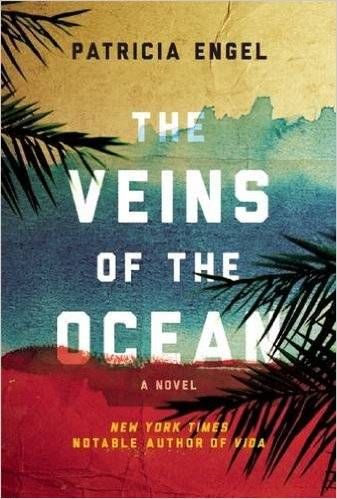 For literary lovers: After a shocking crime throws her family off-kilter, Reina Castillo, the protagonist of Patricia Engel's Veins of the Ocean, seeks healing in the Florida Keys. A dark novel in a sunny place, Engel's Veins deals with mass incarceration, animal welfare, immigration, refugees, and belonging.
For the travel buff: More than just the travel memoir on the life of a surfer, William Finnegan's Barbarian Days is a world tour of surfing that touches on history, race, class, and culture. This thrilling and detailed book won the Pulitzer Prize in 2016, and for good reason. It's tubular!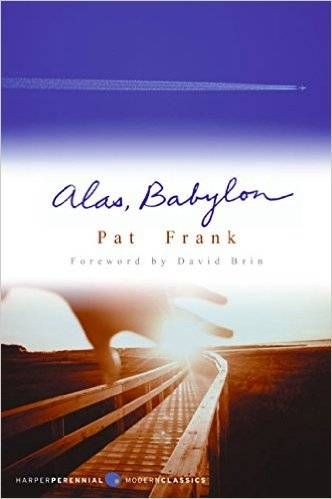 For the apocalypse enthusiast: I hadn't heard of Alas, Babylon until I decided to teach it last year. Originally published in 1959, this post-apocalyptic novel by Pat Frank begins with a nuclear war that wipes out all infrastructure in the United States. The main characters, neighbors in a Florida river town half an hour east of Orlando (and eerily close to me), work together to survive in these chillingly believable events.
For YA with a twist: If Chuck Palahniuk wrote a YA novel set on a private island in New England, this would be it. We Were Liars by E. Lockhart is a story of mystery, romance, a fire that burns down a house, and a twist that changes everything. How's that for dark and beachy?
For the historical fiction fanatic: Chantel Acevedo's The Distant Marvels tells the tale of Cuba in all its splendor and strife. Trapped by a hurricane, narrator Maria Sirena entrances her fellow captives with the saga of her family's fight during Cuba's Third War of Independence. Pick it up, and learn details of a revolution you thought you knew.
For a touch of LGBT: Elucidating the side of Jamaica that tourists don't often see, Nicole Y. Dennis-Benn writes of love and community in Here Comes the Sun. This is the seedier side of paradise, marked by the exploitation of young girls, a harsh reality that Dennis-Benn portrays without flinching.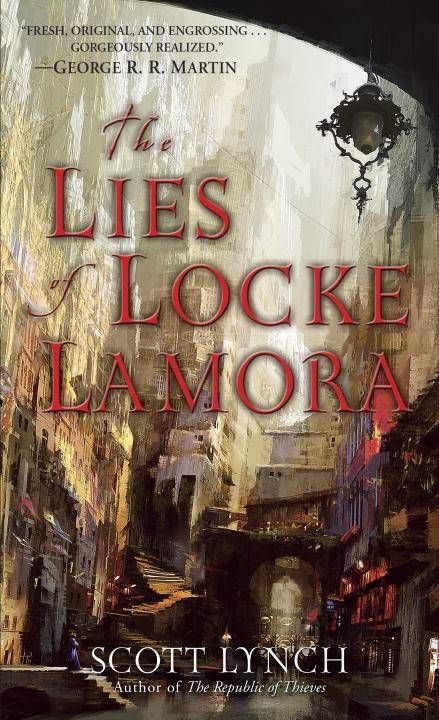 For fanciers of fantasy: Set in an island city of canals and decadence, Scott Lynch's The Lies of Locke Lamora follows a band of thieves as they become entangled in their city's sordid underworld. It's like a vacation to Venice, but with magic. And badass female gladiators fighting sharks! What more do you need?
For the science fiction aficionado: The world of Paolo Bacigalupi's dystopia The Windup Girl is bleak and squalid. Corporations run the city of Bangkok, New People are not considered human, the average person is going hungry, and calories, yes, those calories have become currency. The Windup Girl won both the Hugo and Nebula awards for best novel, and it is so descriptive, you will feel the sweat and grit.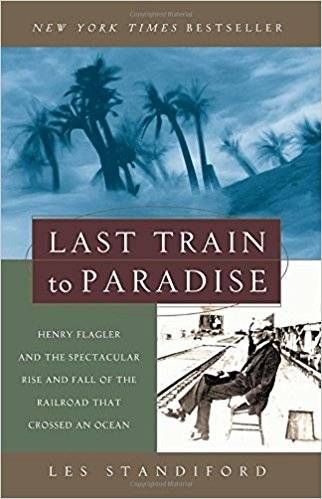 For the history geek: Last Train to Paradise by Les Standiford immortalizes the construction of Henry Flagler's Overseas Railroad from the mainland of Florida to Key West.
Dubbed "Flagler's Folly" by initial naysayers, this railroad paved the way (literally) for your vacation in the Keys.
For a little dark suspense: Lo Blacklock witnessed a woman being thrown from the deck of her cruise ship. Or did she? The Woman in Cabin 10, Ruth Ware's claustrophobic second novel, reminds the reader that deadly things can happen anywhere, even in paradise.
All of these books carry a trace of summer, but there's not a hint of fluff in sight. Even the darkest book lovers among us can find something to sink their teeth into poolside. But enough staring at the screen. Pack up your tote and your best don't-talk-to-me-I'm-reading face, and head for the water!