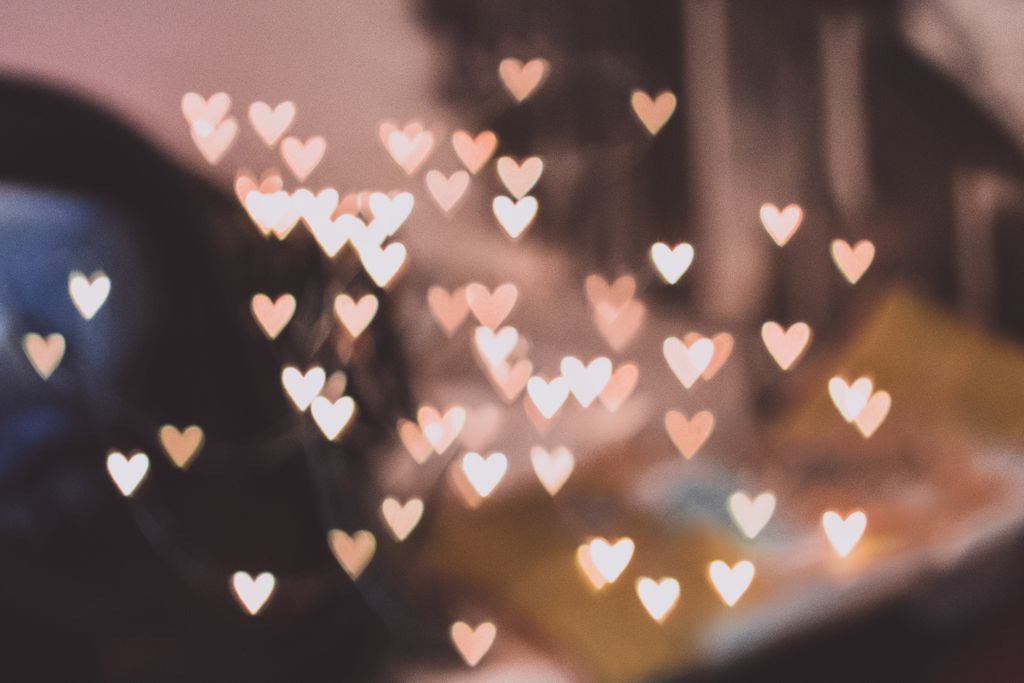 This content contains affiliate links. When you buy through these links, we may earn an affiliate commission.
Did you think 2018 was already a good year for romance novels? You haven't seen anything yet. This list will make your TBR bigger but who doesn't love that? This is just a little taste of 2019 and its new romance novels you need to TBR right this second.
Disclaimer: I only added up until July, because most of the books scheduled for August–December don't have covers, synopses or even release dates. But there is definitely more coming next year!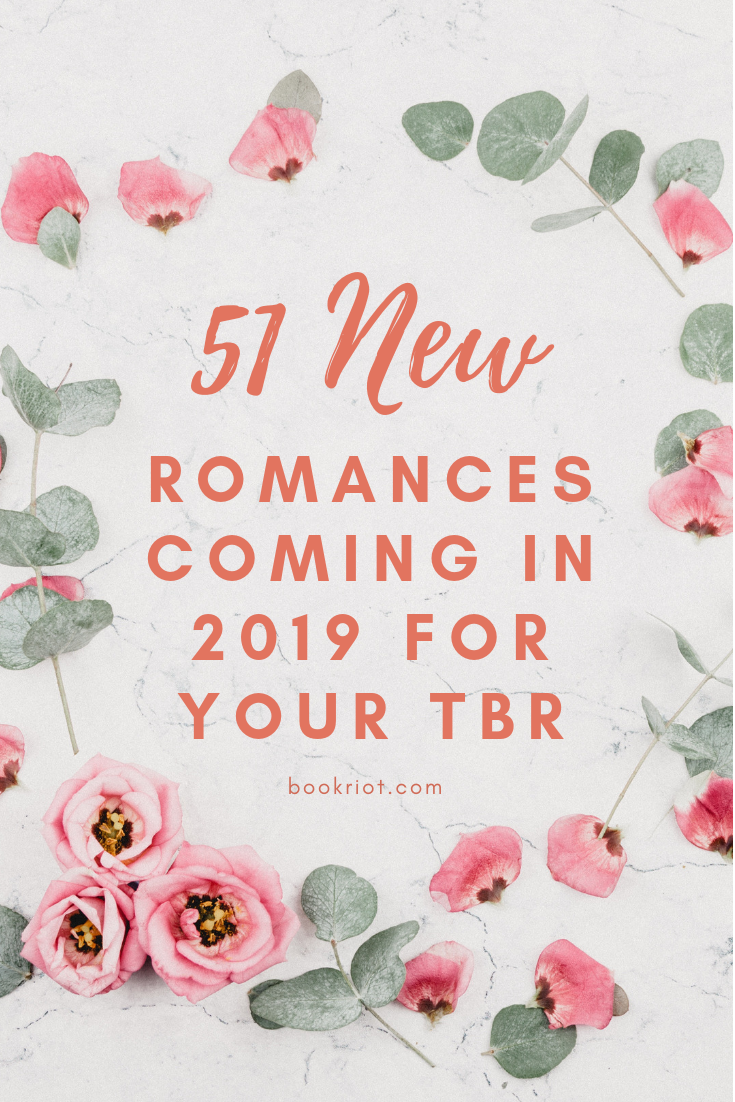 January Romance Novels
January 1 | Sourcebooks Casablanca
Captain Tess Bailey and her crew of Robin Hood–like thieves are desperate and on the run. Pursued by a vicious military general who wants them dead or alive, Tess has to decide if she can trust Shade Ganavan, a tall, dark and arrogant stranger with ambiguous motivations.
January 1| Sourcebooks Casablanca
Taryn Landry was there that awful night fourteen years ago when Long Acre changed from the name of a town to the title of a national tragedy. Everyone knows she lost her younger sister. No one knows it was her fault. Since then, psychology professor Taryn has dedicated her life's work to preventing something like that from ever happening again. Falling in love was never part of the plan…
January 1 | Harlequin Special Edition
This could not be happening. Charlotte Shields had left both that heartbreaking day and this heartbreaking man behind. Even worse, their mutual attraction is back to betray her. Especially as Dr. Rick Tyler works hard to make amends. He's got to make this move to Sweet Briar work to give his son a second chance. Will he get a second chance with Charlotte in the bargain?
January 8 | Sankofa Girl
I knew I wasn't supposed to fall in love. But I did it anyway. And now it might have cost my princess – the princess – her life.
I won't stop until I find her. But when I do, I'll need to stay away. She won't survive the scandal. There's no way I can love her and protect her. I'll have to choose one.
January 8 | Avon Impulse
While her boss the prince was busy wooing his betrothed, Likotsi had her own love affair after swiping right on a dating app. But her romance had ended in heartbreak, and now, back in NYC again, she's determined to rediscover her joy—so of course she runs into the woman who broke her heart.
January 15 | Ballantine Books
In this retelling of Jane Austen's Pride & Prejudice set in modern-day Pakistan, the five Binat sisters and their marriage-obsessed mother navigate a world where money trumps morality and double standards rule the day.
January 29 | Sourcebooks Casablanca
Eliza Herman has spent years avoiding her calling as a Descendant of Eros. After all, happily-ever-afters are a myth. But when a family crisis requires her to fill in at her family's Cupid-for-hire shop, Eliza finds herself enchanting couples under the watchful eye of her mentor, Jake Sanders.
January 29 | Forever
Gia Gallo is officially in bridesmaid hell. Stranded in New York with her best friend's wedding dress, Gia has six days to make it to Florida in time for the ceremony. And oh-so-charming best man Bennett Buchanan has taken the last available rental car. Looks like she's in for one long road trip with the sexiest – and most irritating – Southern gentleman she's ever met…
February Romance Novels
February 5 | Forever
Journey King is an expert at managing the family business. But when her father returns to Houston hell-bent on making a play for the company, Journey will do anything to stop him, even if that means going to Frank Evans for help. Frank deals in information, the dirtier the better. Rugged and rock solid, he's by far her best ally – and also the most dangerous.
February 5 | Dial Press
From #1 New York Times bestselling author Sophie Kinsella, an irresistible story of love and empowerment about a young woman with a complicated family, a handsome man who might be "the one," and an IOU that changes everything.
Listen by Kris Bryant
February 12 | Bold Strokes Books
Lily is inexplicably drawn to Hope D'Marco, Leading Note's gorgeous and brilliant founder. But falling for Hope and re-exploring her passion for music force Lily to face her past. Will she go back into hiding, or have the courage to confront the consequences of her past and present colliding?
February 18 | Carina Press
Banking heiress Ursula Nunes has lived her life on the fringes of Philadelphia's upper class. Her Jewish heritage means she's never quite been welcomed by society's elite…and her quick temper has never helped, either.
A faux engagement to the scion of the mid-Atlantic's most storied family might work to repair her rumpled reputation and gain her entrée to the life she thinks she wants…if she can ignore the way her "betrothed" makes her feel warm all over and stay focused on her goal.
February 19 | Avon Impulse
Relationships are a thing of the past for Eva Montgomery. Her current motto? You can't spell "manipulative" without man. But Eva has needs, and a one-night-stand at her best friend's wedding is the perfect way to kick off her new approach to singledom. Then a job opportunity puts her in the same city with the man she can't forget . . .
February 26 | Kensington
Janita Sanchez didn't pay much attention to the war. She was more interested in balls and potential husbands. In her small Floridian town, she still felt more Cuban than American, and whether the North or South won didn't make much of a difference to her. However, Janita's life changes forever when a man offers her a deal: spy for the Confederacy and ensure her father's release from prison.
February 26 | Forever
As a K9 handler on the Search and Protect team, Arin Siri needs to be where the action is–and right now that's investigating a trafficking operation in Hawaii. When an enemy from her past shows up bleeding, she's torn between the desire to patch Jason up or put more holes in him. Then again, the hotshot mercenary could be the person she needs to bust open her case.
Hired by Zoey Castile
February 26 | Kensington
Faith Abigail Charles has always done the right thing. So when her mother runs for mayor of New Orleans, Faith puts her law career on hold to help her win. But when tensions run high, Faith trades one kind of heat for another—in the arms of a hard-bodied stranger. He's everything a woman dreams of in a lover. So much so that her one-night stand turns into two, then three, then four . . .
February 26 | Zebra
Cassandra Benton has always survived by her wits and wiles, even working for Bow Street alongside her twin brother. When injury takes him out of commission, Cass must support the family by taking on an intriguing new case: George, Lord Northbrook, believes someone is plotting to kill his father, the Duke of Ardmore. Decades before, the duke was one of ten who formed a wager that would grant a fortune to the last survivor. But someone can't wait for nature to take its course—and George hopes a seasoned investigator like Cass can find out who.
March Romance Novels
March 4 | Carina Press
For Nesto Vasquez, moving his Afro-Caribbean food truck from New York City to the wilds of Upstate New York is a huge gamble. If it works? He'll be a big fish in a little pond. If it doesn't? He'll have to give up the hustle and return to the day job he hates. He's got six months to make it happen—the last thing he needs is a distraction.
March 26 | HQN
Ashley Ryan never doubted that her husband, Devon, was the love of her life. Even now, three years after Devon died in a car wreck while on a business trip, Ashley can't bring herself to move on. But when her girlfriends surprise her with a getaway to beautiful Catalina Cove, Louisiana, she gets the shock of her life when she encounters a man—bearded, more rugged than before, but unmistakably her Devon.
"Ray Sullivan" moved to this quiet coastal town after waking up in a hospital with amnesia. Haunted by a life he can't remember, he's built walls around his heart and a quiet life running boat tours—a life that includes no recollection of Ashley, a woman he suddenly finds himself irresistibly drawn to.
March 26 | Dafina
Adopted as a child by a tech billionaire, Wynter Bates knows nothing about her origins—or the world beyond being privileged, sheltered, and lonely. But she won't let anything stop her from investigating who she is. Especially after a high-profile scandal involving her father's past lands her on an island retreat under bodyguard Cullen Whelan's protection—in the guise of being his girlfriend . .
March 26 | Avon Romance
Delilah Swanpool, Countess of Derring, learns the hard way that her husband, "Dear Dull Derring," is a lot more interesting—and perfidious—dead than alive. It's a devil of an inheritance, but in the grand ruins of the one building Derring left her, are the seeds of her liberation. And she vows never again to place herself at the mercy of a man.
April Romance Novels
April 2 | Avon Impulse
Three Sikh-Punjabi brothers bound by tradition and love pursue the ultimate act of revenge by taking down an empire in the name of honor.
April 2 | Loveswept
Terra Ellis is a woman who knows her own mind. A successful entrepreneur, she has worked hard to cultivate an impeccable image. A tumultuous relationship with her ex-husband has reinforced her drive but it has also made her question serious relationships. After all, a busy woman has no time for romance.
That is until Terra meets the one man who sees through her facade.
April 9 | Berkley
The Cuban Revolution took everything from sugar heiress Beatriz Perez–her family, her people, her country. Recruited by the CIA to infiltrate Fidel Castro's inner circle and pulled into the dangerous world of espionage, Beatriz is consumed by her quest for revenge and her desire to reclaim the life she lost.
April 9 | Forever
Talk about an embarrassing introduction. On her first day of law school, Kailyn ran – quite literally – into the actor she crushed on as a teenager, ending with him sprawled on top of her. Mortified to discover the Daxton Hughes was also a student in her class, her embarrassment over their meet-cute quickly turned into a friendship she never expected. Of course, she never saw his betrayal coming either…
April 9 | Avon
It's the story of a publisher who wants nothing more than to print her scandalous novels and maybe keep her seditionist pamphleteer brother out of prison. She accidentally winds up falling in love with a handsome illustrator who is extremely cranky to discover he's the heir to a dukedom.
April 22 | Carina Press
​In which experienced West End actress Freddy Carlton, who's been on the stage since childhood, takes on an Austen-inspired play, scandal at a country estate, an enthusiastic search for a passion outside of acting… and the (some people might say icy*) heart of London's most feared theatre critic.
*if those people were being nice
Fumbled by Alexa Martin
April 23 | Berkley
Single-mother Poppy Patterson moved across the country when she was sixteen and pregnant to find a new normal. After years of hard work, she's built a life she loves. It may include a job at a nightclub, weekend soccer games, and more stretch marks than she anticipated, but it's all hers, and nobody can take that away. Well, except for one person.
April 23 | Gallery Books
A charming romantic comedy about three sisters who are struggling to keep the family wedding planning business afloat—all the while trying to write their own happily-ever-afters in the process.
April 30 | Avon
The Reluctant Royals series returns with a good girl searching for the life that's not too big, and not too small, and the bad boy prince who might be just right for her…
May Romance Novels
Reverb by Anna Zabo
May 6 | Carina Press
From the author's website: "It's m/f, and a take on the bodyguard trope. Mish is a pansexual cis woman. David is a queer trans man."
May 7 | Berkley
Khai Diep has no feelings. Well, he feels irritation when people move his things or contentment when ledgers balance down to the penny, but not big, important emotions—like grief. And love. He thinks he's defective. His family knows better—that his autism means he just processes emotions differently. When he steadfastly avoids relationships, his mother takes matters into her own hands and returns to Vietnam to find him the perfect bride.
May 7 | William Morrow Paperbacks
Award-winning author Sonali Dev launches a new series about the Rajes, an immigrant Indian family descended from royalty, who have built their lives in San Francisco—a compelling, heartwarming romance between two strangers from completely different worlds, and a poignant exploration of cultural assimilation, identity, and the meaning of the word home.
May 28 | Avon
In serving the wealthy power brokers of New York society, Frank Tripp has finally gained the respectability and security his own upbringing lacked. There's no issue he cannot fix…except for one: the beautiful and reckless daughter of an important client who doesn't seem to understand the word danger.
May 28 | Quercus
Tiffy urgently needs a new flat. But earning minimum wage at a quirky publishing house means that her choices are limited in London. Leon, a palliative care nurse, is more concerned with other people's welfare than his own. Along with working night shifts looking after the terminally ill, his sole focus is on raising money to fight his brother's unfair imprisonment.
Leon has a flat that he only uses 9 to 5. Tiffy works 9 to 5 and needs a place to sleep. The solution to their problems? To share a bed of course…
As Leon and Tiffy's unusual arrangement becomes a reality, they start to connect through Post-It notes left for each other around the flat.
Rebel by Beverly Jenkins
May 28 | Avon
Valinda Lacey's mission in the steamy heart of New Orleans is to help the newly emancipated community survive and flourish. But soon she discovers that here, freedom can also mean danger. When thugs destroy the school she has set up and then target her, Valinda runs for her life—and straight into the arms of Captain Drake LeVeq.
June Romance Novels
June 4 | Simon Schuster Books for Young Readers
NYU freshman Mariam Vakilian hasn't dated anyone in five months, not since her high school sweetheart Caleb broke up with her. So, when she decides to take advantage of an expiring coupon and try out a new virtual reality dating service, it's sort of a big deal.
It's an even bigger deal when it chooses as one of her three matches none other than Caleb himself. That has to be a sign, right?
June 4 | St. Martin's Griffin
First Son Alex Claremont-Diaz is the closest thing to a prince this side of the Atlantic. With his intrepid sister and the Veep's genius granddaughter, they're the White House Trio, a beautiful millennial marketing strategy for his mother, President Ellen Claremont. International socialite duties do have downsides—namely, when photos of a confrontation with his longtime nemesis Prince Henry at a royal wedding leak to the tabloids and threaten American/British relations.
June 4 | Berkley
Ayesha Shamsi has a lot going on. Her dreams of being a poet have been set aside for a teaching job so she can pay off her debts to her wealthy uncle. She lives with her boisterous Muslim family and is always being reminded that her flighty younger cousin, Hafsa, is close to rejecting her one hundredth marriage proposal. Though Ayesha is lonely, she doesn't want an arranged marriage. Then she meets Khalid who is just as smart and handsome as he is conservative and judgmental.
June 11 | Avon
Georgette Castle's family runs the best home renovation business in town, but she picked balloons instead of blueprints and they haven't taken her seriously since. Frankly, she's over it. Georgie loves planning children's birthday parties and making people laugh, just not at her own expense. She's determined to fix herself up into a Woman of the World… whatever that means.
June 11 | HarperCollins Publishers
Thirty-year-old engineer Amira Khan has set one rule for herself: no dating until her grad-school thesis is done. Nothing can distract her from completing a paper that is so good her boss will give her the promotion she deserves when she returns to work in the city. Amira leaves campus early, planning to work in the quiet basement apartment of her family's house. But she arrives home to find that her grandmother has rented the basement to . . . a barbershop quartet. Seriously? The living situation is awkward: Amira needs silence; the quartet needs to rehearse for a competition; and Duncan, the small-town baritone with the flannel shirts, is driving her up the wall.
June 11 | Berkley
At the news of her mother's death, Natalie Tan returns home. The two women hadn't spoken since Natalie left in anger seven years ago, when her mother refused to support her chosen career as a chef. Natalie is shocked to discover the vibrant neighborhood of San Francisco's Chinatown that she remembers from her childhood is fading, with businesses failing and families moving out. She's even more surprised to learn she has inherited her grandmother's restaurant.
June 18 | Berkley
Can a romcom-obssessed romantic finally experience the meet-cute she always dreamed of or will reality never compare to fiction, in this charming debut adult novel from Kerry Winfrey.
The Perfect Date by Evelyn Lozada with Holly Lonricz
June 18 | St. Martin's Griffin
Angel Gomez only wants to get through nursing school and earn enough to support her mother and her son, Jose. Her bartending job helps bring in some extra cash, and the last thing she's interested in is flirting or men in general.
June 25 | Dafina
No one turns out luscious pies and to-die-for cakes like Marvin Carter. Few outside of the family know about his baking skills, but working as a restaurant line cook is getting old fast. Now he'll do whatever it takes to win start-up money from a major cooking contest and launch his own dessert franchise. But his prime competition is making things hot for him in—and out—of the kitchen . . .
June 25 | Kensington
Six months ago, writer and bookstore owner Maddie Hanson was left at the altar. Since then, she's had zero interest in romance—despite the fact that she runs a book club full of sexy eligible bachelors. But when her latest novel is panned by an anonymous blogger who goes by the name Silver Fox—and who accuses her of knowing nothing about passion—she decides to prove her nemesis wrong by seeking a romance hero in real life . . .
July Romance Novels
July 12 | Avon
Rhiannon Hunter may have revolutionized romance in the digital world, but in real life she only swipes right on her career—and the occasional hookup. The cynical dating app creator controls her love life with a few key rules:
– Nude pics are by invitation only
– If someone stands you up, block them with extreme prejudice
– Protect your heart
July 16 | Berkley
Maddie and Theo have two things in common:
1. Alexa is their best friend
2. They hate each other

After an "oops, we made a mistake" night together, neither one can stop thinking about the other. With Alexa's wedding rapidly approaching, Maddie and Theo both share bridal party responsibilities that require more interaction with each other than they're comfortable with.
July 23 | William Morrow Paperbacks
In Zara Raheem's fresh, funny, smart debut, a young, Muslim-American woman is given three months to find the right husband or else her traditional Indian parents will find one for her–a novel with a universal story that everyone can relate to about the challenges of falling in love.
July 30 | Avon
When Lady Henrietta Sedley declares her twenty-ninth year her own, she has plans. Plans to inherit her father's business, to make her own fortune and to live her own life. But first, she has plans to experience a taste of the pleasure she'll forgo as a confirmed spinster. She does not, however, plan to find the most beautiful man she's ever seen tied up in her carriage and threatening to ruin The Year of Hattie before it's even begun.
July 30 | Dafina
Alexandrea Gale put her acting career on hold to help keep her family's bakery in business–and gave it a few eye-catching updates while she was at it. To earn money to return to New York, she puts her designs skills to work with a job renovating a once thriving local vintage theater. But Alexandrea didn't bargain on the owner's business-minded grandson fighting her every step of the way–or proving so unexpectedly irresistible…
Which romance books are you excited to come out?