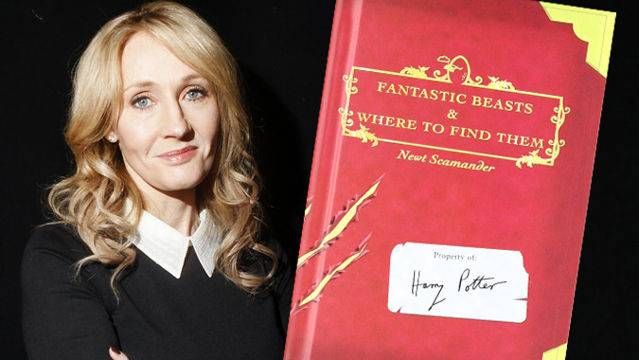 News
New Details About JK Rowling's New Wizarding World Trilogy
In a New York Times profile from this weekend, new Time Warner CEO Kevin Tsujihara dropped a few new details about JK Rowling's new movie franchise, which will star Newt Scamander, best known from the Harry Potter series as the author of Fantastic Beast and Where to Find Them.
In the profile, Tsujihara reveals three things we didn't know before:
1. Rowling is writing the series as a trilogy.
2. The series will begin in New York.
3. The series will take place seven decades before the events of the Harry Potter series.
There was also one other phrase in the profile that, while not exactly firm information, does say something about the series: the films are described as "megamovies."
A wide-scale, globe-trotting magical creature hunting Rowling franchise? This is starting to sound really interesting. One things about the Harry Potter series is that the wizarding world it describes always seemed claustrophobic: shoved into corners and crevices of "our" world. This new franchise looks like it will broaden the scope of Rowling's world. We definitely know she has the imagination to fill it.
The rest of the profile is pretty interesting as well, though it focuses on Warner Brothers, Tsujihara, and the state of the movie business. Read the full profile here.