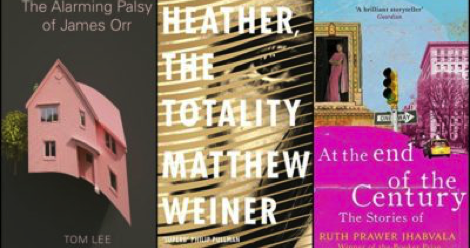 Fiction
Exciting New Books Out In The UK This November
This content contains affiliate links. When you buy through these links, we may earn an affiliate commission.
November is a bumper months for books with many buzzed about titles like Man Booker shortlisted Ali Smith's new novel, Winter, and Celeste Ng's Little Fires Everywhere being published in the UK. I have narrowed the best 10 books out this month with this eclectic list of books which includes magical realism, love story, chilling dystopia, and existential dread. Something for everyone indeed!
I couldn't flip the pages fast enough while reading this staggering debut. The creator of the hit show Mad Men brings us a dark, ominous noir about the fickleness of the social order and class divides. The Breakstone family have a perfect lavish life in Manhattan, molded around their disarmingly charming daughter, Heather. Heather is the cynosure of all eyes wherever she goes, something her parents secretly credit themselves for. However, an unwelcome addition to Heather's admirers threatens to unravel the facade the family has so carefully preserved for many years. A brutally incisive novel about bourgeois anxiety and a dark comedy about the genteel and sophistication of upper class vs our primal instincts. This book has already shot up to my top 5 books of the year.
Gnomon by Nick Harkaway
This sprawling epic with shades of 1984 might take you a couple of weeks to read but it is totally worth it! Set in future Britain in a world of ubiquitous surveillance, everyone in this dystopian world can see, hear or vote on anything—a regulated directed democracy…or is it? After a cult novelist, Diana Hunter, dies in custody, detective Mielikki Neith must trawl through Diana's life story to see the events that led up to this tragedy. Neith is a staunch supporter of this system but as she digs deeper, the sham of this "free system" reveals itself. This is a hallucinatory romp with a bevy of eccentric characters including a banker who is pursued by a shark that swallows Fortune 500 companies, a refugee grandfather turned games designer who must remember how to walk through walls or be burned alive by fascists, and a sociopath who falls backwards through time in order to commit a murder. Bizarre yet timely, Gnomon is a puzzle box of mind-bending proportions.
Han Kang is one of my favourite writers so it goes without saying that this book was among my most anticipated of the year and I was relieved to not be disappointed. Tonally, it's a lot more personal and subtle than her previous works. Part memoir and part essay cum prose, this incandescent book is a study of all things white. Han talks about the sister she never met, who was born and died prematurely. She grew up in the shadow of her lingering presence and what was to be an indelible loss to her parents. Evocative and beautifully laconic, this book is about belonging, grief, and the sensory experience of being alive.
James Orr has a perfect life. He is a diligent employee, a loving family man, and a considerate neighbor. One day he wakes up to find half of his face frozen into a grotesque mask. He is diagnosed with Bell's Palsy, a common enough but unpredictable condition which requires him to sign off from work for as long as it takes for him to recover. For someone as vain and pompous about his importance in his house and society, James is taken aback when he realizes that he might not be as indispensable as he once thought. Now temporarily unemployed with infinite solitary hours, his mind and eventually life soon starts to unravel. This book reads like an insidious suburban nightmare, pared down to its bare essentials. A highly controlled and expert commentary on the fickleness of our modern life.
Norma by Sofi Oksanen
When Anita Naakka jumps in front of an oncoming train, her daughter, Norma, is left alone with the secret they have spent their lives hiding: Norma has supernatural hair, sensitive to the slightest changes in her mood and the moods of those around her, moving of its own accord, corkscrewing when danger is near. And so it is her hair that alerts her, while she talks with a strange man at her mother's funeral, that her mother may not have taken her own life. Set in present-day Helsinki, this enchanting feminist novel focuses on exploitation of women and their beauty with keen perceptiveness. Relying on magical realism, this disturbing family drama raises thought-provoking questions about beauty standards and fertility.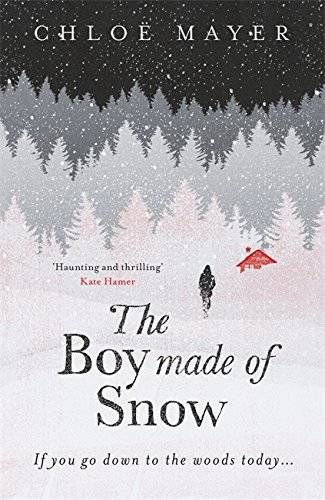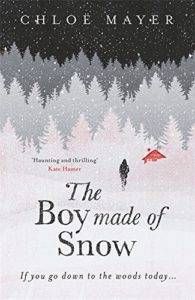 Set in a rural English village during the Second World War, this is a promising debut. The plot revolves around Annabel, whose husband is away fighting the war, and her son, Daniel. They befriend Hans, a German PoW consigned to a nearby farm. Soon their life is changed in irrevocable, devastating ways. Daniel is obsessed with fairy tales, something underscored by the fact that every new chapter of the book starts with a quote from a famous fairy-tale, and the writer interestingly juxtaposes the stark reality of war with the fictional world. Annabelle's struggle with motherhood is depicted with delicacy and the story shines a light on how issues like postpartum depression and PTSD went unrecognized and unacknowledged for the longest time, and their impact on individuals.
This is the much-awaited prequel to Alice's Practical Magic, which was made into a movie starring Nicole Kidman and Sandra Bullock. In this book we get to know the three siblings of the Owens family—Frances, Jet, and their brother, Vincent. Their mother always knew they had unique powers and to protect them from harm's away she set some rules of magic, the most important of which is to never fall in love. But when the children visit their Aunt Isabelle in Massachusetts they uncover family secrets and find shocking things about themselves. This bewitching novel combines coming of age story, love story and a fantasy into a thoroughly entertaining page-turner. Now let's hope we see a screen adaptation of this soon!
In her follow up novel after the National Book Award winner Salvage the Bones, Ward weaves a profoundly American road novel. Jojo is a 13 year kid whose understanding of everything from parenthood to manhood is complicated because of his dysfunctional family. His black mom, Leonie, is a drug addict and Michael, his white dad, was sent to the State Penitentiary. Jojo is a resilient, precocious boy who is forced to parent his 3 year old sister in the absence of any capable guardians. Leonie's trip with her two children and drug-addled best friend to pick up Michael from prison forms the crux of the plot. Lyrical, heartbreaking and shrewd, this book could not be more timely. With appearance by two ghosts looking for redemption, the story reads both like a Southern gothic and a provocative commentary on urgent issues like racial injustice, fractured families and poverty.
Over the course of her glittering literary career, the Booker prize-winning Ruth Prawer Jhabvala wrote some of the most wonderful novels of the twentieth century and screenplays to some of the most beloved films—but she was also a master of the short story form. This stunning new collection showcases her astonishing storytelling power. With an introduction by Anita Desai, this collection features the best stories from her previously published volumes of stories. Multi-layered, probing and vibrant, this collection is a literary treat!
Cuz by Danielle S. Allen
A Harvard professor narrates a harrowing story of racial injustice and abuse of power in this powerful memoir. Danielle's beloved cousin Michael, a gifted young man who dreamed of being a firefighter and a writer, was tried at fifteen as an adult for an attempted carjacking and then sentenced to 13 years imprisonment. He was released eventually, only to be murdered three years later. Boldly analytical and also heartbreakingly personal, this is an eye-opening critique of mass incarceration. The proliferating gang warfare and the terrible consequences of the subsequent War on Drugs are presented in rational, objective terms. This is a timely book about the prevalent narcotics and street gangs culture, economically disenfranchisement, and America's broken judicial system.