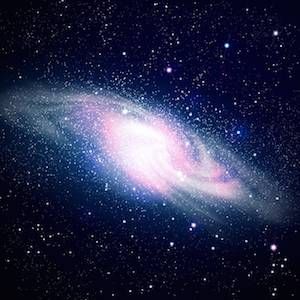 Nonfiction
Nerds in Space: My Favorite Books About Life, the Universe, and Everything
While we at the Riot take some time off to rest and catch up on our reading, we're re-running some of our favorite posts from the last several months. Enjoy our highlight reel, and we'll be back with new stuff on Monday, January 5th.
This post originally ran August 18, 2014.
_________________________
The main character of my third book, About a Girl, is an eighteen-year-old genius who's an aspiring astronomer, and since I'm none of those things (well, maybe one of them) my writing process involved a lot of research. Happily, you don't have to be a math whiz to unlock the secrets of the cosmos—you just have to be able to read. Here are a handful of the best books on cosmology I found while I was researching, presented in no particular order.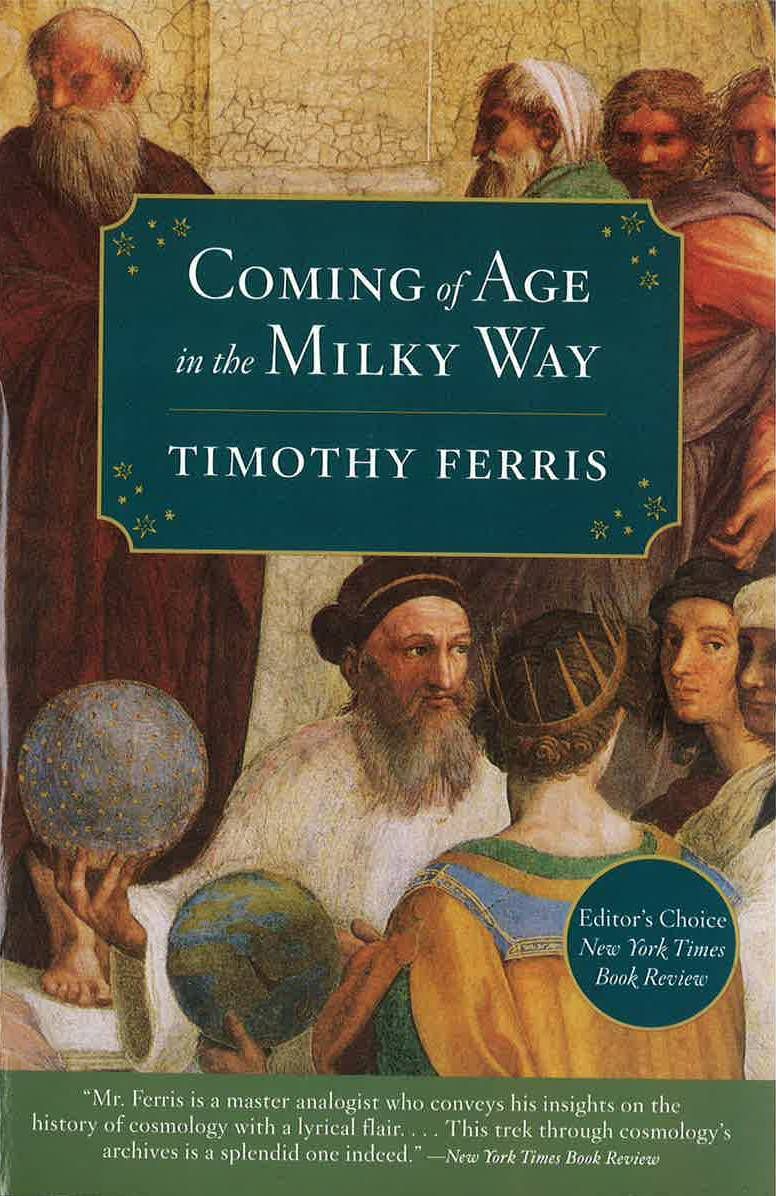 Coming of Age in the Milky Way, by Timothy Ferris: Ferris (NOT the four-hour workweek guy!) is hands-down one of my favorite science writers—scratch that, one of my favorite writers, period—of all time, and his books on cosmology are some of the funniest, sharpest, and most beautifully-written titles you'll ever have the pleasure of coming across. Coming of Age in the Milky Way is a soup-to-nuts tour of the history of cosmology, and while it deftly presents every major breakthrough in the field from Copernicus to cosmic background radiation, its real snare is Ferris's unerring knack for ferreting out and neatly weaving in every weird, hilarious, or startling fact about the people behind the history of our study of the cosmos. (You might have known about Tycho Brahe's drunk elk, but I bet you didn't know Kepler's mom was nearly burned at the stake for "spiking people's drinks with psychedelic drugs.") Funny, profound, and immensely readable, Coming of Age in the Milky Way is a near-perfect introduction to the majesty of the universe and the people who have helped us understand it. Ferris's The Whole Shebang is another gem; though it doesn't cover the more recent discoveries in cosmology, it gets a little more in-depth into the science than Coming of Age in the Milky Way.
Trespassing on Einstein's Lawn: A Father, A Daughter, the Meaning of Nothing, and the Beginning of Everything, by Amanda Gefter: Amanda Gefter grew up talking the mysteries of physics at the dinner table with her brilliant father. When she learned about a conference dedicated to their hero, the legendary physicist John Wheeler, twenty-one-year-old Gefter realized that journalists would have unlimited access to the conference—and might even be able to talk to the great man himself. Not a journalist? Not a problem. Faking her credentials, Gefter snuck herself and her father into the symposium—and unwittingly embarked on a prestigious and far-ranging career that would bring her into contact with the biggest names and ideas in the field. Equal parts memoir and science writing, Trespassing on Einstein's Lawn is both the story of how Gefter became a journalist (spoiler: it's hilarious, inspiring, and totally awesome) and a profound, in-depth look at the very nature of reality, from quantum mechanics to multiverses.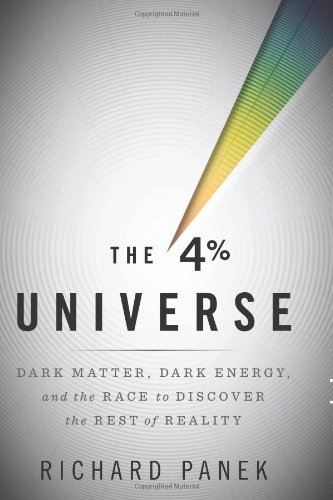 The 4% Universe: Dark Matter, Dark Energy, and the Race to Discover the Rest of Reality, by Richard Panek: Turns out writers have nothing on astronomers when it comes to back-stabbing, back-room dealing, Machiavellian machinations, bitter rivalries, and desperate competition for the chance to make it very big (and very rich). We know that visible matter only accounts for about four percent of our universe; the thing is, we have absolutely no idea what makes up the rest. The 4% Universe is the wild, dramatic, and fascinating story of the scientists who discovered the stuff we know nothing about—dark matter and dark energy—and the race for results that led to the 2011 Nobel Prize in Physics. As much about the behind-the-scenes maneuvering (betrayals! intrigue! lies! secrets!) as it is the science, it's a vivid and highly readable account of the discoveries themselves and the scientists who made them.
Big Bang: The Origin of the Universe, by Simon Singh: Big Bang is a clear and accessible history of the Big Bang theory—an idea we take for granted now, but that has a long, complicated, and fascinating history. Singh has a knack for breaking down hugely complex ideas into manageable chunks—each chapter even features a summary of its key concepts—and he's a witty and engaging writer who, like Ferris, loves to spice up the ideas he presents with details about the people who developed them. Big Bang is a great starting place for readers just dipping their toes into the secrets of the universe.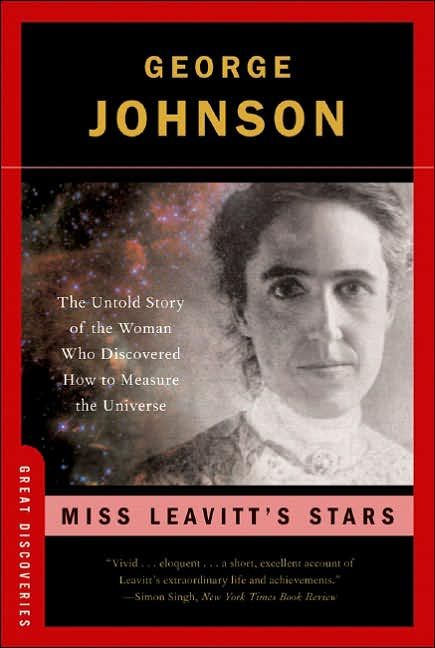 Miss Leavitt's Stars, by George Johnson: Few people know that the person who first discovered how to measure the universe was a woman named Henrietta Leavitt, who worked (along with a handful of other women, including Annie Jump Cannon, who designed the spectra classification system astronomers use today) as a human "computer" in the Harvard Observatory in the early twentieth century. No more famous in her time than she is in ours, Leavitt is a difficult subject for a biographer, but Johnson spins the few known facts about this quiet, extraordinary woman—who worked for years for the equivalent of the minimum wage—into the story of one of the most significant discoveries in astronomy.
Men, Monsters, and the Modern Universe, by George Lovi and Wil Tirion: And now, for something completely different. If you are both a mythology and an astronomy dork, this book will change your life: it's a reprint of the star chart engravings from Alexander Jamieson's beautiful1822 A Celestial Atlas, with annotations exploring the mythology and history behind each of the constellations, PLUS modern-day seasonal starfinding charts and a bright star atlas. I know. You're welcome. It's out of print but easy to track down.
____________________
Follow us on Tumblr for for book recs, literary talk, and the occasional pic of a puppy reading.