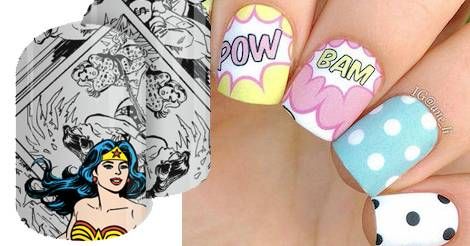 This content contains affiliate links. When you buy through these links, we may earn an affiliate commission.
If you're a fan of nail art but aren't in the .01% of the population who can paint an elaborate scene on a tiny fingernail, nail decals and wraps are the perfect solution. Plus, massive time saver. So if you've been pinning all those gorgeous nail art designs as wishful pins on Pinterest these are for you! I personally think they're perfect to use as an accent nail with a superhero or villain on it depending on my mood.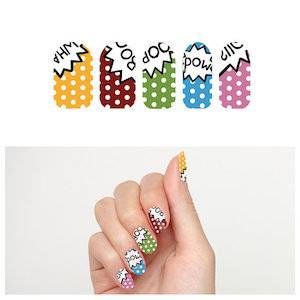 While I actually am able to paint a tiny scene on my fingernail there is no way I could ever paint text in any way that would be readable. And what's more comic book than action words? So for some Pow! and Bam! there's Tattify Pop Art Nail Wraps in bold colors.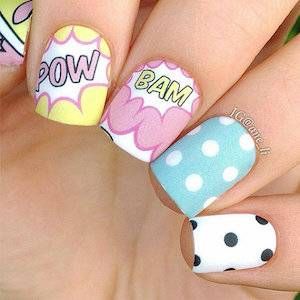 And It'sPersonail Comic Nail Polish Art in pastel colors.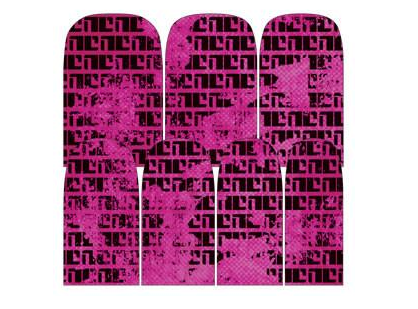 For my non-compliant friends Espionage Cosmetics has Bitch Planet nail wraps. The bad news is they seem to no longer sell the non-compliant wraps on their own. The good news is that if you also love Jaws you can get the Mama Shark bundle which has them. I may be non-compliant but I'm willing to comply with buying this bundle to get those kick-ass nail wraps.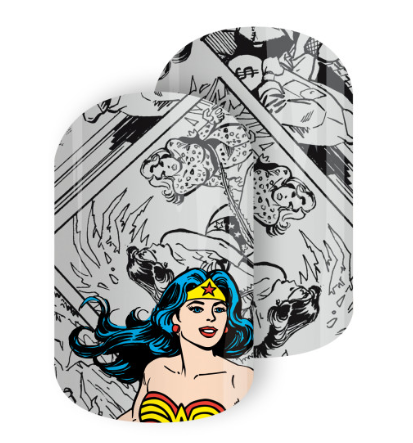 Can't get enough Wonder Woman? These Save The World nail wraps at Jamberry are pretty amazing. I love the contrast of black and white comic art background with Wonder Woman in color front and center–as she should always be.
Jamberry also has Soldier On Captain America nail decals. (Sorry, he's sans beard–but still looks hot.)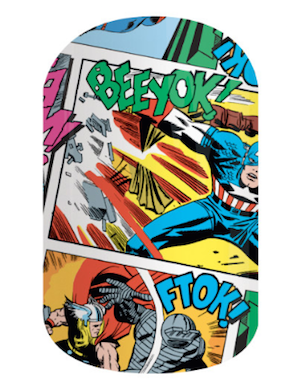 And a Marvel Your Hero collection with awesome colorful fighting panels perfect for fighting Nazis.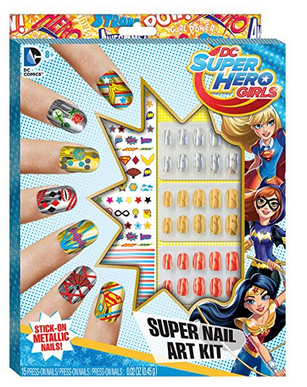 If you want more creative control there's mix-n-match stickers: DC Superhero Girls Super Nail Art Kit.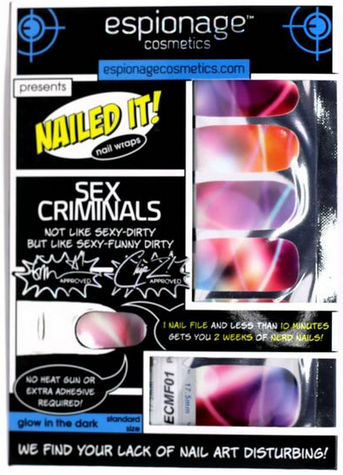 Are you a fan of Sex Criminals and I'm going to say the background of '80s studio portraits? If you answered "yes and yes" then these Sex Criminal Nail Art are perfect! Bonus, they glow in the dark! They're listed as "retiring soon" though so if you love them chop-chop.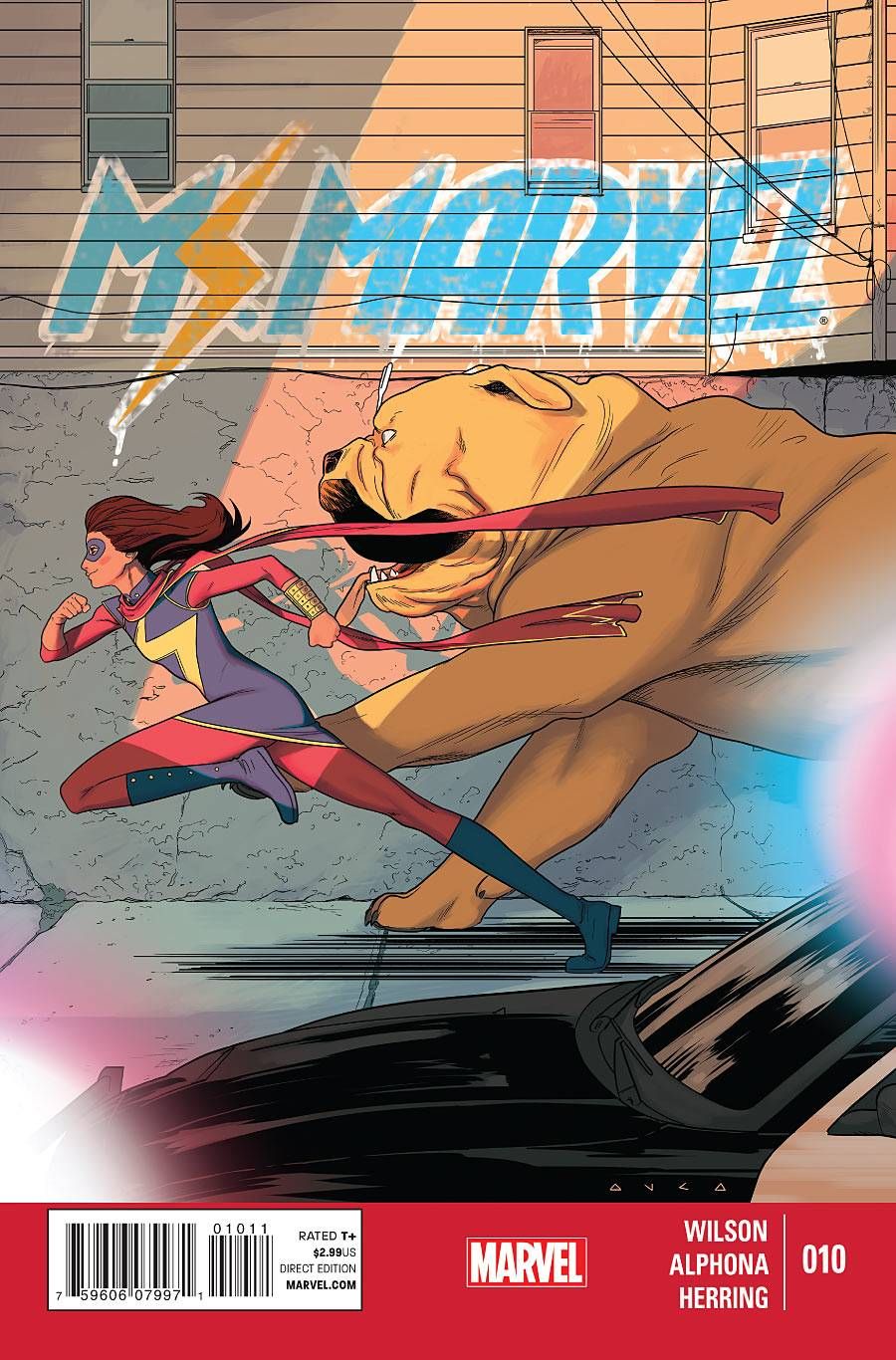 Now if these awesome companies need some help coming up with their future lines I have some fabulous suggestions! Let's start with Ms. Marvel's Kamala Khan because we can never have too many awesome female heroes. And the design could be something really creative like Khan on the ring finger nail and her arm outstretches through the middle and index finger. The other nails would be the lightning bolt design.
And this idea train is just getting started! Paper Girls has fantastic art and coloring and would be another great set. Especially, if it was the '80s inspired parts of the comic. Or space-y futuristic designs!
I'd also love to have a Kim & Kim set. I feel like I haven't lived until I can give someone the bird with Kim and/or Kim on my nail. Plus, think of the awesome nail art that can be designed using their guitars, space van, and punk outfits!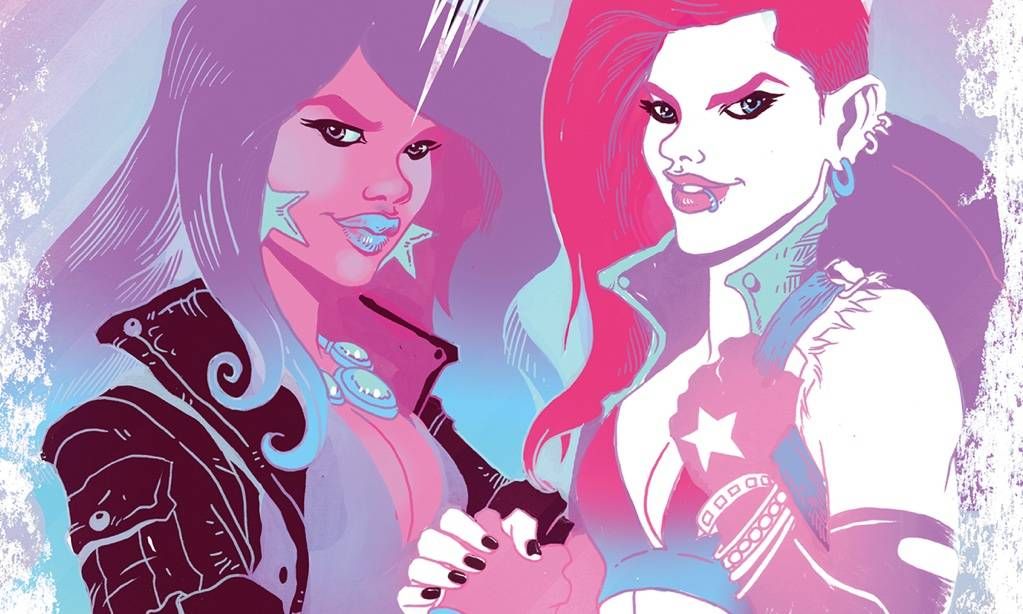 The comic industry really should unite with the nail art world and start creating more awesome comic nail art decals and wraps. Ooh, imagine if your comic came with the option to buy matching nail art?! Okay, seriously who do I need to talk to about making this happen?
Save
Save
Save
Save
Save
Save
Save
Save
Save
Save