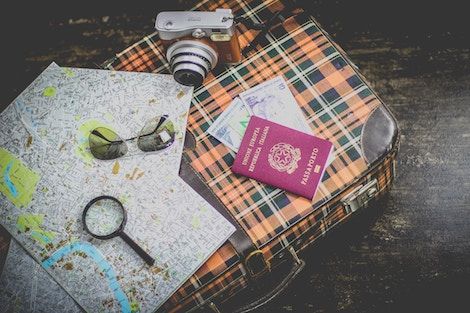 This content contains affiliate links. When you buy through these links, we may earn an affiliate commission.
Mystery elements form the backbone of many a manga premise. Who are the protagonist's parents? Where is the treasure they're hunting? Who murdered their beloved teacher? But while mystery elements are nice and all, they're not quite as the same as an actual mystery manga.
There have been manga adaptations of existing properties—such as Sherlock—but let's look at original Japanese properties. After all, I think it's interesting to delve into how other countries handle the genre, especially in a different medium from novels. Since this is manga we're talking about, we can probably expect some genre-bending and unusual premises. So, let's begin.
Arisa by Natsumi Ando
Who's shocked there's a mystery series involving twins? Raise your hands! It turns out this staple trope is popular on both sides of the Pacific. In this manga, Tsubasa envies her popular twin sister. Everyone loves Arisa. She, on the other hand, is called the Demon Princess. But when Arisa attempts suicide, Tsubasa discovers her sister's life isn't so perfect after all. So what does she do? She impersonates her sister at school in the hopes of uncovering the truth. Seems legit. We tend to expect shojo manga to have a strong romantic element and while that is present, this series truly focuses on the relationship between the sisters. How refreshing.
A long-running mystery manga, Case Closed follows a teen amateur detective who, while investigating a crime syndicate, finds himself transformed into a child. A peril of the job, I guess. Of course, he wants to find out who did this to him and reverse his condition, but that doesn't mean he can't still help the police with various unsolved cases like before. Yes, I know it sounds ridiculous, but go with it. There's a reason why this detective manga is a top bestselling series.
Bungo Stray Dogs by Kafka Asagiri and Sango Harukawa
If you're looking for something a little different, this series features a detective agency made up of individuals with supernatural powers. And if you're a literary nerd, you'll want to check this series out. Many of the characters are named after famous writers or literary characters. Bet you never thought you'd read a manga featuring people named after Mark Twain and Edgar Allan Poe.
Another by Yukito Ayatsuji
Horror manga and mystery manga often overlap, and Another is a good example. Originally a light novel that's been adapted into both a manga and anime, the plot hinges on a cursed class haunted by a vengeful spirit. The class has instituted a number of defenses to avert the curse, but those efforts go awry when a transfer student—unaware of the special conditions—inadvertently negates the countermeasures. Now, he must spearhead the investigation to uncover the cause of the curse before all of his classmates die in painful, terrible ways.
MPD Psycho by Eiji Otsuka and Shou Tajima
If you want your mystery manga to be brutal and disturbing, look no further than MPD Psycho. In fact, Takashi Miike—known for his brutal and disturbing filmography—directed a TV miniseries based on this series. The story opens with a detective working on a serial killer case. Unfortunately, the serial killer takes an interest in him and kickstarts a chain of twisted events that lead to madness, murder, and imprisonment. In case you're wondering: Yes, the MPD of the title does refer to dissociative identity disorder.
Bloody Monday by Ryou Ryumon and Kouji Megumi
Japan loves its hacker. They figure prominently in lots of manga, mystery or not. In this series, a teen hacker utilizes his formidable skills when his father is framed for murder. Too bad for him, there's more at stake than his father's good name. A terrorist organization plans to kill millions of people. Now, the hacker and his friends must stop them before it happens. And here we thought high school was tough enough on its own.
The younger brother of a famous detective who disappeared without a trace, high school student Ayumu has followed in his sibling's footsteps. The main difference is that Ayumu's investigations revolve around the "Blade Children," the only clue as to his brother's possible whereabouts. What are the Blade Children, you might ask? They're cursed children with cat-like eyes who are missing their seventh rib bone. Talk about a mystery.
A romance manga with mystery elements? Or a mystery manga with romance elements? You decide. When Teru's older brother died, she became the only surviving member of her family. Her only form of support lays with a cell phone left behind by her brother. The cell phone connects her to Daisy, a mysterious figure that acts like a cyber guardian angel. But as she gets closer to the truth of Daisy's identity, she must contend with another issue: whether Daisy is responsible for her older brother's death.
Doubt by Yoshiki Tonogai
A classic closed-room mystery, Doubt explores what happens when a mobile game becomes real life. The manga begins with a cell phone game called Rabbit Doubt, where players are rabbits that must figure out who the wolf in their midst is before they are killed. Now, imagine how that game would play out offline. Remember Assassins, that ice-breaking game you might have played in college? It's like that except you actually die here.
Pluto by Naoki Urasawa
When people think of mystery manga that Urasawa has written, many will likely think of Monster. I wanted to highlight a different series of his. Pluto reimagines Osamu Tezuka's classic manga, Astro Boy, as a futuristic thriller. In Pluto, robots can pass for human and in fact live among them—getting married, raising children, and working regular jobs. Then a serial killer embarks on a quest to murder the seven greatest robots in the world. Enter Detective Gesicht, who's been assigned to investigate the murders. There's just one catch. He's also one of the targets.
---
Read any of these mystery manga series? What did you think? And if you're looking for non-mystery manga, be sure to check out this list of 50 best manga to read!