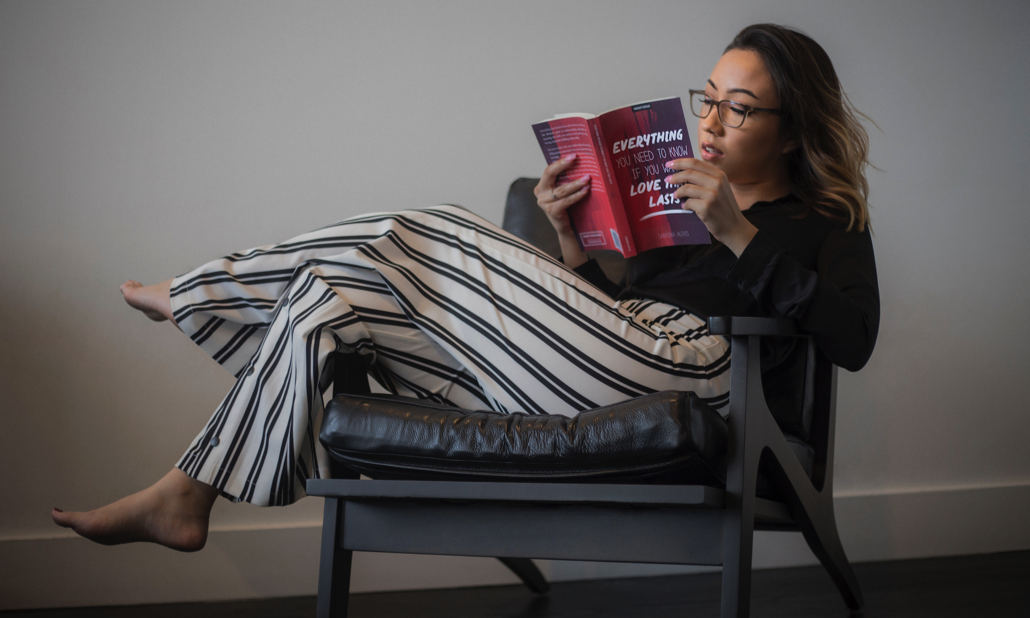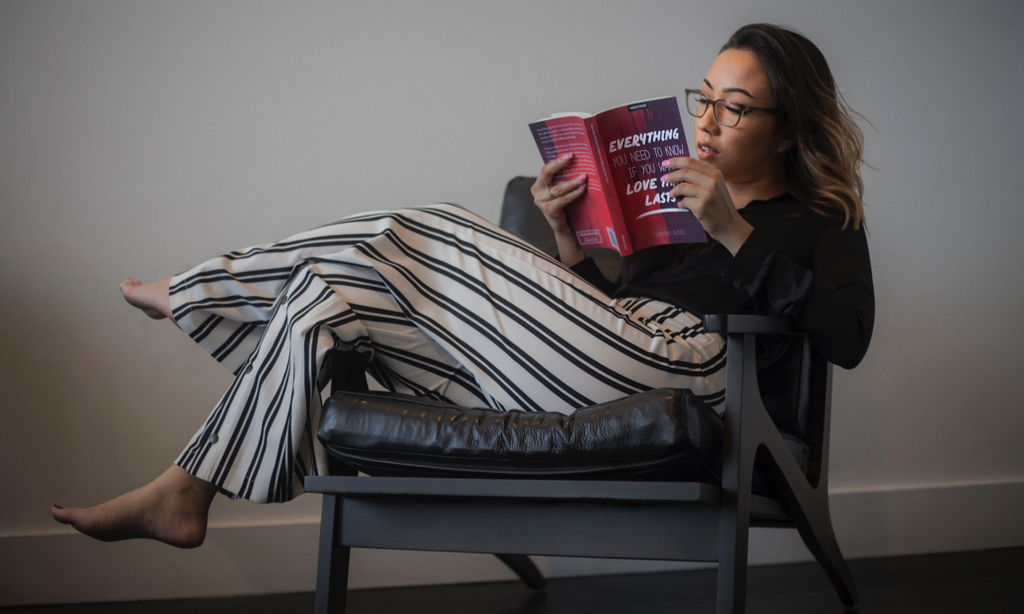 Lists
Must-Read April New Releases
This content contains affiliate links. When you buy through these links, we may earn an affiliate commission.
Wishlist upcoming releases you're dying to read. Get exclusive podcasts and newsletters. Enter to win swag. Do it all when you join Insiders. Subscribe to Book Riot Insiders!

---
Never fear, our contributors are here to topple your To-Be-Read stacks with their April new releases recommendations! Whether we've read them and can't wait to see them on the shelves, or we've heard tell of their excellence in the book world and have been (not-so) patiently waiting to get our hot little hands on them, these are the new titles we're watching our libraries and bookstores for this month.
What books are you looking forward to in April? Let us know in the comments below!
Liberty Hardy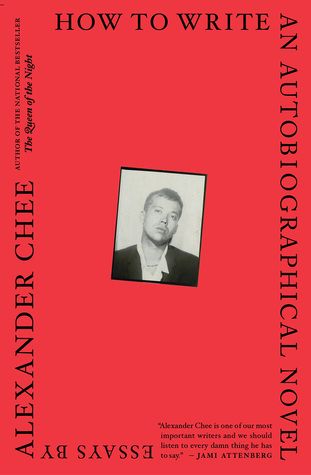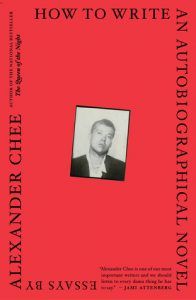 How To Write an Autobiographical Novel: Essays by Alexander Chee (April 24, HMH): While I am a devoted fan of Chee's two previous books, which were fantastic novels, it must be said that his nonfiction is even better. He is such a smart, considerate writer that pretty much everything he writes is wonderful. This is a magnificent collection of essays, ranging in subject from his identity as a gay man, his identity as a Korean American, his father, past jobs, his writing, the government, and more. They are thoughtful and moving pieces of work. Forgive me if I sound like a fangirl, but that's exactly what I am. And you will be too after you read this book!
Patricia Elzie-Tuttle
Dread Nation by Justina Ireland (April 3, Balzer + Bray): I received an advanced copy of this book and I absolutely devoured it. I'm counting the days until it comes out so I can purchase copies for multiple readers in my life. Sparked by the idea of Pride & Prejudice and Zombies, Justina Ireland thought that the real people who would be fighting the zombies would be the handmaidens and staff. Dread Nation takes this idea to the end of the Civil War in the U.S., where special schools are set up to train Native Americans and "freed" Blacks in zombie-killing so they can be hired on by the rich to protect their homes (and still serve the tea). Readers are quick to learn there is something much more treacherous than the zombies afoot.
Dana Lee
Every Other Weekend by Zulema Renee Summerfield (April 17, Little, Brown and Company): Every Other Weekend is a charming coming-of-age story told from the perspective of Nenny, a slightly neurotic 8-year-old who finds herself splitting time between her dad's run-down apartment and her mom and step-dad's house. I love how Nenny sees and interprets the world and how she makes sense of all the adults dealing with their adult problems. Summerfield captures all the bigness of a young kid's everyday life: how everything means so much; how you wish for the parents you think you should have and how most of the time, they're not that. I just had a real moment with this book, I mean there's a lovable stray dog, a mean nun at Catholic school, and it all takes place in the late '80s. My excitement level for this book: Liz Lemon high-fiving a million angels.
Cecilia Lyra
The Female Persuasion by Meg Wolitzer (April 3, Penguin Publishing Group): I am a huge Meg Wolitzer fan—and for good reason. Her novels never disappoint: they are witty, layered, insightful, and unputdownable. Meg's new novel follows two women: Greer and Faith, Mentee and Mentor. It tackles the themes of womanhood and ambition—a combination that, not too long ago, would've been viewed by our society as an oxymoron. I can't wait to read it!
Jamie Canaves
The Trauma Cleaner: One Woman's Extraordinary Life in the Business of Death, Decay, and Disaster by Sarah Krasnostein (April 10, St. Martin's Press): An excellent biography that has left me feeling like I'll never be able to do justice to Sandra Pankhurst or Sarah Krasnostein in a review other than to say I am certain the world needs more people like both these women. Pankhurst has had a difficult life filled with abuse and more experiences than a large group of people combined have probably had. Currently she's a trauma cleaner who goes into people's home, whether because of death or hoarding or myriad reasons, and is tasked with bringing some kind of order back into the home. While I picked this book up because of a fascination with the job, it was immediately replaced with a fascination with Pankhurst, a woman who spends her life bringing order and kindness into places that haven't seen much of either, in some cases, for some time.
Elisa Shoenberger
Circe by Madeline Miller (April 10, Little, Brown and Company): Song of Achilles broke me. Haunting and beautiful. I'll never look at Achilles and Patroclus in the same way again. Generally, I can't seem to get enough of modern re-tellings of myths, but I think Song of Achilles is one of the best. I can't wait to see what Miller can do with Circe and presumably Odysseus. It's time for some rehabilitation of Circe.
Lacey deShazo
Love and Other Words by Christina Lauren (April 10, Gallery Books): I love writing duo Christina Lauren and their romance novels. However, I was a little worried that since this title has been marketed as their first "women's fiction" book it wouldn't be as romantic as the others. I'm happy to say I was wrong, y'all! This book absolutely cracked me open. It's about the reunion of two best more-than-friends who haven't spoken in years. It also has alternating POV, and there's a mysterious element involved that makes it quite a page turner. I kept picturing Elliot as actor John Patrick Amedori, which was really satisfying. Pick this one up if you want to cry all the happy, longing tears.
Kate Krug
Picture Us in the Light by Kelly Loy Gilbert (April 10, Disney Hyperion): I honestly haven't shut up about this book since I read it back in January and I'm so happy that everyone will have access to this heart wrenching story. This is the story of Danny Cheng and his Chinese immigrant family. Danny is a senior, a talented artist, and set on attending RISD in the fall. One day he finds a box hidden away in the closet and the contents reveal a long-held family secret. There's so much more to this book that I don't want to give away—just pick it up (grab some tissues, first) and picture yourself in the light.
Priya Sridhar
Leah on the Offbeat by Becky Albertalli (April 24, HarperCollins/Balzer + Bray): This is a companion, or sequel, to Simon vs. the Homo Sapiens Agenda, about Simon's best friend. Leah is shy and in the closet, mostly. Her mother knows she is bisexual but her friends don't. Then they start to drift apart. I know I want to pick up this book before even reading Simon.
Adiba Jaigirdar
The Summer of Jordi Perez by Amy Spalding (April 3, Sky Pony Press): This is an absolutely adorable book about a young fashion-forward girl called Abby who has just landed a summer internship her favourite boutique. Unexpectedly, she ends up crushing on the other intern, Jordi, who she's also competing with for an end-of-summer job. The Summer of Jordi Perez is a wonderfully funny and lighthearted book that is ultimately about a girl trying to figure out her first love, along with herself!
Kim Ukura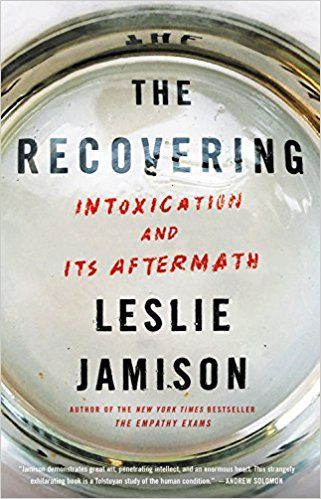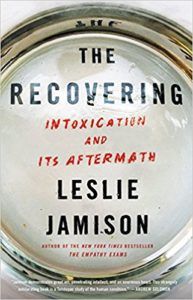 The Recovering by Leslie Jamison (April 3, Little, Brown): I absolutely adored Leslie Jamison's last book, a collection of essays called The Empathy Exams. It was one of those books that just bent my brain and made me think about the world in a new way. In The Recovering, Jamison takes a more personal topic—her own battle with alcoholism—and partners it with an exploration of addiction stories and the recovery movement. This one is getting a lot of buzz already, and I just can't wait to dig in.
Emily Martin
My Lady's Choosing: An Interactive Romance Novel by Kitty Curran and Larissa Zageris (April 3, Quirk Books): I'm a sucker for a fun Choose Your Own Adventure book, and 18th century lit for that matter, so this book seems right up my alley. In this CYOA, you play a "plucky but penniless heroine in the center of eighteenth century society," which all sounds very Jane Austen. What suitor will you end up falling for? Or will you run off with Lady Evangeline? Or something else entirely? The choice is yours. I'm looking forward to grabbing a glass of wine and playing through these satiric scenarios when my pre-ordered copy arrives.
Erin McCoy
Never Been Good by Christi Barth (April 3, Avon Impulse): I loved the first book of this series so much that I've reread it multiples times in the last six months. So Never Been Good, the second addition to Barth's Bad Boys Gone Good series about three brothers in Witness Protection, has been on my list for months and months. Flynn and Sierra's book cannot get her fast enough. Bring on small-town wonderfulness!
Rebecca Hussey
Betwixt and Between: Essays on the Writing Life by Jenny Boully (April 3, Coffee House Press): A subtitle like "Essays on the Writing Life" will never not get my interest. This is a slim book by a writer I've been meaning to read for a long time and is put out by the wonderful small publisher Coffee House Press. It's a book for fans of the lyric essay and for those who want to think about writing and the creative life. Here she explores not so much the craft of writing, but what it means to work creatively.
Emma Nichols
And Now We Have Everything by Meaghan O'Connell (April 10, Little Brown and Company): We need more books like O'Connell's debut memoir, a raw and honest account of pregnancy, birth, and motherhood. I mean, she spends sixty pages on her birth story alone. Funny, sarcastic, and blisteringly sincere, O'Connell doesn't pull any punches. She willingly exposes the fears, anxieties, and selfish thoughts none of us like to admit to and all of us have. And Now We Have Everything is part manual, part memoir, a little horrifying, and completely endearing.
Alison Doherty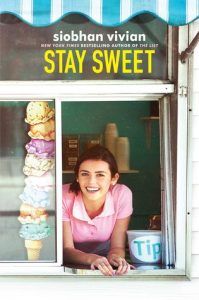 Stay Sweet by Siobhan Vivian (April 24, Simon and Schuster Books for Young Readers): This YA summer read is being pitched as being about "first love, feminism, and ice cream." Honestly, the book had me at first love, but the feminism and ice cream totally sealed the deal. Siobhan Vivian has approached young adult stories with feminist and friendship-centric in the past without being too preachy, so I'm excited for her new book about what happens when an all-female ice cream stand's new boss is a college boy, wannabe entrepreneur.
Margaret Kingsbury
Space Opera by Catherynne M. Valente (April 10, Saga Press): Catherynne M. Valente is my favorite author! Okay, okay, one of three favorite authors! Her books are so smart and lyrical, and with each book she takes new risks and pushes her writing even further. Like her last full-length novel Radiance, Space Opera is science fiction, but where Radiance melded noir with SF, Space Opera utilizes humor. I can't wait to read it!
Feliza Casano
The Defiant Heir by Melissa Caruso (April 24, Orbit Books): The sequel to October 2017's The Tethered Mage will take the eponymous heir, Lady Amalia Cornaro, and Zaira, the fire warlock tethered to Amalia, into the enemy territory of Vaskandar, where they must convince the other nation to avoid war—or unleash Zaira's fire. The Tethered Mage was one of my favorite fantasy releases this fall, and I'm looking forward to the next chapter in Amalia and Zaira's adventure.
Sarah S. Davis
Sharp: The Women Who Made an Art of Having an Opinion by Michelle Dean (April 10, Grove Atlantic): Since I was old enough to read the Arts section of the New York Times and the Philadelphia Inquirer, I knew I wanted to be a critic when I grew up. I was—and still am—obsessed with criticism and reviews, and it was possible to imagine being one because of trailblazing writers like Carrie Rickey and Michiko Kakutani. In Sharp, Michelle Dean, contributing editor at the New Republic, profiles influential 20th century female critics like Pauline Kael, Susan Sontag, and Hannah Arendt who braved being a "bitch" in a still very male-dominated field.
Kate Scott
The Path Between Us by Suzanne Stabile (April 10, IVP Books): The Path Between Us is a new book about using the Enneagram to build healthy relationships. It's written by the co-author of The Road Back to You, which is one of my favorite Enneagram books. It focuses on understanding the motivations of each of the nine personality types and the dynamics between the types.
Jaime Herndon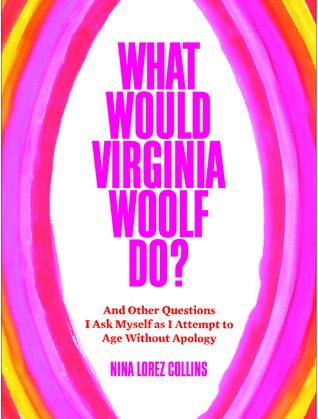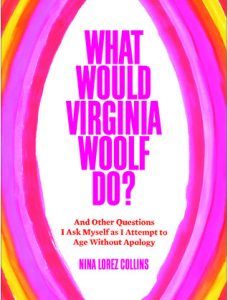 What Would Virginia Woolf Do?: And Other Questions I ask Myself as I Attempt to Age Without Apology by Nina Lorez Collins (April 10, Grand Central Pub): Full disclaimer: Collins was a colleague of mine at Columbia; I met her in a Narrative Medicine class during my MFA. I knew as soon as I heard about this book that I had to read it. Part memoir, part self-help, and all smart and wit, this book is packed with information about health and aging, as well as funny anecdotes. Reading this was like having a conversation with older, wiser friends who know all the inside details and tips.
Pierce Alquist
Fox by Dubravka Ugresic (April 17, Open Letter Books): I've been waiting months for Fox—the latest from internationally renowned author Dubravka Ugresic—and as the reviews and buzz keep growing I just get more excited. Ugresic's writing is wickedly clever and funny and I've loved her previous works, notably her essay collections. In Fox she uses the sly, shape-shifting figure of the fox of Eastern folklore as she explores the "power of storytelling and literary invention." It's been called "essential reading for writers and lovers of writing alike" by Publishers Weekly.
Beth O'Brien
You All Grow Up and Leave Me: A Memoir of Teenage Obsession by Piper Weiss (April 10, William Morrow): This one is both an insider–true crime tale and a coming-of-age memoir. Those are two of my absolute favourite things. This one is about teenage Weiss growing up in Manhattan in the '90s. The prep school circle in the Upper East Side was shaken when her prestigious tennis coach was found to be preying on children. In You All Grow Up and Leave Me, Weiss looks back at what it was like to witness this horror as a teenager, and pairs that with the eye of a journalist twenty years removed.
Laura Sackton
Wade in the Water: Poems by Tracy K. Smith (April 3, Graywolf): Ever since discovering Smith's work, I have been devouring it. Her poetry is both sparse and lush, imaginative and deeply grounded. It's brilliant, but accessible. You feel her poems in your gut. Her newest book includes poems that not only deal with our tumultuous present but that dive into the past, examining slavery, the Civil War, and the Declaration of Independence. I'm pretty sure it's going to wreck me in the best possible way.
Nikki VanRy
Oceanic by Aimee Nezhukumatathil (April 10, Copper Canyon Press): Nezhukumatathil's poetry weaves together the waves and our worries, the ocean floor against her own observations. She's a gorgeously lush poet who can write deftly about love and loss, or the (hilarious) one star review poems about the world wonders. While all of these are the reason to read her work, stay for lines like:
"And that's how you feel after tumbling
like sea stars on the ocean floor over each other."
James Wallace Harris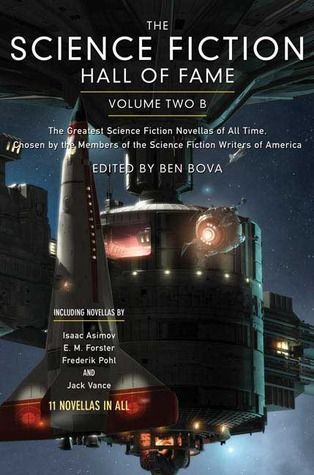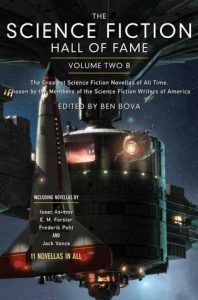 The Science Fiction Hall of Fame Volume 2-B edited by Ben Bova (April 10, Blackstone Audio): I've been waiting decades for audiobook editions of The Science Fiction Hall of Fame. Volume One was released in December, and Volume 2-A was released in February. The Science Fiction Writers of America (SFWA) began awarding Nebula Awards in 1965. Just after that SFWA members conducted a poll for the best stories written before 12/31/64 to be included into a series of anthologies called The Science Fiction Hall of Fame. Their history can be found here.
Elizabeth Allen
In Conclusion, Don't Worry About It by Lauren Graham (April 3, Ballantine Books): If you know me, you know it's not at all surprising that I'm looking forward to Lauren Graham's next book. I have a bit of a Gilmore Girls obsession, my daughter's name is Lorelai…all facts for which I will not apologize! But I'm also someone who is bored with the same old graduation book go-tos (seriously, can we stop with Oh the Places You'll Go already?). And as someone who was legitimately touched by her imploring of people to "Look up!" in her last book Talking As Fast As I Can, I'm very much looking forward to a dose of Graham's quirky charm in her advice to recent grads.
Aimee Miles
CatStronauts: Robot Rescue by Drew Brockington (April 24, Little, Brown Books for Kids): I haven't told my 4-year-old son that there is another CatStronauts book coming out because he will be bananas for it and we will read it over and over. Cat-Stro-Bot goes missing on one of Jupiter's moons, so Major Meowser, Blanket, Pom Pom, and Waffles must sneak away from their CATSUP AI and rescue their robot pal. Come for the silly drawings of cats in space suits; stay for the eye-rollingly good humor.
Michelle Hart
Animals Eat Each Other by Elle Nash (April 3, Dzanc): There are so many big books coming out in April—most, if not all, of which are somewhere on this list—but, for my money, one of the best books dropping is pretty small: Elle Nash's sexy-as-hell debut, Animals Eat Each Other, which runs just over 100 pages and is published by an indie press. Centered on a wayward, nameless girl engaging in a three-way relationship with a couple of polyamorous metalheads, AEEO is a scintillating work of literary erotica. Its narrator, whom her lovers refer to as "Lilith," is something of an ingénue without the innocence; the way she elucidates and wrestles with her sexuality and identity is perceptive and raw.
Susie Dumond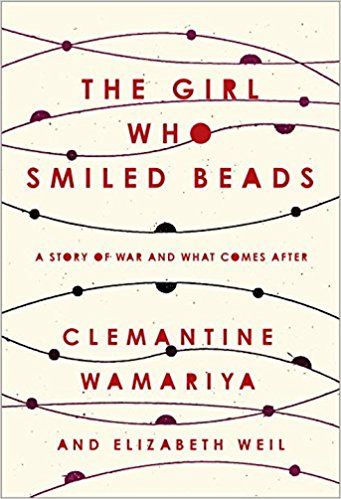 The Girl Who Smiled Beads: A Story of War and What Comes After by Clemantine Wamariya (April 24, Crown): Wamariya lived through a devastating massacre as a child in Rwanda that ripped her family apart. This book, though, is about more than tragedy. It's about hope, and picking up the pieces of your life to build something new. After being granted asylum in the U.S., she and her sister created a new life in Chicago where they had to make their own family and their own future. It's a story of the human cost of war and finding a way to move forward.
Trisha Brown
After the Wedding by Courtney Milan (April 24, Independently Published): I'd read pretty much anything by Courtney Milan—her books are smart and funny with brilliantly constructed relationship dynamics and social settings that ring frustratingly true. But what makes me especially eager to read her newest book, the second in the Worth Saga, is the way she's written so honestly about the difficulty she had writing it and the shift she's taken as a writer in the last several months. Milan is so thoughtful and so honest when she writes about herself and her work, and knowing how much care and time she put into making sure After the Wedding reflected the story she wanted to tell and who she wanted to be as a writer makes me want to read her stories that much more.
Want even MORE book recommendations?