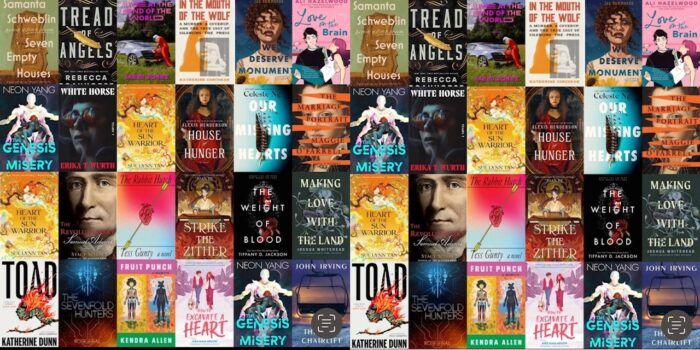 Lists
22 More Great New Books To Read in 2022
This content contains affiliate links. When you buy through these links, we may earn an affiliate commission.
Okay, you know I have to say it, so let's just get it out of the way now: WHERE HAS THE YEAR GONE??? Somehow, it's already the end of June, which means we've had half a year to tuck amazing new books under our belts. I hope that you have been having a satisfying reading year so far. I certainly have! And now it's time to share a whole bunch of upcoming titles for the rest of the year. Just when you thought it was safe to go back in the TBR water, here's a preview of 22 more great new books to read in 2022! Your reading list will thank you.
There's a little bit of everything in this list to help you find those must-read books to read in 2022: debut novels, sci-fi for kids and adults, compelling nonfiction, fascinating memoirs. The categories go on and on. And of course, since I can't help myself, I've added a few bonus titles to each recommendation in case you need more. Because I love to tell you about as many books as I can! So here are tons of great books coming out August–December of 2022. (Keep in mind that the release dates are still changing all the time.) Remember, this is just the teeniest tip of the upcoming book iceberg! You can find more ways to learn about more upcoming releases at the bottom of the post.
For more recommendations, you can check out the first post, 22 Great New Books To Read in 2022. And if you'd like to learn more about upcoming books, we have fun ways for you to do that! Book Riot has our weekly New Books! newsletter, and be sure to check out All the Books!, a weekly podcast where we discuss our favorite new releases of the week. It's available wherever you get your podcasts! Still want to learn more? Come sit next to me! Here are more great ways to keep up with new book releases.