Children's
10 Middle Grade Fantasy Novels with Black Girl Leads
This content contains affiliate links. When you buy through these links, we may earn an affiliate commission.
Fantasy needs more people of color.
This is true for every bit of fantasy, of course, but especially true of fantasy for kids. Watching kids devour the Harry Potter series and the Percy Jackson series and the School for Good and Evil series and the Land of Stories series is fantastic to me as a fantasy lovin' independent books, but all of those books – while good – are so very white. And as somebody who values inclusive and diverse books as actual reflections of our world, the argument that having people of color in books wouldn't be realistic – in the same books that have dragons and magic – makes me want to scream.
And in today's world of #BlackLivesMatter and small black children routinely subjected to the terrors of institutionalized racism, fantasy needs more little black girls, superheroes and witches, magical and fierce, who go forth and save the day.
But needing more means there's already books out there – quite a few amazing ones, actually. Here's some middle grade fantasy with black girl leads to flesh out your wishlist: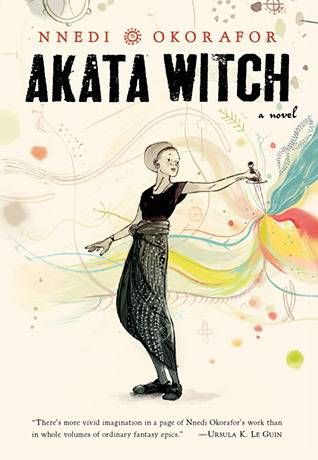 Akata Witch by Nnedi Okarafor: Born in New York, but living in Nigeria, twelve-year old Sunny is understandably a little lost. But once she befriends Orlu and Chichi, Sunny is plunged into the world of the Leopard People, where your worst defect becomes your greatest asset. Their mission is to track down Black Hat Otokoto, the man responsible for kidnapping and maiming children. Will Sunny be able to overcome the killer with powers stronger than her own, or will the future she saw in the flames become reality?
Bayou Magic by Jewell Parker Rhodes: Maddy loves everything about the bayou in summer. When she spots what might be a mermaid deep in the water and begins to listen to the stories of her grandmother, Maddy realizes she may be the only sibling to carry on her family's magical legacy – and the only one who can help when a disastrous oil leak threatens the bayou.
Daja's Book by Tamora Pierce: In this world where elements rule and a world hangs in the balance, Daja is exiled by her people, the Traders, and embarks on an epic adventure which will forge her fate in fire.

Dead Air by Michelle Schusterman: Kat's dad gets a new job hosting "Passport to Paranormal," which means Kat gets to join him as he hunts ghosts across the world. When ghostbusting turns out to be a bit more boring than Kat expected, she decides to start a blog with "a behind the scenes look at the creepiest show on TV." But there may be more going on behind the scenes than she really wants to know.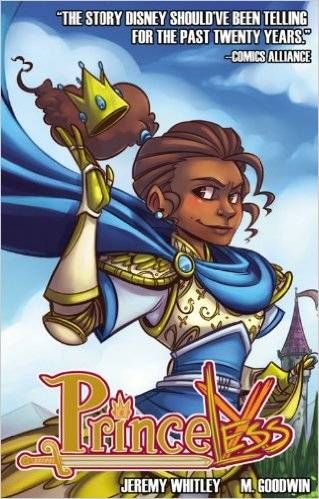 Princeless, Vol. 1: Save Yourself by Jeremy Whitley and Mia Goodwin: Princess Adrienne is sick of being rescued. Abandoning her tower, Adrienne sets off to rescue her other imprisoned sisters with the help of her guardian dragon Sparky and her new friend Bedelia.
The Jumbies by Tracey Baptiste: Corinne La Mer isn't afraid of everything, certainly not jumbies. They're just tricksters parents make up to frighten their children. But when a beautiful stranger shows up at her house and begins bewitching her father, Corinne must call on her courage and her friends and learn to use ancient magic she didn't know she possessed to stop Severine and save her island home.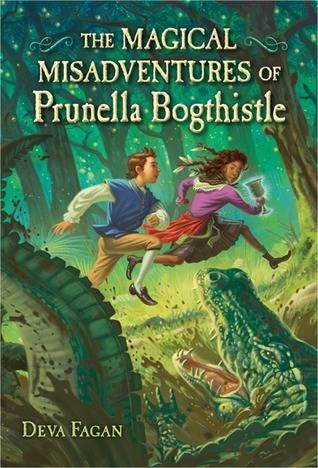 The Magical Misadventures of Prunella Bogthistle by Deva Fagan: Prunella wants to be a proper bog-witch, but her curses do more good than harm. When she's exiled to the unmagical Uplands with a thief named Barnaby, Prunella must help him recover the missing Mirable Chalice in order to return home.
The Secret of Dreadwillow Carse by Brian Farrey: If any monarch enters Dreadwillow Carse, then the Monarchy will fall. Princess Jeniah wants to know what the marsh could conceal that might topple her family's thousand-year reign of peace and prosperity, while Aon knows something lives in the carse. When Jeniah and Aon hatch a plan for Aon to sneak into the marsh, they think they can unlock its darkest secrets – but when Aon doesn't return, Jeniah must enter the carse to rescue her, even if it means risking the entire Monarchy.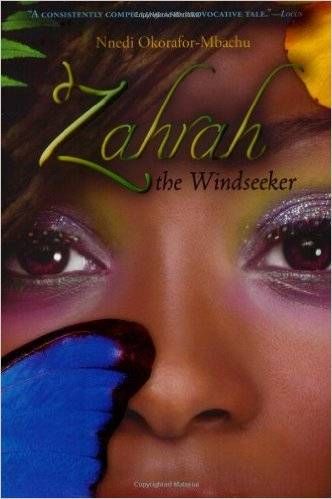 Zahrah the Windseeker by Nnedi Okarafor: In the Ooni Kingdom, those born dada are rumored to have special powers. But Zahrah Tsami feels like a normal girl, even if she was born with dadalocks, even if everybody except her best friend Dari fears her. But when Dari's life is threatened, Zahrah must face her worst fears alone, including the things that make her different.
[BONUS]
Shadows of Sherwood
by Kekla Magoon: Though not fantasy in the magical sense, this modern retelling of Robin Hood will appeal to kids who love all heroes, villains, fight scenes and danger… even if the more fantastical elements never appear.
What books am I missing from this list? Sound off in the comments!
---
Editor's note: Breadcrumbs was initially included, but has an Indian lead and was removed after publication.