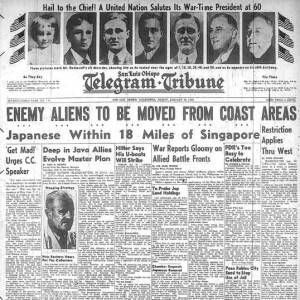 Children's
Middle Grade Books about Japanese Relocation During WWII
This content contains affiliate links. When you buy through these links, we may earn an affiliate commission.
On February 19, 1942, seventy-four years ago today, President Franklin Roosevelt signed Executive Order 9066. This order forced all Japanese-Americans to evacuate the West Coast, regardless of loyalty or citizenship. That spring, nearly 130,000 mainland Japanese-Americans were sent to ten internment camps established in California, Idaho, Utah, Arizona, Wyoming, Colorado, and Arkansas. They were forced to sell their homes, land, and possessions at a severe loss or abandon it entirely.
This tremendous breach on human rights was stunning. Although the subject is given a slight glance in history books, I find that these middle grade novels about Japanese relocation during WWII delved deeper and addressed the personal stories and issues of internment admirably well.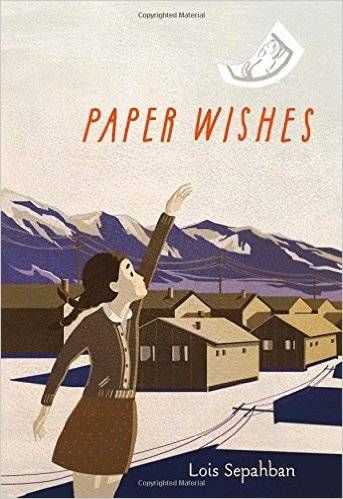 Paper Wishes by Lois Sepabhan

Ten-year-old Manami lived happily on Bainbridge Island with her parents, her grandfather, and her dog Yujiin. But in March 1942, her family is given orders to vacate the island and move to a relocation camp in Manzanar, California. Manami hides Yujiin in her coat, but an officer sees her dog and demands she give it up. She kicks and shouts and screams, but her dog is taken away from her anyway. This is the last time Manami speaks for nearly a year. Readers then follow Manami on her journey to the relocation camp. There we watch as she struggles to keep her mother's garden alive, as she accepts paper and pencil from the teacher at the camp, and as she searches for Yujiin who she is convinced is somewhere in the camp with her. Author Lois Sepahban's debut does a commendable job connecting readers to the history of Japanese relocation camps during World War II, but most of all, she honors the pain and loss of Japanese-Americans who lived during that time.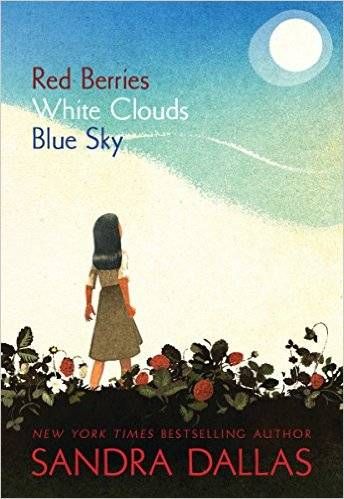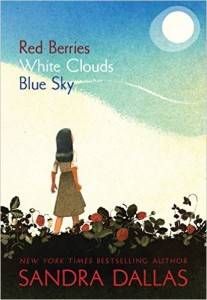 Red Berries, White Clouds, Blue Sky by Sandra Dallas
Twelve-year-old Tomi Itano is a second generation Japanese American who doesn't speak Japanese. To Tomi, even though her parents are from Japan and her grandparents still live there, her family is American. But after the Japanese attack on Pearl Harbor and Executive Order 9066, the Itanos are forced to leave their strawberry farm and go to an internment camp in Colorado. Her father is accused of spying and is taken to a different camp in New Mexico, so Tomi, her mom, and her brother Hiro are on their own. A deep and thoughtful book about life inside an internment camp and what it means to live with true courage.
Echo by Pam Munoz-Ryan
This book contains three stories in one with a thread of connection through a special harmonica. In the final story, we meet Ivy, a young Mexican-American girl living in California during World War II. Her father agrees to work the farm of a Japanese-American family who was forced to relocate, and Ivy witnesses first hand the anti-Japanese sentiment from the community. She tries to plant flowers and vegetable and freshen up the paint of the Japanese-American family's home only to find her garden ravaged and her newly painted walls filled with graffiti. When she meets the son of the family, a soldier of the 442nd Regiment (an all-Japanese regiment), she is more committed than ever to making sure his farm and home is preserved for when he returns home.
These three important middle grade books about Japanese relocation give voices to the past so we can learn for the future. As we live through a time of growing anti-immigrant sentiment, it's never too late to revisit history. What better way to cultivate empathy in our new generation than to give them books that allow them to read far and wide about people and times different from ours. We can only hope the mistakes of our past will be remembered in the future.