This list of middle grade books about siblings is sponsored by Caterpillar Summer by Gillian McDunn.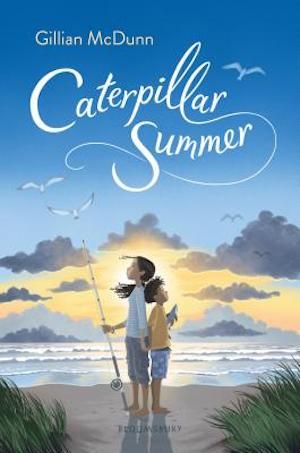 Since her father's death, Cat has taken care of her brother with special needs, for their hardworking mother—but on an unexpected island trip to visit grandparents they never knew, Cat has the chance to be a child again. This beautifully honest, emotionally resonant debut is perfect for readers of Lauren Wolk, Ali Benjamin, and Rebecca Stead.
---
Growing up with siblings is at times a joy, but more often than not, siblings can be a real pain in the neck. They are the people who often know you best of all, which means they know how to be there for you, but they also know how to push your buttons. In other words, sibling relationships are complex, and these eight middle grade books capture the special bond between siblings perfectly.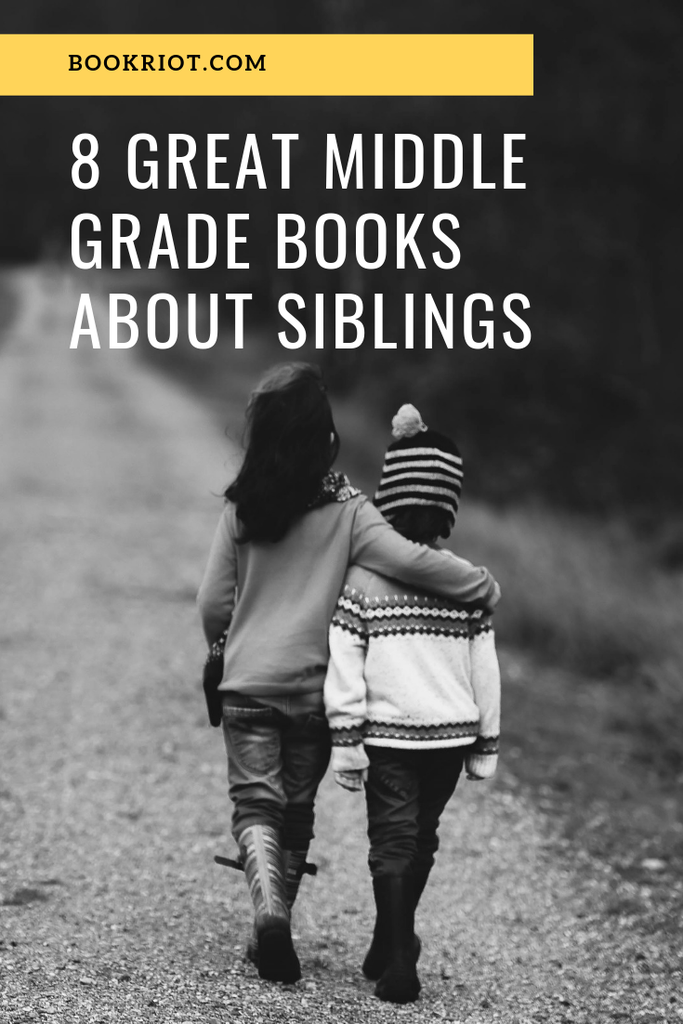 Love Sugar Magic: A Dash of Trouble by Anna Meriano
Leo is a young girl whose family owns a bakery that creates the most delicious cakes and cookies in all of Rose Hill, Texas. But there's more to her family's shop than meets the eye. Leo discovers that her mother, aunt, and four older sisters have a secret: they're all Brujas, and Leo is one too. As she comes to terms with her powers, Leo also grows closer to her sisters, whom she's always admired and wished to emulate.
The Truth About Twinkie Pie by Kat Yeh
GiGi is a brainy 12-year-old who has just moved to New York to attend an elite private school. Her sister DiDi is a hairdresser and a high school drop out who pushes for her sister to excel in school since she herself never had the chance. After the death of their mother, these two young girls are trying to make it on their own, but family secrets loom over them. DiDi supports herself and her sister with the help of a million dollar prize she won from a national cooking contest, so food is a major factor in this book, as is family. There are family recipes interspersed throughout the pages as well.
Counting Thyme by Melanie Conklin
Thyme Owens is an 11-year-old girl who has to move to New York city with her family after her brother Val (who has neuroblastoma) is accepted into a special drug trial to treat his cancer. Thyme loves Val, and she knows that this treatment could be just the miracle her brother needs. And yet at the same time, Thyme cannot help but feel the pull of home, missing her friends and the life she left behind.
The Mighty Miss Malone by Christopher Paul Curtis
This is the story of Deza and her brother Jimmie, a couple of kids growing up during the Great Depression, trying to make the most of their situation and hold their family together. When their father has to leave their home of Gary, Indiana, to find work elsewhere, Deza, Jimmie, and their mother go off in search of him. This historical novel tackles issues of race and class, taking a hard look at how the Great Depression affected African American families.
As Brave As You by Jason Reynolds
In this middle grade novel, Genie and his big brother Ernie leave their home of Brooklyn for the first time ever in order to spend a summer with their grandparents in Virginia. As Genie and Ernie experience their new surroundings, Genie keeps a journal filled with all of the questions he has about the way the world works. For example, as his brother Ernie's 14th birthday approaches, Genie begins to question what it means to be a man. Does one have to prove oneself to be a real man? And what does it truly mean to be brave?
The Perfect Place by Teresa E. Harris
When her father runs off and her mother leaves to track him down, 12-year-old Treasure finds herself stuck in Virginia with her Great Aunt Grace (or GAG) and her little sister Tiffany. At first this living arrangement feels unbearable, but the longer the girls stay with their great aunt, the better they learn how to appreciate and understand one another. Coming to terms with their family situation, the girls come to the realization that they have to stop waiting for their perfect family to come together and be happy with the imperfect family they already have.
Rules for Stealing Stars by Corey Ann Haydu
Silly is the youngest of four girls, and as the youngest, she's used to feeling left out of the things her older sisters do. Then one summer, her sisters begin disappearing into their rooms and coming home with glitter and tinsel in their hair. Something is going on, and Silly is desperate to get to the truth behind the strange things her sisters are doing. But when Silly finally learns her sisters' secret, the reality is more magical than anything she could have dreamed of: her sisters have discovered a secret place where they are free from the troubles and responsibilities of real life. All of this magic comes with a dark side, however, and Silly worries that it might be enough to tear her family apart.
Summer of the Mariposas by Guadalupe Garcia McCall
After young Odilia and her four sisters discover a dead body in Texas, the five siblings embark on a journey together to return this dead man back to his family in Mexico. Their journey to Mexico and then back to their home turns out not to be a simple one, with dangers and magic lurking around every corner. This novel is a Mexican American retelling of The Odyssey, but it also celebrates Aztec and Mexican folklore as well as the bond between sisters.
What are your favorite middle grade books about siblings? Let us know in the comments!